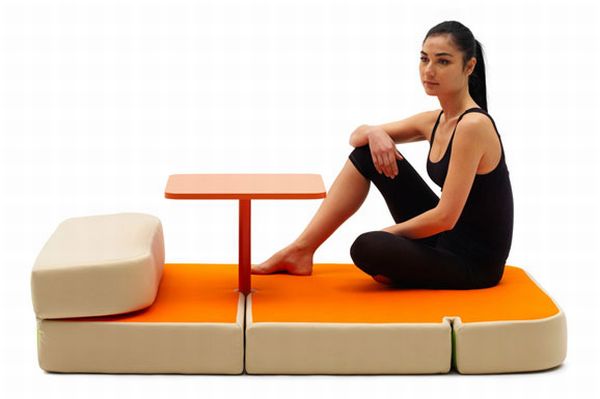 Designer
Natali Crasset
Overview
As the name suggests, Sweet Talk and Dream is a soft cushion, which is constructed only to promote conversation, recreation, reading and learning. Designed by French designer Natali Casset in collaboration with Italian furniture brand Campeggi, this interesting product can surely become the eye-candy of your home.
Sweet Talk and Dream is a super comfortable multi-functional piece of furniture, which is especially designed to meet your needs and desires.
The design modulus of this interesting piece features collapsible seats to add in flexibility and adaptability. The seat beautifully gets transformed from a casual sofa to a comfy mattress. Furthermore, the slot can be easily installed in the mat layer, which is connected with a small table.
Create a leisure complex around yourself, get engaged in recreational activities or simple relax, this beautiful multi-functional sofa will never disappoint you.