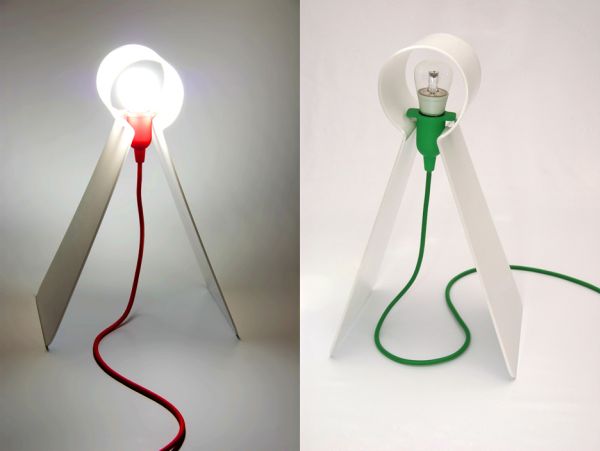 Perfect lighting can transform a dull and lifeless place into an attractive place that is full of energy. The market today is flooded with a variety of sophisticated lamps. These lamps provide proper illumination and also add to the beauty of the place.
As lots of people are gradually becoming interested in installing fashionable lighting fixtures in their homes and offices, designers are continuously trying to create new and unique lamps in different designs and to suit different purposes.
Giorgio Bonaguro, a Milanese designer, has created a unique table lamp called the Tweety Lamp. Recently, the lamp has also won the best lighting in the Professionals category at Salao Design 2011 for the Casa Brasil.
The lamp does not sport any extraordinary design. It is just a clever combination of science and a very simple design. The lamp's design draws its inspiration from a bird standing on its cage. Tweety Lamp is made up of a light and a simple body. Interestingly, the lamp does not even have screws. The bulb simply hangs from the body without any screw. What can be simpler than that!
Another impressive fact is that the polycarbonate used to make lamp is earth friendly, thereby, having no environmental footprint. The polycarbonate is also heat resistant up to 120°C. The energy A class 310 lm bulb is attached with the help of a colored wire, which looks pretty and attractive.
When the bulb glows, you can actually feel a bird standing on its cage. The design is very real, and the whole lamp looks as interesting as its name. The bulb provides enough light to enable children to use it for studying.
Gift this interesting lamp to your child or buy one for yourself. You are surely going to love it for its simplicity and originality.
Via: Core77