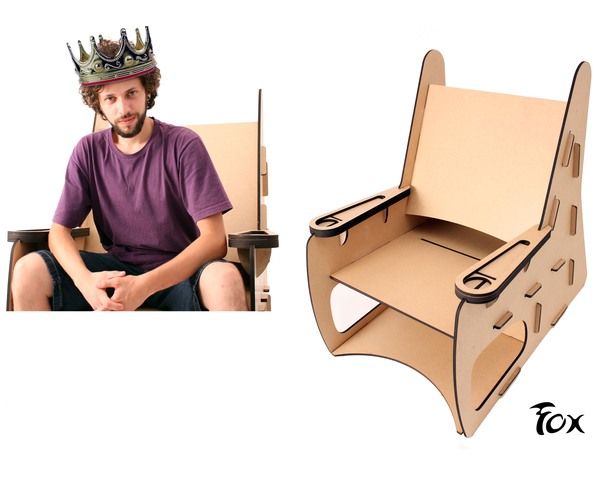 So what if your chair is not made of foam and soft materials. At the end of the day, it's the comfort which matters the most. Check out the latest in chair design, The Fox Chair. Made out of contemporary and organic MDF (medium density fiberboard), the chair offers comfort of the highest order.
Imagine a situation when you come back from work, all tired and exhausted and all you can think of is your comfortable chair at home waiting for you with open arms. Well, you are the king of your house and the Fox Chair, your subject. Sit on it and feel like a person from the royal family.
With a simplistic design to its credit, the chair can be fixed together with some nails, screws and glue. If you travel a lot, then this is the piece of furniture you would surely like to carry with you everywhere. Not only can it be put together very easily, it can be dismantled even more quickly. That's the advantage you get over other pieces of furniture, when you use the Fox Chair.
Trendy in design and with a 100% utilitarian approach, the chair is here to stay for good. Bring home the chair and see how smoothly it fits into your living room. No more hassles of adjusting, squeezing and pushing-pulling.
Via: Behance