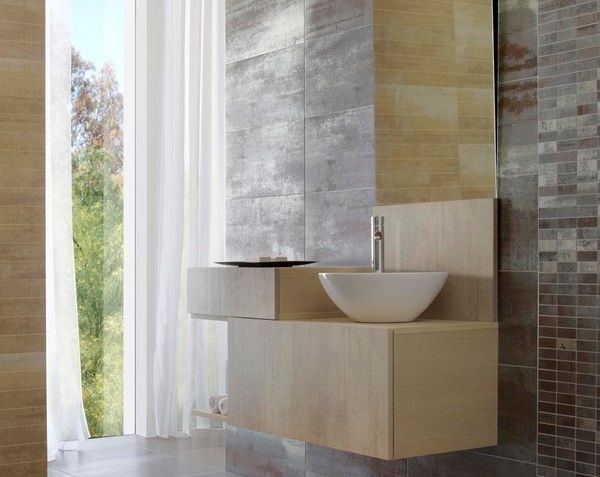 Designer/Manufacturer
Overview
TAU is an avant-garde bathroom setting designed by Neus Escuder. It brilliantly showcases aesthetic designs that instantly enhance the look and décor of your bathroom. It takes inspiration from STI metals in their purest state. Furthermore, it throws a magnetic appeal and a tinge of glamour to any kind of bathroom décor.
What's unique
TAU bathroom settings draw motivation from purest metal forms that throw in an aesthetic appeal. The volumes of TAU bathroom settings create asymmetries, which provide a touch of dynamism. In addition, its configuration beautifully displays layered textures that fill your bathroom with a sense of beauty and power. All these brilliant features very well represent the avant-garde style and beauty of TAU's Corten series.
High Points
The STI avant-garde style of TAU bathroom setting is versatile and suitable for any kind of home décor. Moreover, it also brings exclusivity, enormous personality and grace.
The TAU bathroom settings come in two striking color ranges. One of them comes in warm color combinations that go well with Beige Corten A, which offers coziness to your bathroom space. The second color option happens to be an enticing blend of colder hues that combines pleasantly with White Corten B.
In addition, the absence of handles and hanging containers skillfully combine the capacity and lightness.