Light fixtures can be found everywhere, but what makes a truly incredible piece different from an everyday one is the precision and details it comes smothered with. Keeping up with modern times, designer Lindsey Adelman has crafted stunning Terrariums. The designer loves working and experimenting with materials, which is evident from her creation. The well crafted terrarium lighting fixture is truly luxurious and has been fashioned out of glass.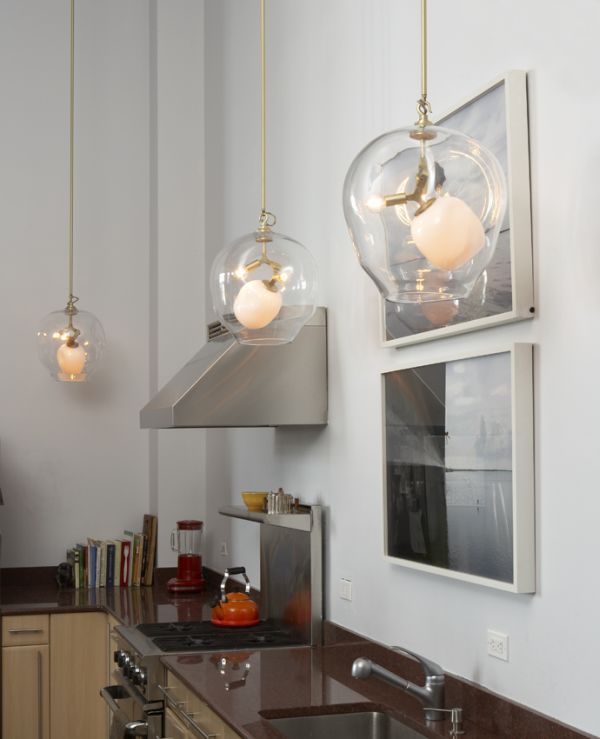 The bubble shaped chandelier has been made from hand blown glass and brass. The truly amazing creation is nothing like the tubular steel lighting that you bump into every now and then. This beauty has been meticulously ensconced in a hand blown globe, which spreads light all around the space in a sumptuous way. The designer, with an artistic streak, has managed to flip the chandelier inside out as one sees the branches nicely placed inside the glass bubble and not outside.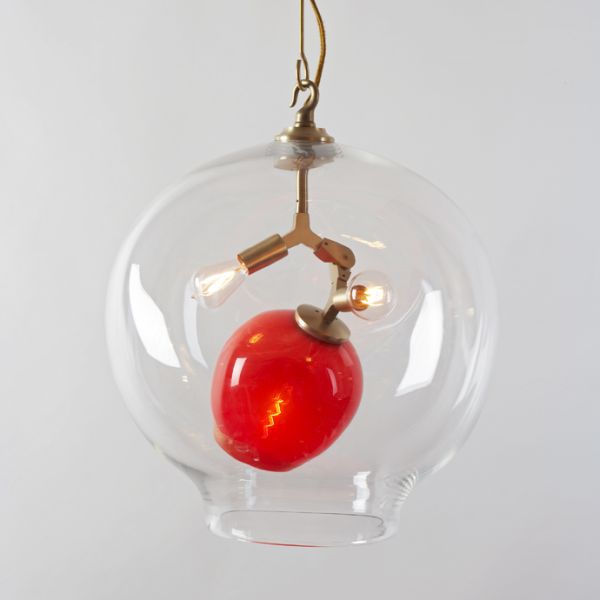 Terrarium comprises of two bare bulbs that are accompanied by a red globe as well as brushed brass hardware. The gentle temperament of the design will smoothly blend with a variety of set ups, giving the place a royal feel. The brilliant design is worth ogling at and is bound to fetch unending praises every time it is switched on. Terrarium is a modern interpretation of a chandelier, which still keeps the traditional taste alive in a new package.
Via: Lindsey Adelman