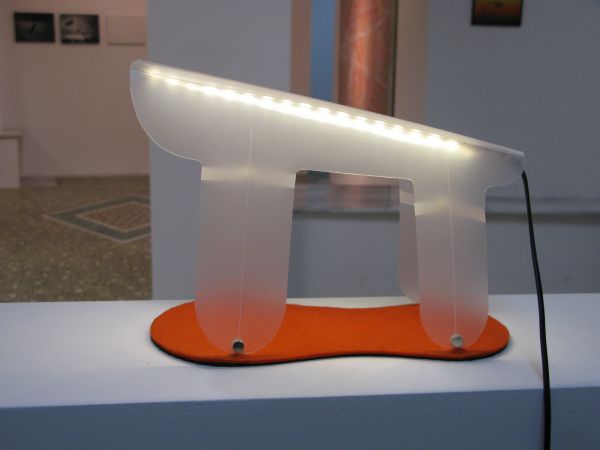 For all those who saw the 1998 horror flick with the same name (pi), this lamp would be a Halloween decoration. For everyone else with a normal love of mathematics, this is a lamp with delicious philosophic nuances. Created by designer Valentino Marengo, the Π (Pi) Lamp is shaped in the form of the Greek letter that is used to express geometric quantities.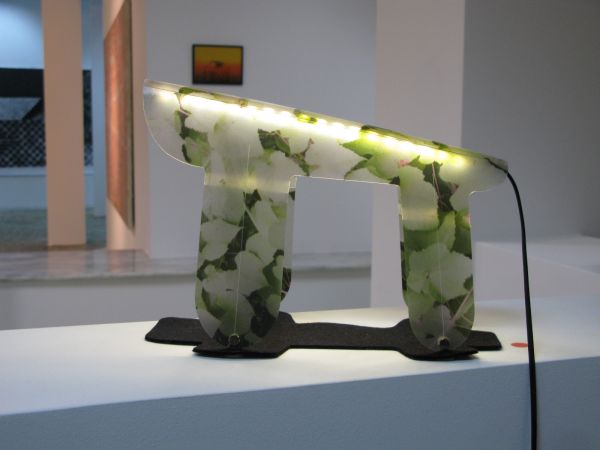 Die-cut out of polypropylene sheet, the lamp is cast in a unique zoomorphic shape with a felt base. The lamp is lit via a 12 volt lead light while its polypropylene allows users to customize it with prints and drawings of their own choice.
The beauty of the lamp, although the designer explicitly states that it is supposed to resemble the mathematical symbol, also lies in the use of soft contours that contrast with the thin surface of the shade. With a transparent shade and a bright orange felt base offered in three different shapes to choose from, the lamp makes a lovely addition to both adult as well as children's space décor.
Thanks Valentino Marengo!