It's no secret that British homes have been shrinking since the 1930s, with new build master bedrooms averaging around 13.37m squared compared with homes of the 1930s who's master bedrooms were a spacious 15.34m squared. But regardless of the size of your bedroom, there's a layout hack every bedroom needs to help make it feel spacious – and dare we, a little more luxurious.
The only furniture you need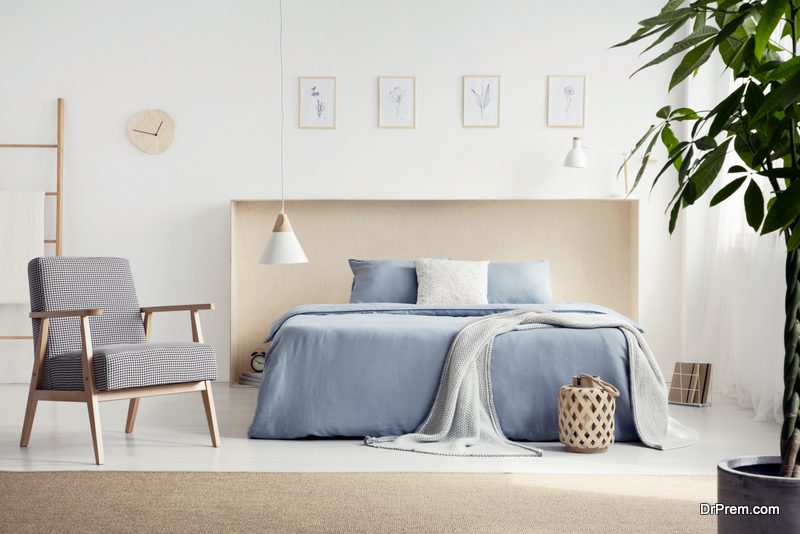 When it comes to bedroom furniture, you should use only necessary furniture. Especially if your bedroom is on the smaller size. By choosing a few key pieces of furniture, you'll be able to make your room feel lighter, brighter – and more importantly, more spacious!
Remember to use vertical space, and not just horizontal to really make the most out of the available room you have. Think tall dressers and open shelving above and around beds instead of headboards and side tables.
Besides the bed, the ultimate piece of bedroom furniture you should consider investing in is sliding wardrobes. They are the perfect space-saving solution to bedrooms big and small and can be tailored to any space for a completely bespoke look that oozes sophistication.
The best way to determine exactly what furniture you need, is to think about the function of the room – i.e. how you will spend the majority of your time. If you watch a lot of TV in bed, find a layout that works well for having a TV. Or, if you work from home and spend a lot of time working in your bedroom a vanity table that can double up as a desk is a must.
Where things should go
When planning your layout, you should create a clear walkway, and ensure there's enough space for you get ready in the morning etc.
Since the bed is the most important part of the bedroom, you'll want to plan where that should go first. Generally, you'll want to place the head of your bed against the wall opposite the door or the largest wall with no windows, but given the layout of your room, this may not work.
If space is at a premium, find a spot for your bed that allows you to open and close your bedroom and wardrobe doors and drawers unimpeded. For super small spaces, sliding pocket doors are a great space saving alternative.
Once you've marked out the perfect place for your bed, everything else can be slotted in around it. Remember to start with the biggest items. If they have cupboard doors or drawers, test them out to make sure they can still be opened and closed.
How to plan it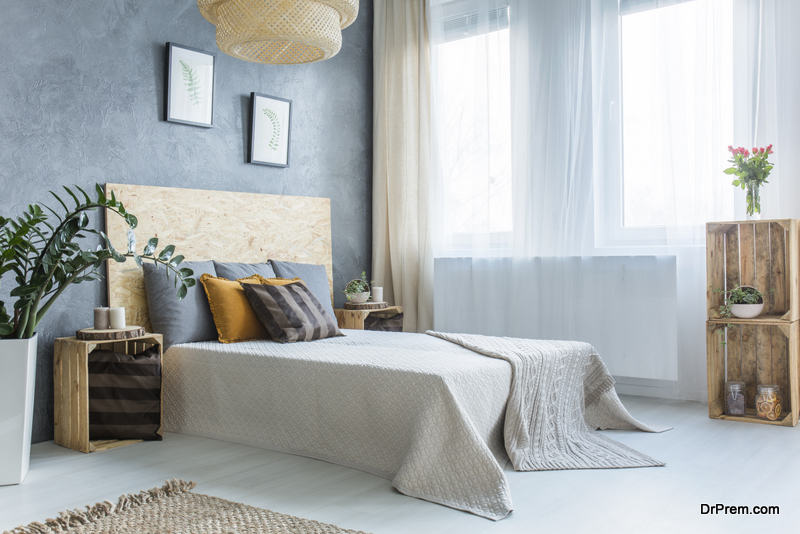 But before you start shuffling furniture around, draw it out! Measure you largest items, as well as the dimensions of your room, then sketch out a couple of options. You can also create a template of your room and then cut out scaled pieces of furniture (or just shapes if you're not much of an artist) and play around with layout that way.
And remember – the secret to a great bedroom layout is to have fun! If it doesn't work, you can always move the furniture around again! 
Article Submitted By Community Writer