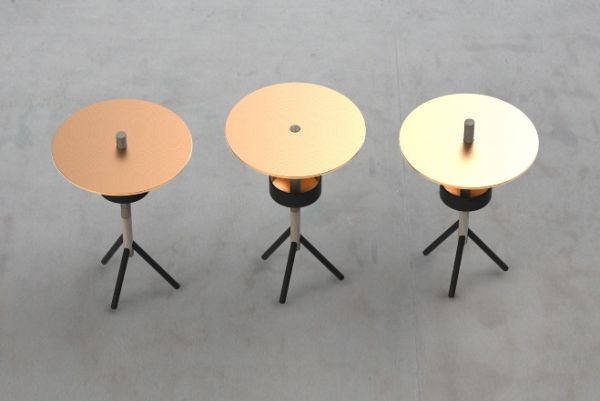 A single standing tripod-like structure with adjustable height and changeable containers for the daily congeries of domestic life, is what would effectively sum up this brand new product called the Lula Table. A Casey Lewis design, this table is a well thought refuge for the clutter piling up on our side tables all the time.
Anytime during the day one may notice numerous items lying around on the bedside table, like chargers, medicines, spectacles, cigarette or books and lamps. But this table only helps in bringing together in a confined nature, these riff-raffs and that too in a discreet manner so that it gets blocked out of view.
This table also comes with adjustable height with a thick screw like rod running though the middle, giving it a very unconventional appeal. Also the designer has created various shapes and sizes in the range of the middle containers for that extra oomph.
Via: Caseylewis