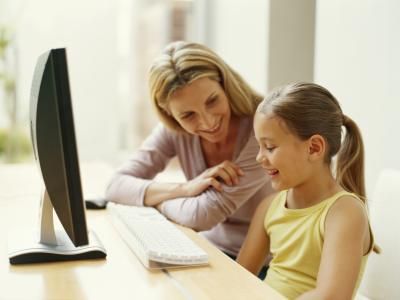 A desk can help you organize your stuff easily at one place, while giving a dedicated place to sit and do serious work. You could be planning to work from home or may need a desk for your children to study; there are many options for you to choose from. Desks come in different qualities, prices, sizes and styles to suit the needs of its vast user base. Read on to know how you can make the right choice.
Keep the Purpose in Mind
What are you buying the desk for? Based on the purpose of the desk, you need to prioritize the features required. This way you will know whether you need any storage space and the number of drawers needs to organize your stuff. You can also estimate the correct height for the desk depending on the person who will be sitting on it. If you are going to place a computer on it, you may want to have dedicated space to keep the CPU, keyboard and mouse.
Have a Budget
Once you reach the store, the options available can be mind boggling. Have a budget in mind and look for desks in that range. This will help you eliminate the other choices and save you time. Once you know your budget, you can also decide whether to buy a brand new desk or go for a used one.
Know Your Style
These days, desks come in many styles and you see something innovative every time you go to the store. Go to an online store and look at the different styles. You can have a rough idea of the style you want by viewing them online. This will again help you narrow down your search and save you time.
Know the Right Size
Think where you want to place the desk and measure that area. It is very easy to shop when you have an idea of the dimensions of the furniture you want to purchase. Don't go by guess work, actually take a tape and measure the area where you want the table to be placed.
Measure the Passage and Doors
Some desks can be assembled easily at your home while others need to be carried as a whole. In the latter case, you must know the size of your entry door, elevator, passage etc so that the purchased item can be moved safely and conveniently to its place.
Take a Picture of Your Room
This may sound like an extreme, but if you are not sure about the style that will go well with the decor of the room, go for it. Take a picture of the area where you want to place the desk. Look at the pic while you go searching for the desk and imagine how it will look in your room.
Look Out for Discounts
Sometimes you come across very good deals in garage sales and auctions. Look out in local news papers and classifieds for such options.
Check Out Local Stores
Go to local stores and browse. See what all is available before you make the choice.
Look for Delivery Options
Some stores offer delivery service while others don't. Find this out beforehand to save yourself from last minute surprises.
Make the Final Check
Before you finalize the desk, make the final check by sitting on it. Sometimes, everything looks fine but is uncomfortable when you use it at home after the purchase it made.