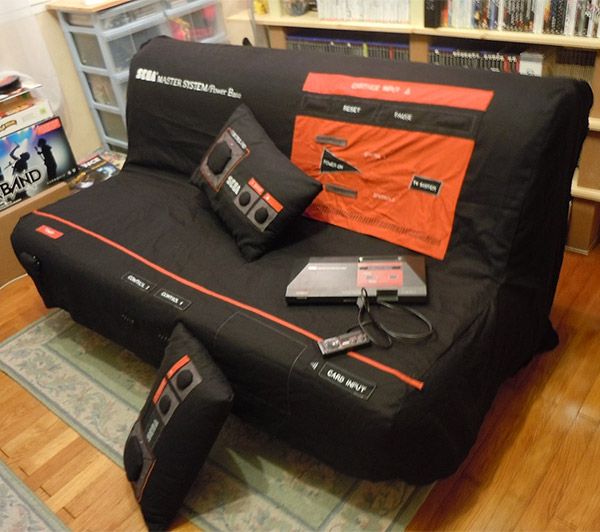 It is still, that the magic and addiction of Sega Master System alive somewhere within the hearts of games freaks. If the nostalgia still wants you to relive those wonder moments, then have a look at this amazing sofa, which happens to be a brilliant illustration of Sega Master System.
This awesomely geeky idea was conceived by a French video game blogger's wife who made this to woo her dear hubby.
This is absolutely one of a kind sofa that would certainly attract the lovers of the Sega Master System console. Furthermore, the sofa is highly soft and offers you a great comfort.
Whether play games all day long or feel free to take a nice long nap, this wonderful sofa will never disappoint you.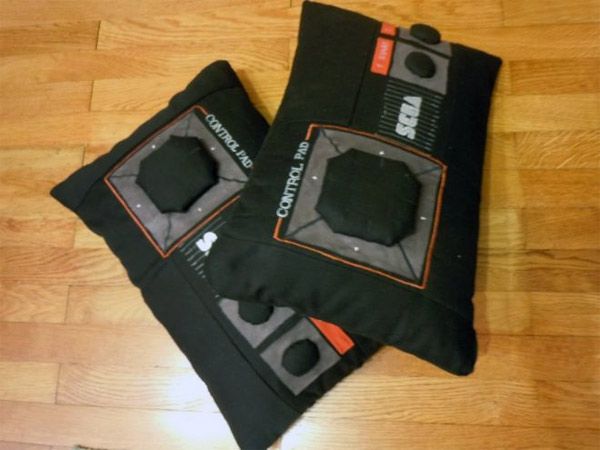 The most interesting feature about this fascinating sofa is the pillows that are made to look like controllers. They have raised buttons and every tiny detail to make it cleverly look like the console. Indeed, with this sofa, creativity is displayed at its best.