If this is your first attempt at decorating your kid's room, then here are some pointers to help you achieve a unique and really creative space for your kids. Here are eight things that should definitely be in a kid's room. So make sure you add them to your list.
First comes the bed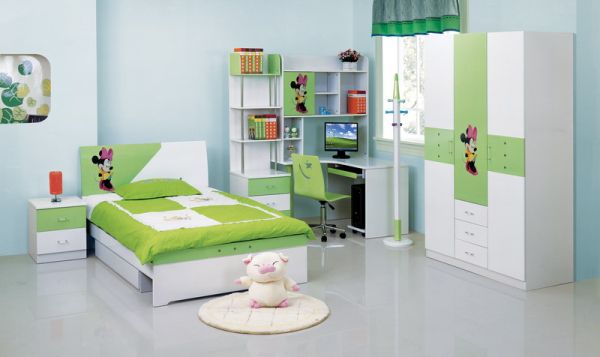 Of course, your child's room can never do without a bed. However, refrain from buying the standard beds you find in the market and opt for something that is more customized to their tastes. For instance, a race car bed would look great for your boy's room while a princess themed bed would be the perfect idea for your girl's room. Make sure the bed is soft and warm enough to make your kids spend more time on it apart from just sleeping.
Snuggle essentials
A bed in your kid's room will be incomplete without something to snuggle into. While a warm blanket would do the trick in most cases, you can think out of the box and come up with a soft toy or pillow that your kid will love to hug or snuggle up to when sleeping.
Glow-in-the-dark additions
Kids love everything about items that glow in the night. So go ahead and opt for some glow in the dark additions to your kid's room. These include glow stars or little lights that can be attached to the walls or ceilings to glow in the dark after you switch off the light. It would also make it easier for you to put your kids to bed without switching on the more powerful overhead lights.
Story books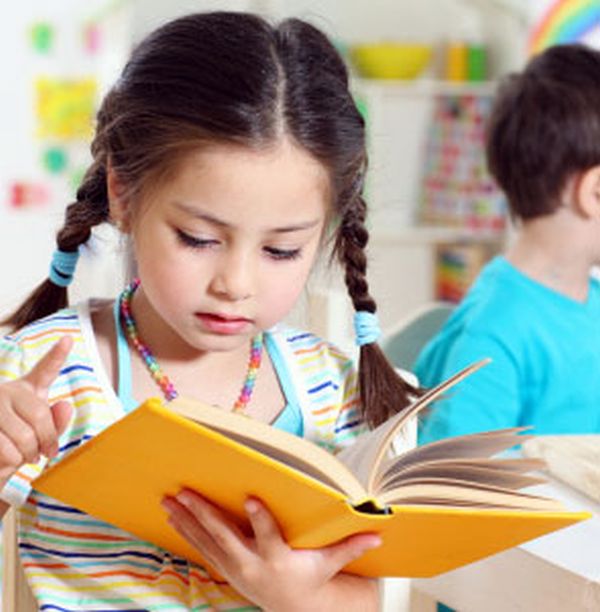 You may do all the reading for your kids now. But a few years down the lane and they will start reading their own story books as well. So make sure your kid's room has a separate reading area where you can stock up on some of their favorite story books.
Clocks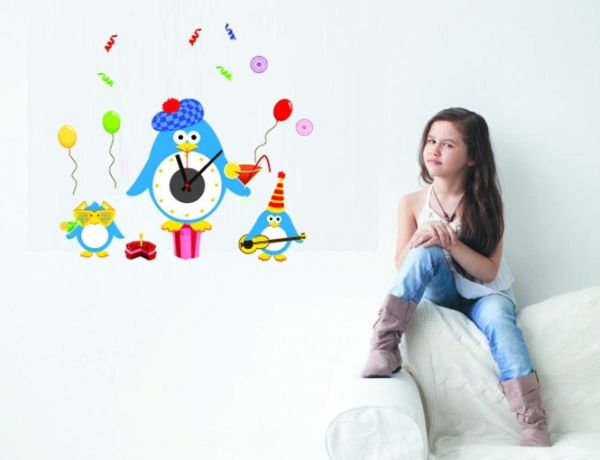 Your kids will start telling the time pretty soon as well. So consider having a clock in their room. Ditch the old models and go for something that reflects their likes, like a butterfly clock (for girls) or a robot clock (for boys). Having a clock in the room would also enable your kids to start following a daily routine. So help kick-start this habit early on.
Lots of colors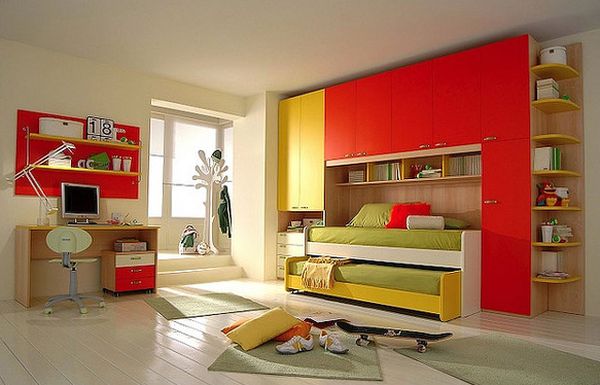 Although a neutral color palette would be a good option for your kids' room, you may want to experiment with quite a few color combinations to get a bright and lively look that your kids will absolutely adore. Choosing color combinations according to themes can also make your child's room all the more attractive and inviting. It also gives you the perfect excuse to get away with all those crazy colors and patterns you have been dying to experiment with on the walls.
If you still consider a neutral color palette is the best option for the walls, consider adding some color via the accessories. For instance, bright colored pillows, rugs and blankets can brighten up the room instantly.
Activity corner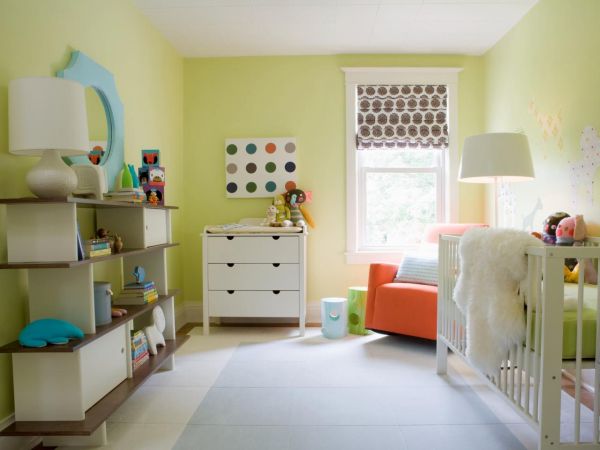 If your kid's room is large enough, consider having a separate activity corner for them to play or study in. This corner will be where they spend their time with their favorite toys or books. It needs to be bright and colorful, and filled with the things your kids love to play with. Having an activity corner would also teach your kids to keep things in their place after playing with them.
Their personal collections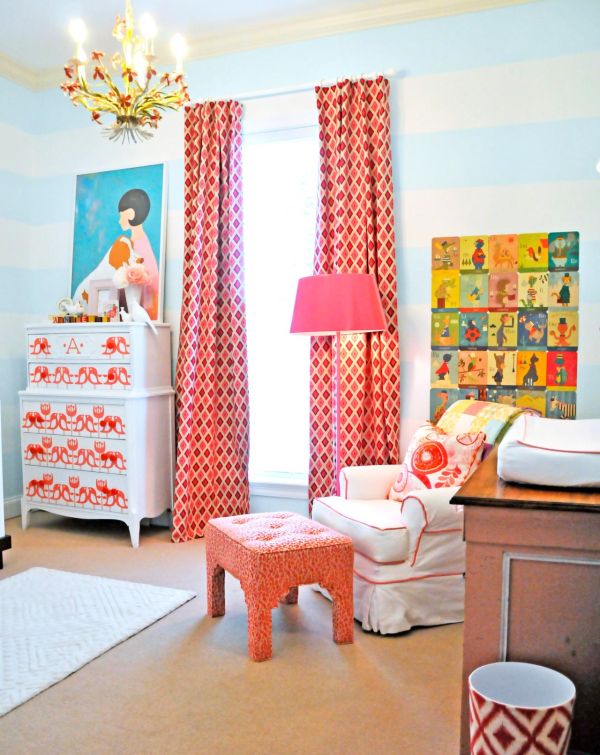 Sometimes we tend to get so enamored of decorating our kids' rooms that we tend to forget that it is them who are going to be spending the most time in the room, not us. As such, it is essential that the room has some of their favorite collectibles as well so that they can relate to it as their personal space. Give them a space in the room and ask them to decorate it whatever they want. Who knows, you may be surprised at the décor ideas they whip up within that small area.
Summary
If you intend to decorate your kid's room, then here are some essential pointers you need to consider. These are some of the more essential items every kids' room would need. Are they in yours as well?