Installing under cabinet range hoods is a good way to renovate your kitchen. The major purposes of such hoods are to eliminate steam, smell, heat, and smoke from the kitchen. They can also help you to decrease the deposition of grease on the cabinet and kitchen appliances. Apart from removing dirt and smell from the kitchen, range hoods also add a trendy look to your kitchen and home as well. Following tips can help you to choose the right range hoods for your kitchen.
Type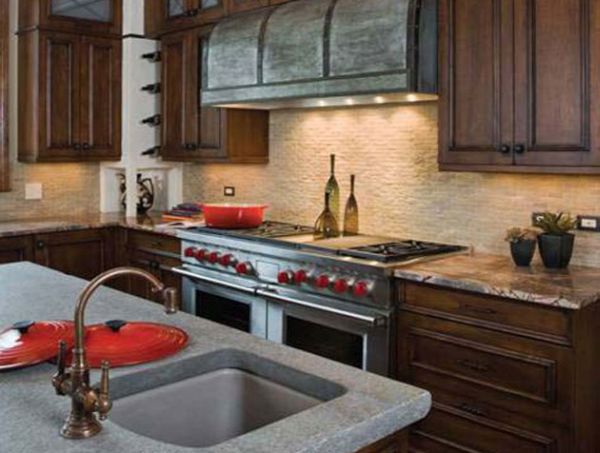 Choosing the type of range hood you need is half the battle. There is a variety of range hoods available, though the standard range hoods installed over the cook top that come equipped with a fan remains the most popular. These types of hoods are wall-mounted hoods with no cabinets. Another type of hoods includes micro hood combinations, built-in over a range, and behind cook tops. They can be a great choice for your modern kitchens that can add a trendy look to the kitchen.
Size and style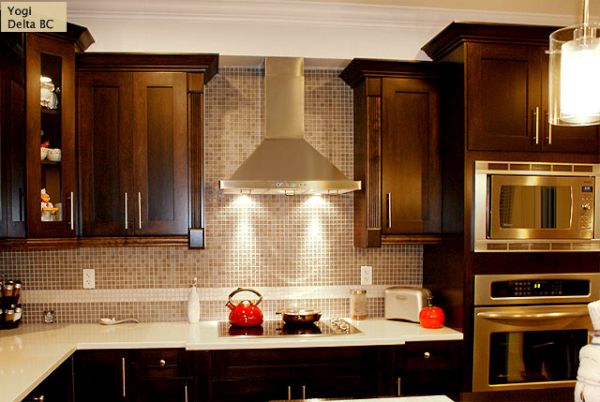 Style and size is another thing that you should consider before going for rage hoods. A range hood should be at least the length and width of your cook top so that it can provide sufficient space to the smoke, heat, and smell to get out of the kitchen. The location of the kitchen and the cabinet are the major things through which you can decide the style and shape of the range hood.
You can go for under-cabinet hoods, wall chimney hoods, island hoods, and other styles. Under-cabinet hoods are in trend these days as they mount under the cabinets of your stove. These also provide an extra space to the kitchen and are very easy to install.
Type of ventilation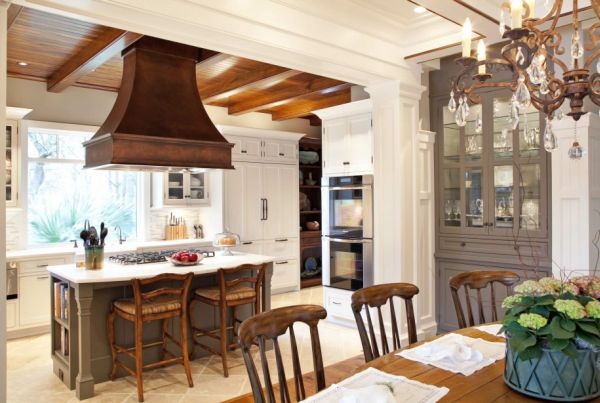 It is also very important to consider the type of ventilation. You should know that what type of ventilation is important for your kitchen so that you can choose best out of a wide range of ventilation systems. These days, hoods come with external, re-circulating, downdraft, convertible, and other types of ventilations.
External ventilation system vents out the air outside the house through the ductwork. Re-circulating hoods are ductless hoods that re-circulate the smoke, heat, and steam in the kitchen by filtering it. It also through the elements out that can harm the environment of your kitchen and can pollute it.
Things to remember while powering and selecting filters for your range hoods
It is good to choose a range hood with higher CFM or cubic feet per minute as it will move the air faster and get rid of all the smoke.
If you are cooking lover and love to cook with strong odors and steam then you should go for hood that supports at least 350 CFM. This can help you to remove steam, smoke, and choking cooking odor out of your kitchen and house.
You should know little about different types of filters so that you can chose it according to your requirement and choice.
Aluminum duct hoods are good, inexpensive, and easy to clean. You can clean it in dishwasher every month and as per the usage of it.
Non-duct filters are also good to choose as they use charcoal for filtration of the air. This type of filter does not blow back the air but you cannot wash it and have to change it almost every month.

Choosing range hoods for your kitchen can be little difficult. You should consider different things before buying a range hood for your kitchen.