Deck railing is a common site in the modern cities. Whether it is a residential house with a deck or a building of commercial nature providing outdoor seating or relaxing space, deck railings help achieve the motives with added ease. So, let's find out what all you should know about the deck railings.
a)    Reason for having deck railings
Deck railings are the boundaries made of metal cables housed in bars to secure the deck area of the building. So, the main reasons that you can even entail from this description itself are:
A.     Safety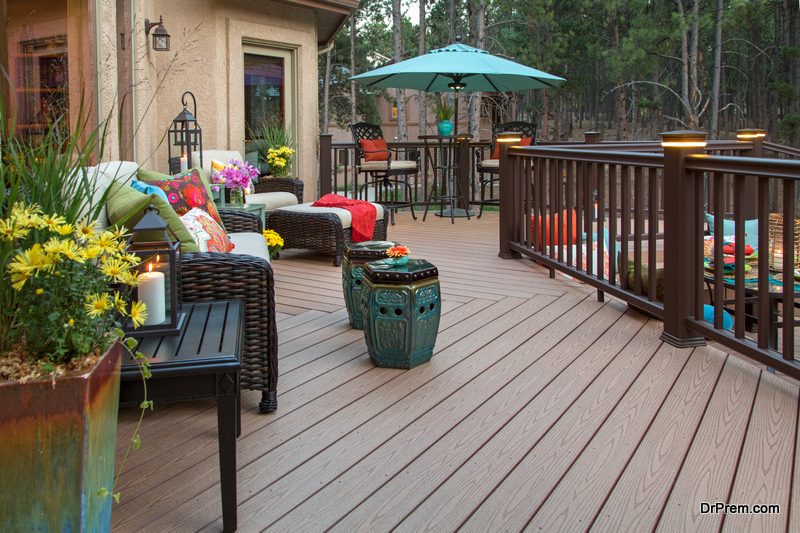 The area of deck needs to be secured with proper boundary. To help achieve airiness in the space along with the safety, one can consider having deck railings instead of building a complete boundary made of concrete. Moreover, the buildings located in different climatic conditions need to follow the rules laid for better life of the structure and safety of the inhabitants. To know what kinds of railing you can use, you must refer to state guidelines pertaining to building's safety.
B.     Aesthetics
Deck railings allow experimenting with various looks. The railings are designed in various eye-catching styles and add a distinct sophistication to the place where these are installed. You can have options of railings with rectangular bars, round bars and likewise, to match these with your preferences.
C.      Compliance
With deck railings, which can actually form the premise of granting license to any building for holding business, one can adhere to the building rules laid by the State and have a worry-free way of living or running a business.
b)    Various types of railing materials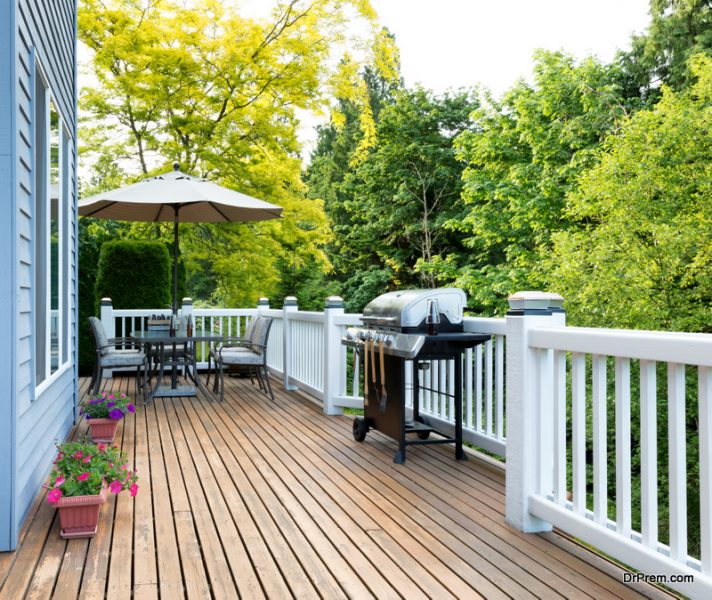 After you have understood the reasons why you need installing deck railings, you must know what types of railing materials can be used for construction. A deck rail has an outer cover made of metal and this cover has an infill made of any of the materials such as glass, cable or bars. Depending upon where the railing will be installed, the infill material is used. For example, you surely should not consider glass deck rail for the garden areas that have dirt commonly present. It will add a lot to the maintenance cost.
c)     Building assistance for deck railings
You need experienced professionals to get deck railings installed. Though cable railings may be easy to do those yourselves, but the risk factor can make the whole process worrisome. Also, lack of expertise can turn the area covered with railing short of visual appeal. So, you will require contractors who can do the installation for you on your terms and as per your requirement, and also in a way that suits the establishment the best.
d)    Maintenance needs of deck railings
Since these will be installed outdoors, these should essentially be sparkling with shine always. The easiest material to maintain will be stainless steel. There are cleaners available easily that you can use whenever cleaning is to be done.
To conclude, deck railings can be a great investment to make and these definitely give good returns when installed perfectly with the help of best materials and experienced hands.
Article Submitted By Community Writer