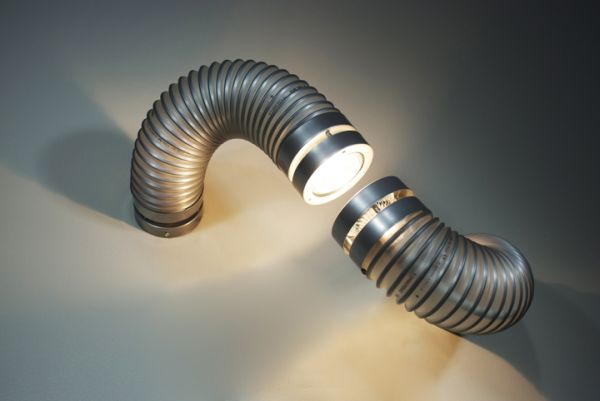 Keha3 Design Studio's latest product is the Throat Luminaire, which is a light based out of an industrial pipe. With the Throat Luminaire, the studio has taken innovative and inspired designing to a versatile and serious level by creating flexible and multi-directional ceiling and wall lights that have been inspired by the squirmy, flexible and durable ventilation pipes.
These industrial pipe-inspired family lightings have been designed by Tarmo Luisk and Margus Triibmann. Aptly names as the Throat Luminaire as these lamps resemble the anatomy of the human throat, the lamp series' main selling point is its extensive flexibility and multi- direction functionality.
The Throat Luminaire lamps come in two different sizes of varying length and corresponding diameter for light focus. Metal and Polyurethane forms the basic materials of the Throat Luminaire. These lights certainly add a new dimension to the lighting systems at your home, due to them being contemporary and ingenious.
Via: Keha3