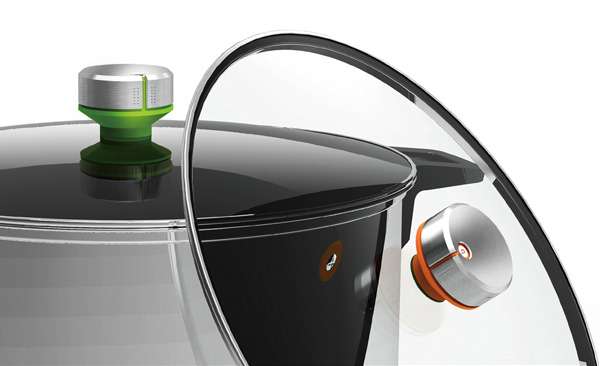 The designer/manufacturer
Wu Yi-chen, Wan Ru-yi, Liu Xiaoming, Xie Yan-cong and Zhou Zhou
Overview
Burned, scalded and overdone food is a common problem in most of the households. Many a times, after placing utensils on the stove, people forget about the food simmering on the gas as they engage in other household activities. This usually happens when people do not keep a close watch during cooking. Surely, anyone would be delighted to find a solution to this predicament. The all-new device 'Time Me' has attempted to solve out this problem. This device consists of a rotate button, timer and spacer set in place using an inside cover and shell along with a screw. It is quite a handy device.
What's unique
The concept of an integrated pot timer is quite innovative and it is very easy to operate this device. You can set the time for cooking while covering food with the lid. To activate the device, one only requires turning of top button and set the time. Once the time reaches to its completion, an alarm goes off reminding you to bring your attention to food sizzling on the gas.
High points
Although there are other devices that can be used as an alarm, the only hitch is that most people are so busy that they forget to set them. However, in Time Me, the timer is fitted on top of the lid, so chances to forget about the alarm will decrease. The knob embedded with the timer can be fitted on top of any pot or other utensils that you are already using. You will not have to purchase new utensils to fit the knob.