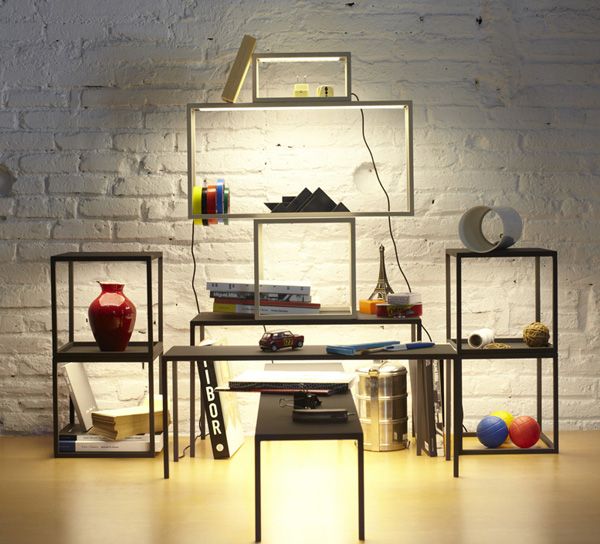 The designer/manufacturer
Antoni Arula, Spain
Overview
Discotheques, pubs and lounges often have walls and furnishing fixtures that glow radiantly. These luminous surfaces create a mesmerizing effect all around the place adding immensely to their get up. Thanks to Estudi Arola, you can now have the same effect inside your home. The designer has crafted an assortment of bookcases, shelves and benches with lustrous surfaces for the Blancowhite range.
What's unique
The light given out by these pieces is warm and soft. Although the area is lit up, you cannot see any light fixtures around. This non-evasive and subtle effect creates a genteel ambiance in the room. The light is emitted by strips of LEDs hidden behind the surfaces of the fixture. Furthermore, the LEDs are affixed using micro incision lasers, which incline the lights away from the viewing angle. Each LED light is directed towards the center of the piece to which it has been attached. Thus the light emanating does not have a loud blare hitting you hard in the eyes. In fact, the indirect gleam given out creates a mellow and soothing ambiance. Moreover, the LED lights used in the piece are energy efficient.
High points
The best part about this product is that it packs in two functions in one piece. It is not just a light fixture, but also a furnishing equipment. The range includes tables and desk-like platforms, which can be used as work benches. Plinths, bookcases, shelves and freestanding display units for storage have also been provided. The entire range has an appealing design and can be assembled in different layouts. Thus, you can give a fresh look to your interiors using the same equipment. The piece will look great in a study but can be set up in other rooms also.