Concrete is one of the most long lasting and heavy-duty flooring material. It has great strength and requires almost no maintenance at all. Concrete floors can be designed in a number of attractive and elegant designs and patterns and its beauty lasts forever without the need of refurbishing or replacement.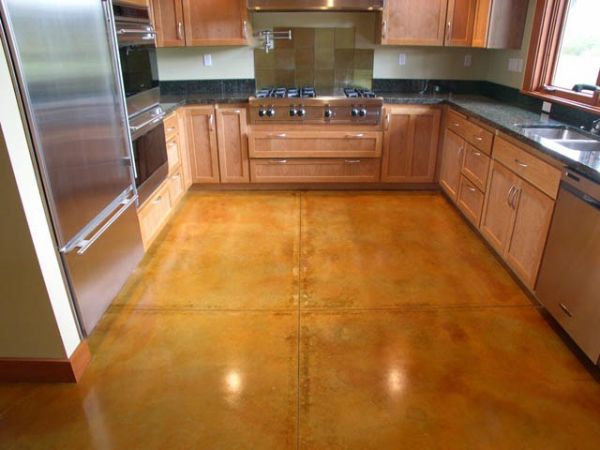 However, in spite of being extremely durable and sturdy, concrete is still prone to get damaged due to chipping, cracking and breaking. It is because concrete is porous in nature, since it contains tiny channels that allow the passage of water and other liquids from above or below its surface. The temperature conditions including the factors mentioned above adversely affect the life and durability of concrete floors. This makes it extremely important to take proper care in maintaining concrete floors. Given below are ways in which you can easily maintain concrete floors and thus eliminate the need of frequent maintenance and replacements.
How to maintain decorative concrete floors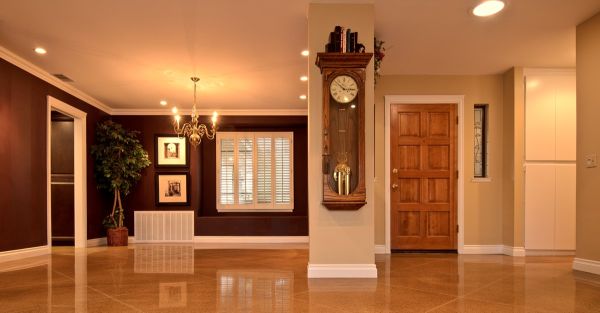 Do not opt for a saw-cut floor pattern since it tends to accumulate dirt and dust.
Apply a good quality floor sealer to your concrete floor to keep it safe and protected and to add to its beauty.
Apply a good grade floor wax to prevent damage of the sealer and to provide protection against stains and abrasions.
Use floor mats and rugs to distress the use of concrete floors in rooms that receive heavy traffic such as living room or hallway.
Keep it clean by swiping at least a few times each day.
Avoid using strong cleansers for the floor and use cleaning recommended by your floor contractor or manufacturer.
How to take care of stamped concrete floors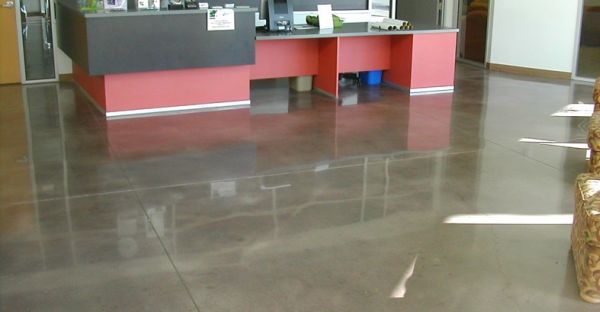 In case of stamped concrete floors, you need be careful enough to regularly clean and damp clean the floor in order to restore its elegance and beauty. Sweep and broom the floor regularly to prevent dirt build up.
Do not rely on the sealer completely and regularly pressure wash and scrub the outer surface with the help of a detergent. Interior concrete floors should be kept clean through wet mopping and dry dust mopping.
Do not use deicing salts on outdoor stamped concrete floors since it used these salts interfere with the work of the sealer.
If the stamped surface appears to be getting dull and non shiny, reapply a coat of sealers and ask the manufacturer for the best sealer that would serve the purpose.
Apply a additional coating of sacrificial floor wax or floor polish over stamped concrete floors more specifically in areas that receive heavy traffic such as entrances, hallways, living rooms in order to prevent the appearance of wear pattern. This will protect the sealer surface against scuffs, scratches and shocks too.
Different types of sealers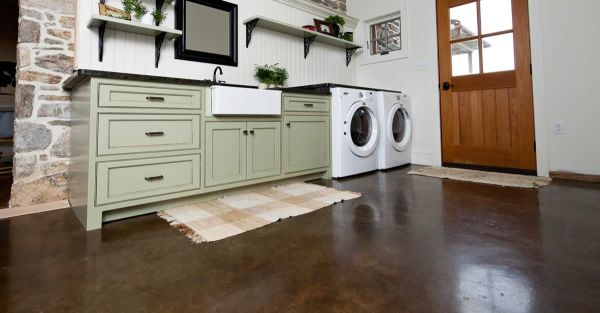 Penetrating sealers – They penetrate deep inside the cement capillaries and block the entry of moisture and deicing chemicals. They are applied over exterior concrete surfaces and possess a matte finish. They provide protection to the floor without altering the look and finish of the floor.
Acrylic sealers – They for a thin protective coating over the concrete floors and are applied over both the exterior and interior floors to enhance their strength and beauty. They are available in numerous varieties and shining levels and provide the floor protection against water and heel marks.
Polyurethane sealers – These sealers are available in water and solvent based varieties and are used on exterior and interior floors. They are used to retain the beauty of decorative and stamped concrete floors and countertops.
Summary
Concrete floors are extremely eye catching and long lasting, and their best part is that they get better with use. Simple maintenance can lead to a floor that has an everlasting beauty.