Many of us tend to neglect the laundry room as being a negligent portion of the house, usually tucked away in the basement or in a closet, away from the view of outsiders. It is a rarely visited room, except for you perhaps who visits it at least once a day to do the laundry. So it doesn't come as a surprise to note that many people tend to keep the laundry room simple without much design and decorations.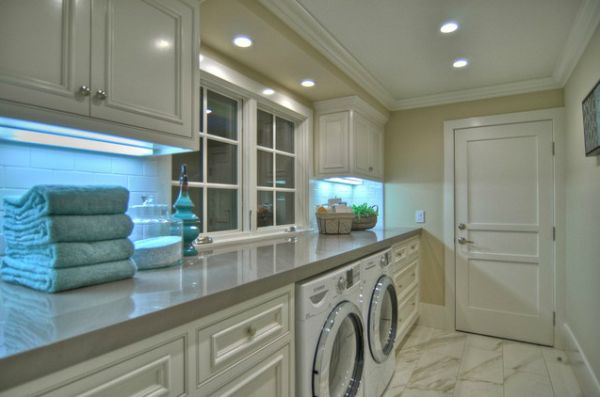 However, improving home designs have started including the laundry room as another prominent part of the house. As such, the same old sloppy room will never do for the modernistic home. More and more interior designers are finding out ways to enhance the look of the room without hindering with its functionality. And one way to do that is by opting for natural stone counters in the busy area. Wondering why? Here are our top reasons why.
Natural Stone is not affected by the room's hotness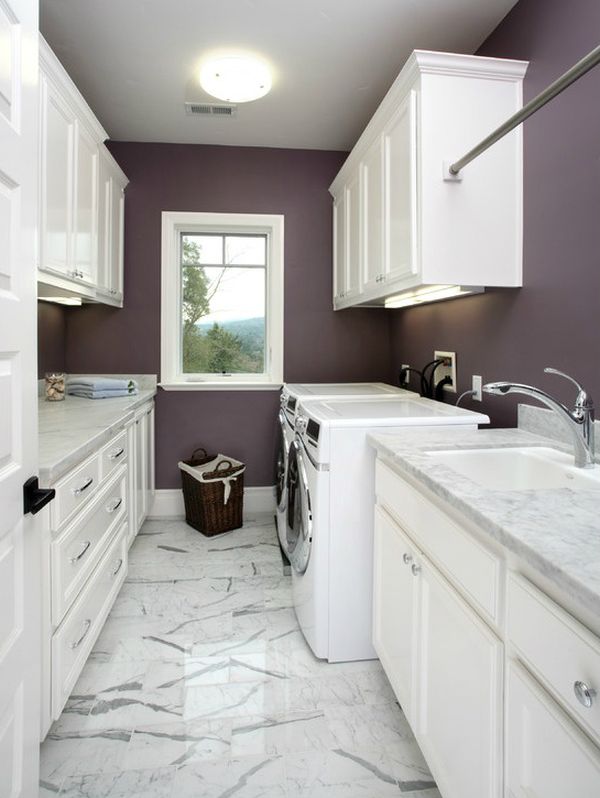 Chances are the laundry room is where you keep the iron and steamer in as well. If so, then the room is prone to heating up with all the heat and steam generated in it. If this is the case as well, then this heat and humidity will surely wreck a countertop made of cheap, manmade materials. Eating into them and tearing them slowly, the heat and humidity in the laundry room will most definitely lessen the life of the countertop and worsen its condition in a very short span of time.
Natural stone countertops on the other hand, can withstand high heat and humidity easily. They are not affected by these elements and retain their look and appeal even after ages. Better yet, you can iron your clothes directly on the countertop without worrying about damaging the latter in the process.
Natural Stone is easier to clean and seal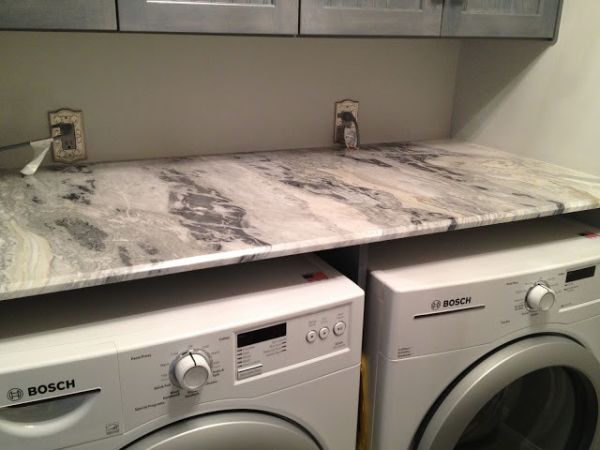 Irrespective of what material the countertop in the laundry room is made of, it would require a good sealant to block out moisture, dirt, soap, lint and even fabric softener. If these substances get into the countertop material, they would damage the surface considerably.
This is where natural stone comes to the rescue. Natural stone countertops are comparatively much easier to seal and protect than those made of manmade materials. Even in the absence of a sealant, it would be very easy for you to clean the countertop surface and keep it free of stains.
Hence, opting for a natural stone countertop will leave you with an area that is easy to clean and sterilize which is considered a must, especially in a place like the laundry room.
Natural stone increases home value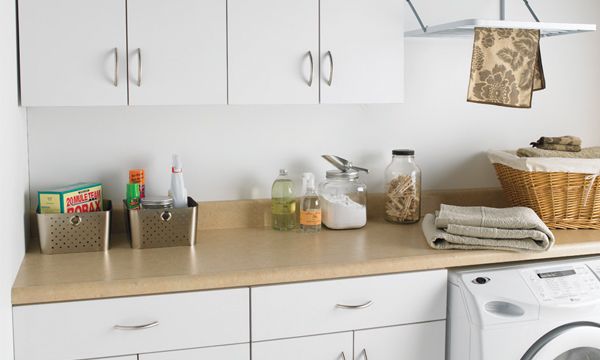 The laundry room is fast becoming another busy area of the house that is prone to quick wear and tear. Investing in natural stone countertops would therefore, preserve the look and feel of the place, thus increasing its contribution to your home value. Home experts in fact, say that having luxury fittings like natural stone countertops in the laundry room can increase a home's market value considerably in the future.
And finally! Natural Stone lets you enjoy the laundry room settings more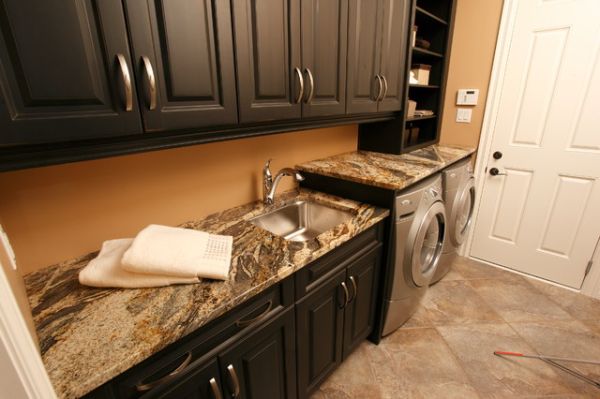 Face it! How much time do you spend in the laundry room every day? Let's take note of the fact that it takes at least 90 minutes for one load of laundry to be completed. This time does not take into account the drying, folding and putting away routines. You would most probably be doing most of the folding in the laundry room as well.
So let's gather that means you might spend anywhere between 2-3 hours in the room on a daily basis. Fitting it luxury settings like natural stone countertops would at least make this time worthwhile for you as you go about your chores in the midst of eye-pleasing surroundings.
Summary
Having a natural stone countertop in your laundry room can offer you more benefits than one.