An automated home is built and designed by utilizing high-end, intelligent technology. The technology makes things compact which helps a lot in space management. Automated furniture gives a lift to your home and makes life much easier. There are various types of automated home furniture, among which I am going to list down the top 10 among the lot.
Lifestyle trends that can shape your new home in a positive way
Change is inevitable – this is an undeniable reality. Just as how a life changes every single day, similarly there are lifestyle trends, which change very often. In some cases, practically every single day there is something new hitting the market. Potential homeowners are looking at different ways to get the maximum benefit out of their investment.
They do not mind investing in homes that gives them the flexibility of living their preferred lifestyle. Some people prefer to move directly into smarthomes or homes that have the provision for home-automated products. There are people who have various other demands apart from smart homes.  These include built-in home entertainment systems, living in residential complexes etc.
Renovating ideas a homeowner can consider based on the latest trends
People who are planning to renovate their homes can surely benefit with the latest trends in the market. This is because; these trends provide a guideline about what is in. These also help a person to blend in with the modern times in his or her own way. Here are some of the latest trends that potential homeowners can consider.
Kitchen have become the main emphasis
The days of a separate kitchen and dining space are no longer in the picture. Today, people prefer a more casual living and emphasize on utilizing the space for a bigger kitchen. This is because many projects of small sized kitchens have come into being due to the constraint of space. Even in the kitchen, homeowners take into consideration the different modifications they can make when they are house hunting.
The flexibility of multi-functional automated home furniture and space
Another latest trend that has become very prominent this year is the demand for multifunctional furniture. People do not mind investing in household furniture that gives them dual benefits and better options. Even when it comes to designing or planning a particular space in the house, they prefer making the maximum use of the space without any restrictions.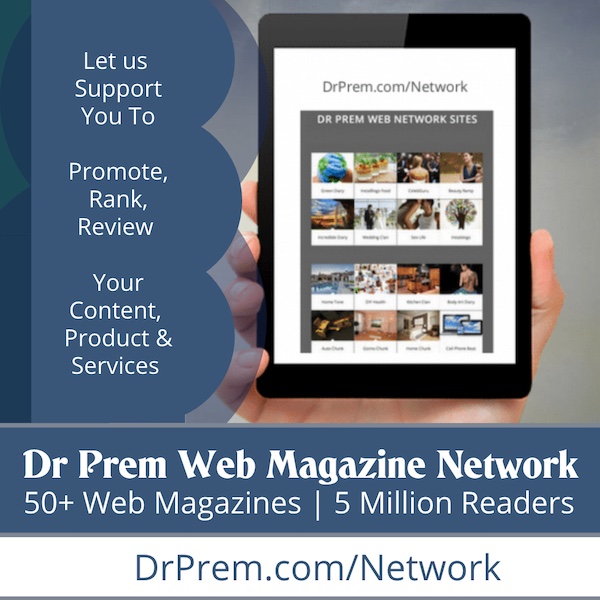 Having an outer space is more of a luxury today
Considering that most home projects are based on residential complexes and apartments, the benefit of having a private housing space has become a luxury today. Even people who have the flexibility of an outdoor space preferred to convert it into something more useful. That is no doubt that some people still prefer a backyard or an auto lawn; but this is a trend, which is slowly dying out.
People prefer apartment complexes instead of individual houses
People do not mind compromising on this front because of the security concerns and increasing crime rates. Apartment complex offer better security for families in comparison to independent houses. The management of residential complexes is taking various kinds of security measures to ensure the safety of people.
Energy Efficiency and saving measures
Energy bills are taking a major toll our finances today. Many people prefer to buy products, which can help reduce the energy consumption and bills. This is essential for the environment considering that our natural resources are reducing at a drastic pace. Governments are setting standards when it comes to the energy consumption and investing in alternate methods to generate energy.
People are becoming more tech savvy
Regular home products are slowly converting and adopting the smart technology. For people to avail the benefits of such products, it is essential that they keep up with the latest advancements. Considering the multiple benefits of smarthome products; people are investing time to become more tech savvy.
The high demands of fresh designs, and innovative and creative gadgets
Most people consider even the smallest point of any product. Today the demands are not just about creative and innovative gadgets but even the overall look and design plays a vital role. The selling factor today for any product includes its overall looks, features, benefits and upgradability.
Home entertainment is preferred the most today
Over the past few years, people prefer to invest in home entertainment system and arrangements. Statistics and market watchers reveal that people are investing in products that give them the benefit of having their very own entertainment zone at home. Furniture like the recliners, large screen TVS, home projectors and home theatre systems are some of the most sold products in the market.
Hometone's top 10 automated home furniture recommendations
1. Portable Mobile Bookshelf automated home furniture: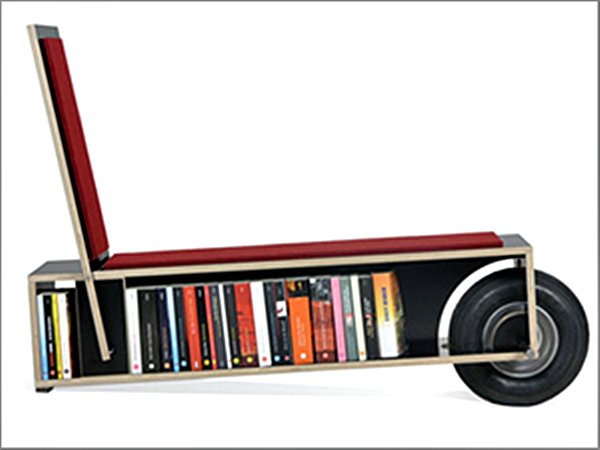 The portable bookshelf can be used for multiple functions like reading, sitting, loading and relaxing, and many more other uses are yet to be discovered. It is a complex type of furniture which comprises of a bookshelf, a mobile cart and a bench, and balances itself on one wheel.
2. Standing Desk Workstation: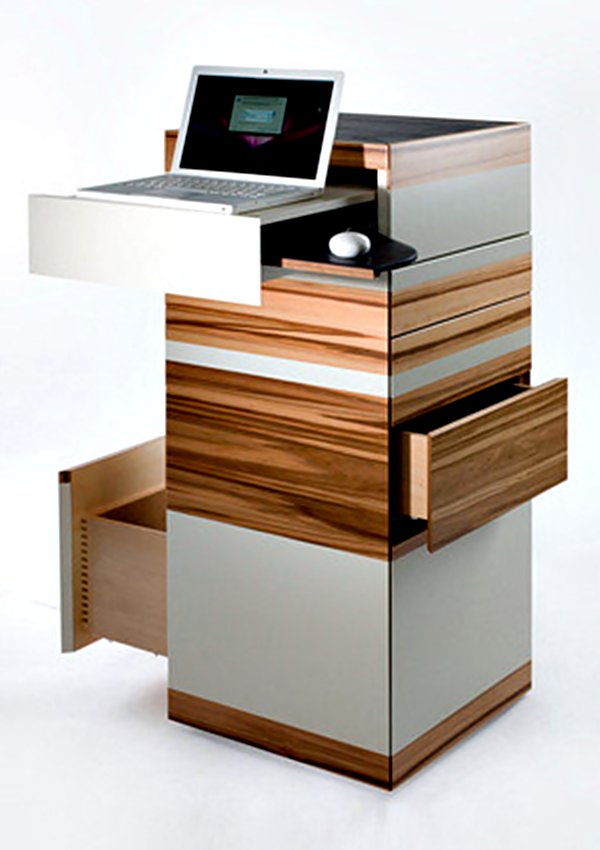 The compact Standing desk workstation helps to save space around your room for better space management. Along with the standing desk, it also includes a laptop stand and a place to read and write with some cabinets and four shelves. The workstation – some of which you would find at Urban Ladder, has also got sockets in it so that printers or projectors can be connected.
3. Wellness Relaxation Lounge: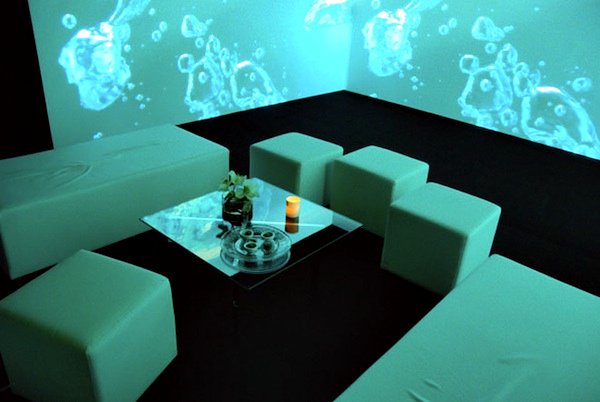 The lounge is specially designed with an elated surrounding for stress relief, pleasure and comfort. The set includes a low-table, a few chairs and three large screens, which create a peaceful, stress-free atmosphere with the soothing sounds of nature. The wave lounge eases your mind and makes you feel relaxed with its enchanting technology.
4. Bed Sheet Embedded Alarm Clock: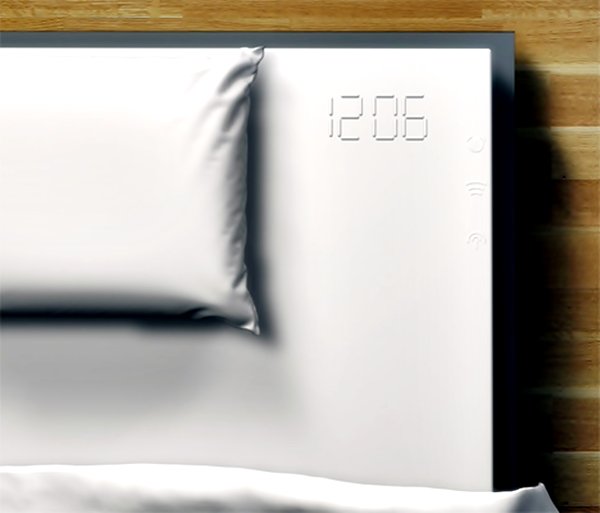 The touch sensitive alarm clock is attached to the fabric of the bed sheet where you can set on the alarm as well as set it off without difficulty. The components of the clock is made of silicone which is enabled by the electricity. It also has a built-in speaker and three control icons which are embroidered on the bed sheet.
5. Expandable Convertible Table:

This convertible table work wonders in small spaces as well as larger ones. It doubles as a dining table, office table or desk. It can be folded within seconds according to the desired height and is easily movable. The table is made of lightweight material which makes the handling easy.
6. Fitness Equipment & storage Ideas: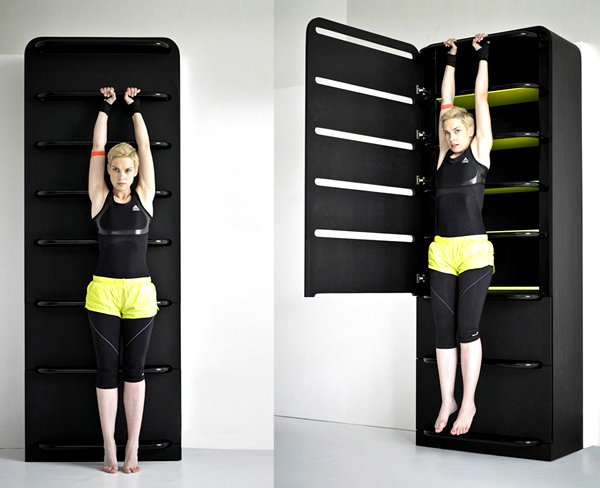 This automated piece of is a combination of a fitness equipment with storage furniture which helps in saving space. The furniture unit is designed with many compartments and shelves for storage. It also comes with built-in bars which allows multiple exercises.
7. Automated Canopy Bed: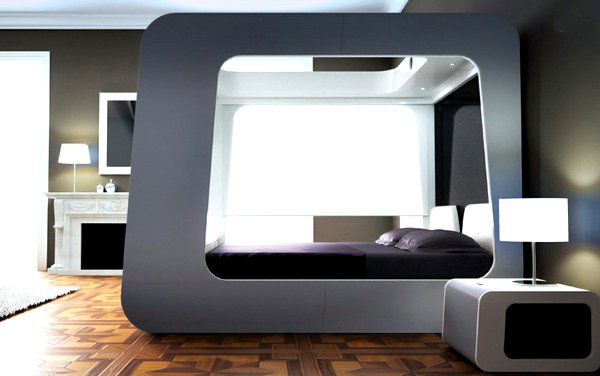 This set of canopy bed is fully equipped with comfort and entertainment. You can adjust the position of the bed with bedding controls. The automated canopy bed comprises of a home theater system with sound and a screen. It also  has a built-in PC to do office work or surf the net; Apart from that, it also has a multimedia system which allows you to play games connecting to a projector.
8. Height Adjustable Table: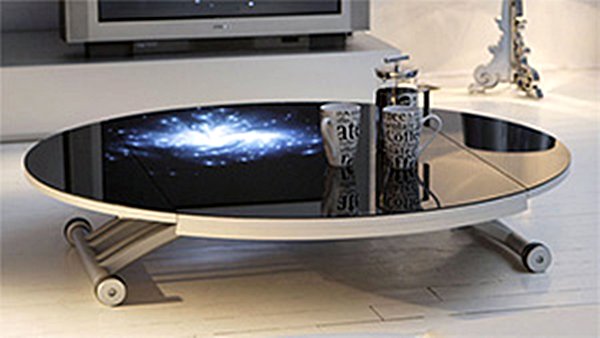 You can convert this table from a simple center table into a stylish dining table within a few seconds.  Along with that; you can also adjust the height of table to suit your needs. This table is so compact that it can easily fit into any space.
9. Magic Desk automated home furniture: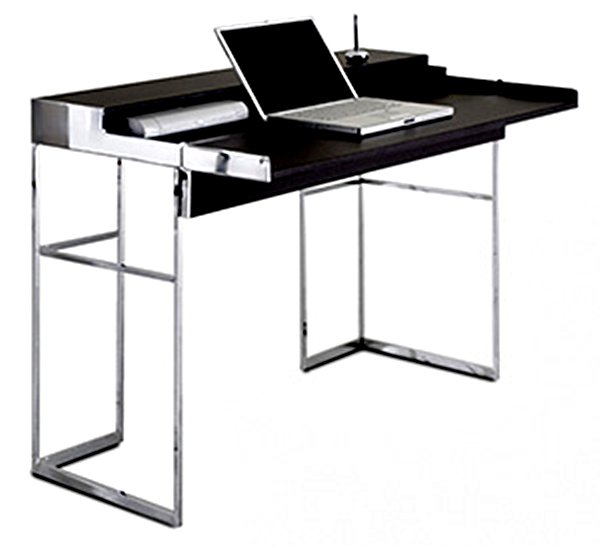 You can use this specific desk as a computer table or as a writing table. The rich leather that covers this desk; adds the elegance and style to it's look. Moreover, it comes with a folding system that helps to save space; since you can keep it aside when not in use.
10. TV lift Cabinets: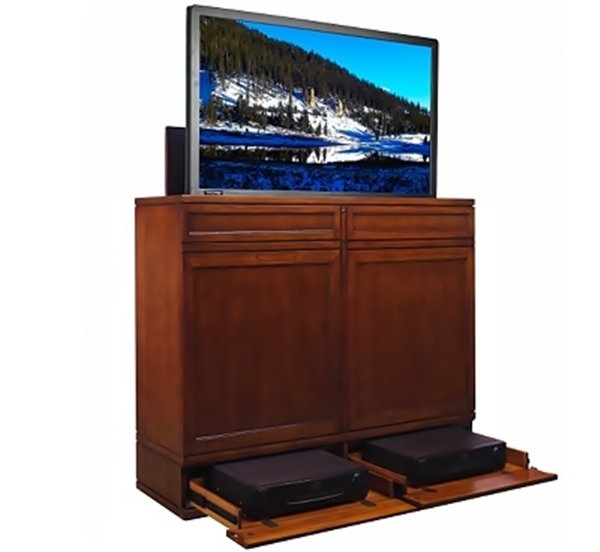 The compact set of cabinets along with a television stand; saves a lot of space and can be used for multiple functions.There are also folding shelves to keep other players.