Having a home entertainment area is one of the most common things you will find in most homes. While some people prefer to blend it in with their TV, there are some who prefer to have a separate area. Well, whatever you decide to have, the core of the matter is that your home entertainment section can be a lot of fun. From watching movies to your favorite sports game or even playing video games, there is a lot that you can do with such a space.
While you have a chance to stick to the regular themes or concepts for your home entertainment space, you can also consider having an area that looks very different.  These themes and concepts can give you a very different feeling and at the same time change the overall look of the space, you are planning to use for this concept.
Here are a few unique Home entertainment themes that you can consider
The spaceship theme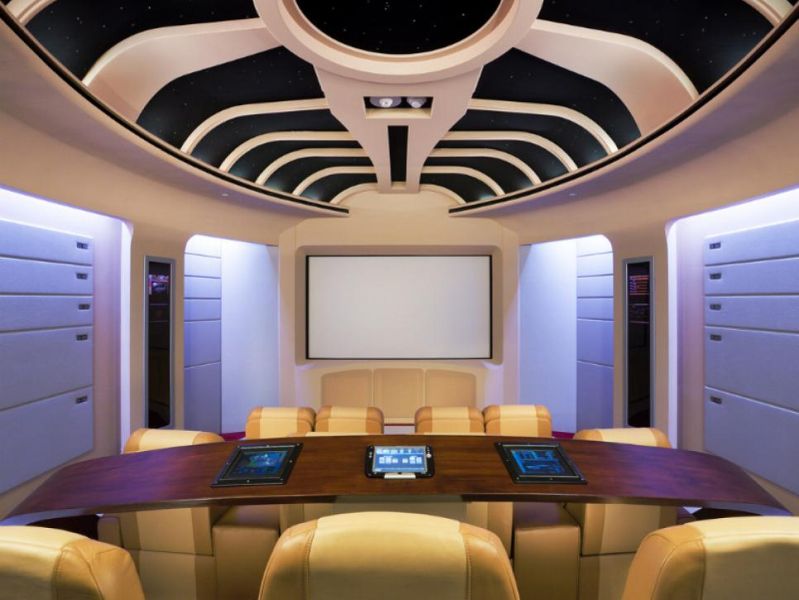 If you are a person who loves SC-FI, then the spaceship theme is a good choice. One such inspiration that you can use is the Voyager from the Starship Enterprises. For better effects, you can choose LED lighting or even blend in some running colored lighting systems.  You can also make the seating arrangements in the style of the chairs on the dashboard.
The cave look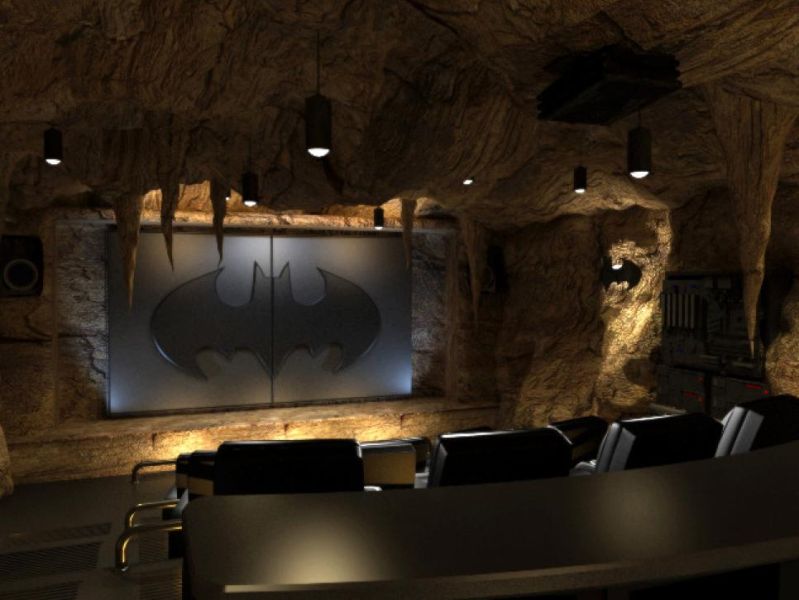 Another fun theme that you can think about is the cave look. Blend in some nice lighting fixtures, which have a cone or spiked shape for the ceiling to give it that typical cave look. Apart from that, you can also plan to have a seating arrangement that looks more like rocks.
The theatre look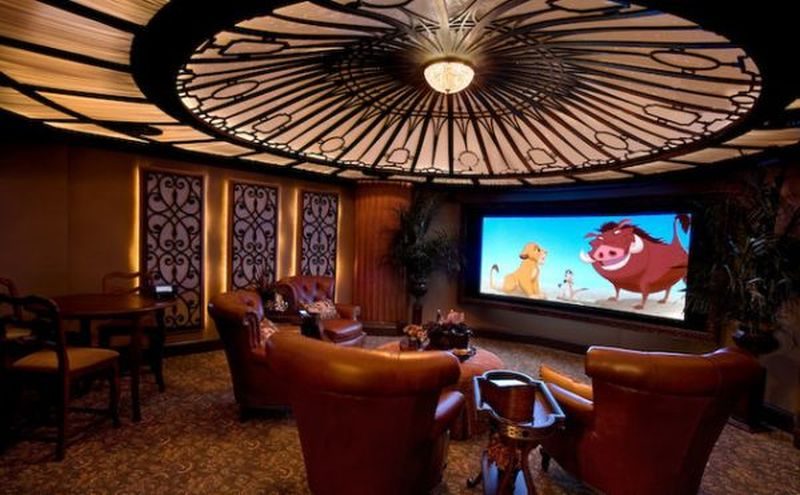 You can plan to have a home entertainment theme which is similar to the look of a theatre. A large screen or a big TV can be placed on one side of the wall while you can have leather chairs or recliners right in front of it. Even the walls can be designed to make the look more authentic.
The mine theme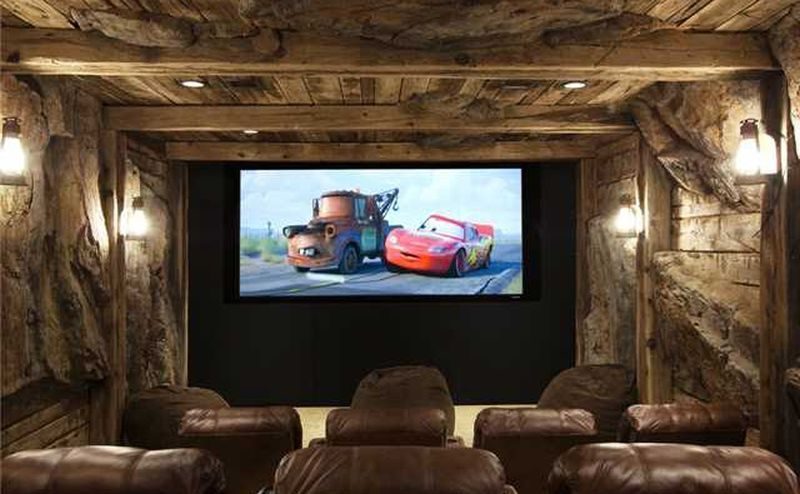 If you want to add some adventure to your home entertainment area, then you can think about having a concept that represents a gold mine. Rugged brown walls made from wood or even wallpaper along with a few lantern fixtures will add that extra finish. You can either opt for leather sofas or make the seating arrangements to represent a trolley on the trail. Add some safety helmets, which you and your family can wear to give it that real touch and finish.
Under construction theme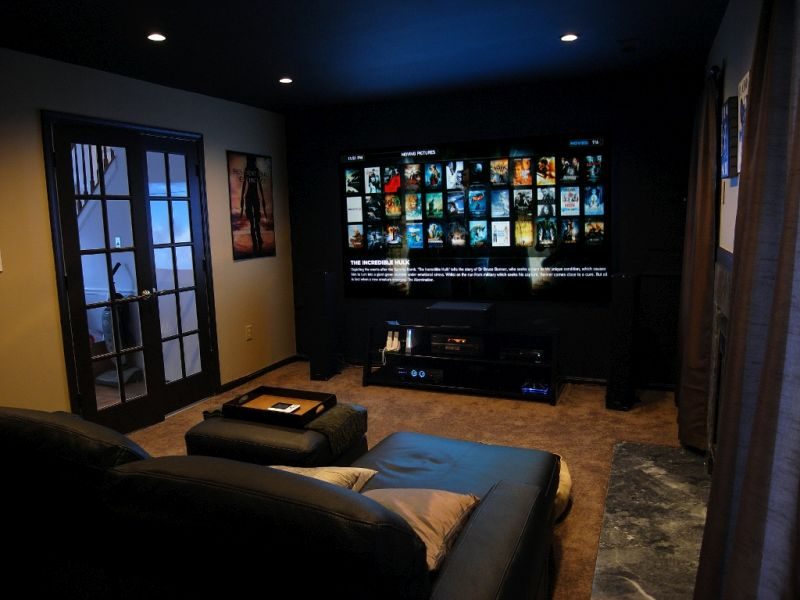 Another fun theme that you can think about is one, which represents a building that is under construction. From wooden ladders to a small trolley, which resembles a lift, and even shelves that look like wooden floors, all can give that perfect finish to the overall look of the home entertainment area.
Factors to keep in mind before choosing a theme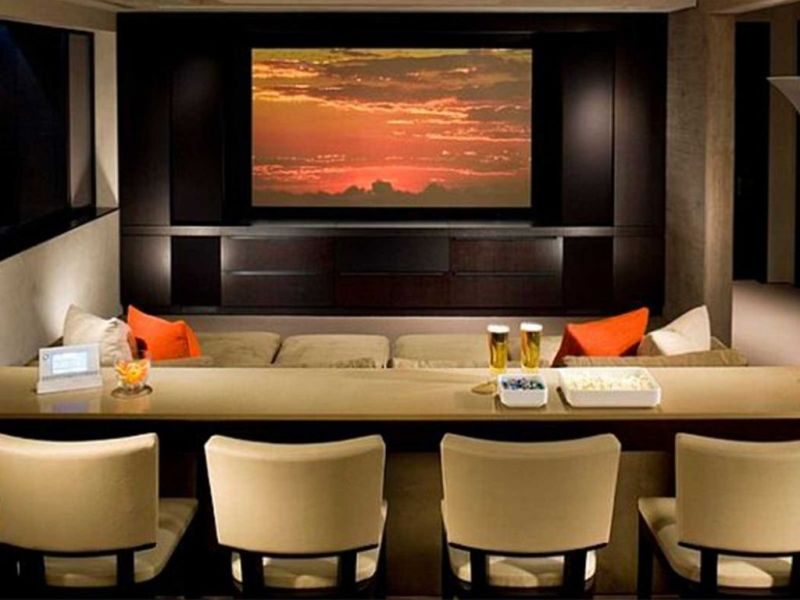 While choosing a theme, the space that you have should be used wisely. When you plan your area properly, you can get the maximum benefit of your area and make the necessary adjustments and alterations to suit your theme.  Some factors to keep in mind are as follows
Choose a theme that gives you enough of foot space to move around. You also need to ensure the layout and size of the room. This will give you a good idea of what kind of theme you can choose.
While personalizing the decor of your home entertainment section, keep in mind the variations and color options you have. Although you can stick to the colors of the theme, but you can make changes accordingly to suit your needs.
Space the placement of your home entertainment equipments properly to get the maximum benefit of your space. You also need to keep in mind the type of home entertainment system you are planning to get so that you can plan the placements accordingly.
Another factor you should consider is where you plan to set up the home entertainment theme. If it is in the living room, it is ideal to choose a theme that gives a complete look to the remaining decor. If you plan to have it in a particular room or the basement, then you can choose any kind of theme that you want.