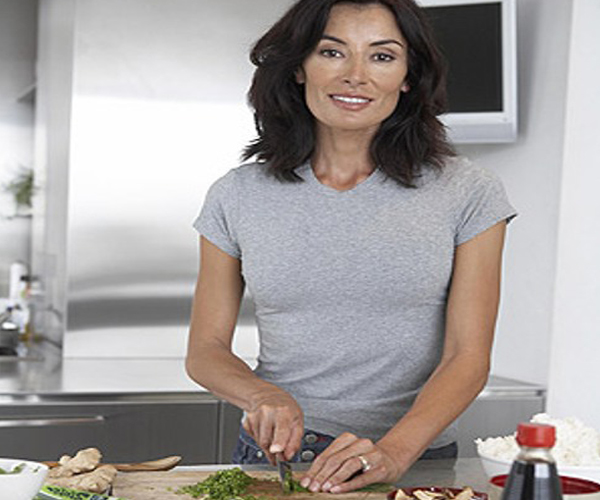 The first area of a house that tends to attract women's attention is the kitchen. No matter where you go and to whose house you pay a visit, taking a look at the kitchen is a true women's habit. While beautifying your house, you take care to decorate every nook and corner of your house and fill it with techno friendly gadgets like vacuum cleaner and washing machine to make your work easy. But what about your kitchen? Is it occupied with the latest kitchen gadgets or does it need modification? Well, we bring you the top 10 must have kitchen gadgets:
1. Coffee Maker: A morning's fresh cup of coffee is sure to make your day. But the coffee maker frees you from the hassles of making coffee. Let the coffee maker spin its magic by serving you your daily dose of coffee. Mornings are made more fresh with the coffee maker and it is a must have kitchen gadget. It is quick and handy and of course easy to use. So, how about a cup of coffee today?
2. Kenwood KM070 Cooking Chef: Beware ladies, once you let this in, in your kitchen, it will take over your kitchen and you'll just have one job – take a backseat and watch it do everything. It's the ultimate master of the kitchen, a more modified version of the earlier cooking chef. Whether it's preparing muffins for tea or chopping veggies for dinner, it's an all-in-one experience specially designed to just let you sit and relax.
3. Toast 'N' Egg: Breakfasts are usually in a rush with absolutely no time to spare. The new Toast 'N' Egg is for the rushers who never have time to enjoy a complete breakfast. It is a special toaster which simultaneously also has an egg poacher attached to it so that the eggs are poached and served over your toast to let you complete your breakfast and your daily nutrition intake.
4. Digital Steamer: It is a steamer with a difference specially designed for the health craving individuals. All of us are aware that the recent generation is damn health conscious and in order to keep up this healthy habit, the digital steamer allows you to cook food enriched with nutrition less fats in a more gizmo way. The timer indicates the total time for steaming while no extra pots and pans are required. Happy healthy cooking!
5. Tap Filter: It is a more compact substitute of water purifiers. It filters tap water by easily attaching it to the tap to ensure that impurities stay away from water every time you use it and not only pure drinking water, but pure healthy working water is available to you. Now every time you need water for your daily chores, be sure you are in safe hands.
6. Colander: A kitchen gadget without which your kitchen is sure to look incomplete. It is a bowl shaped drainer used to drain food like rice, pasta etc. Usually available in a wide range of metals as aluminum or stainless steel, but is also available now in plastic or silicone.
7. PC: For those who love to have a slice of luxury in every piece of work, the PC is a perfect setup for their kitchen. A bit of entertainment and fun spices up work and especially if it's all touch and no hands, then it's unavoidable. The PC also comes with an in-built TV tuner to watch TV, listen to music and download recipes all this while on the go.
8. Easy Can Opener: Whether it's a beer can or a tinned beans can, opening it takes the life out of you. But the Easy Can Opener makes it easy for you to just press a button and get rid of the hassle of opening it. Available in a wide range of colors, these are sure to woo you and set to vie your attention.
9. Ice Lolly Maker: Be it kids or adults, everyone around loves to have refreshing ice lollies in summers. The Ice Lolly Maker is set to make your work easy by preparing lollies in different flavors as strawberry, lemon, orange etc. It doesn't even consume much time and effort. So which flavor's your favorite?
10. Kitchen Thermometer: It is necessary that the food is cooked in the right temperature so that all the essential nutrients are available during consumption. To serve this purpose, a kitchen thermometer has been devised to detect the accurate temperature of cooking as well as foods like beef, meat, pork etc. It makes your food all the more healthy and consumable.