If you are planning to plant trees in your small garden, then we have a suggestion to provide. Opt for trees that are relatively smaller and grow less than 30 feet tall. We have compiled some of the trees that are perfect for small gardens. They have beautiful blooms, lush foliage and moderate height. Thus, they add up to the beauty of your small landmass, but never stand in the way of natural sunlight and air circulation. Another bonus benefit of such trees is that they are easy to maintain and grow naturally strong and disease and pest resistant.They provide all the things you were perhaps looking for.
American Hornbeam

This strong and stout plant grows to a maximum height of 20 to 30 feet. It is marked for its dense foliage, which provides total shade in full sun. The simple elliptical leaves of this tree provide diversified colors. The leaves remain green throughout the summers. But as spring approaches, they change to faint orange or yellow. By the time it is winter, some of the leaves turn brown. Flowering is observed in the mid to late spring. Flowers appear on the tips of the new boughs as fuzzy yellow green structures. Fruits are like tiny ribbed nuts. They turn ripe and fall off the branches during late summers.
Amur Maple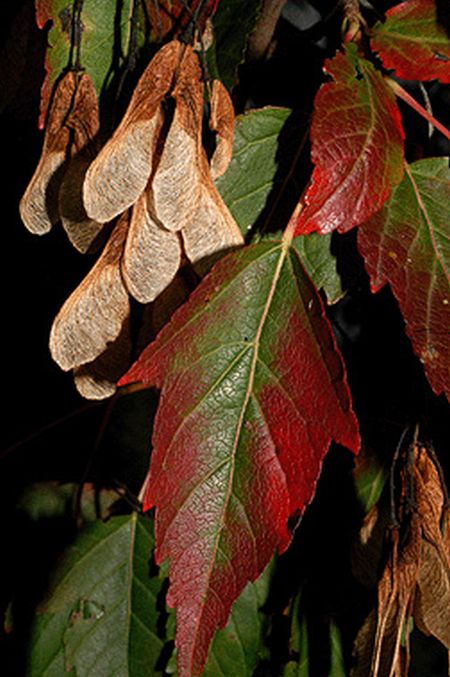 The most impressive thing that makes this tree perfect for small landscapes is that it is slow growing. You can also trim its branches and give it a shape you wish. The pattern of growth is upright. It achieves a maximum height of 20 to 30 feet. The dense foliage gives you shade from the scorching summer sun. The leaves are simple, serrated and green in color. Flowering occurs during the early spring. The blossoms look like clusters of pale yellow or cream with tubular long stems. The fruits borne by this plant is called Samara, which ripen by early fall.
Crabapple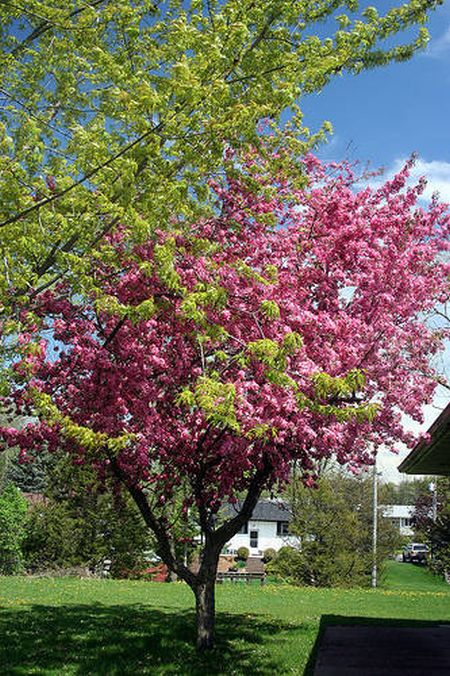 In case you have a small landmass in a sunny area, then it is best to go for crabapples. Planting this tree does not need any stringent rules and regulations. Just ensure that the soil is well drained. The beauty of this tree is in its white to red flowers. They have a decorative appeal. The fruits are brightly colored. Flowering and fruit bearing phase keeps on altering year after year. Pruning is essential before the early spring, or else you will see numerous sucker shoots growing all over the tree.
Eastern redbud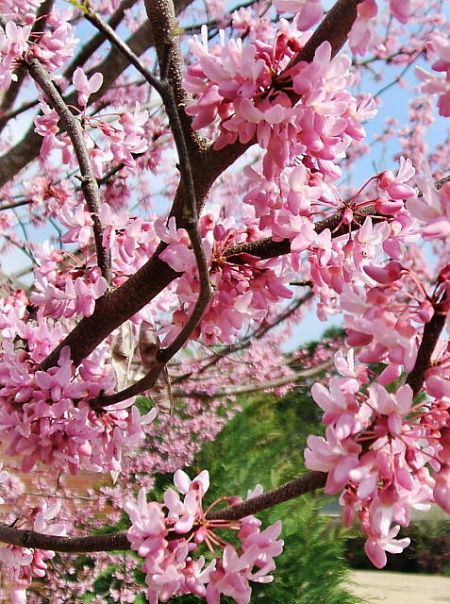 This moderate to rapid grower is sure to win your heart with its shimmery leaves. The leaves change colors with the passing season. The blossoms are equally fascinating. The leaves are either red or purple in color when they are tender. But they change to dark purple or green as summer approaches. Before the arrival of the new leaves, the tree gets covered with cluster of flowers, which are either purple or pink in color. Fruits, which resemble flattened and dry legumes, start appearing in the late summer. As it forms a large shrub, so pruning is a must.
Flowering dogwood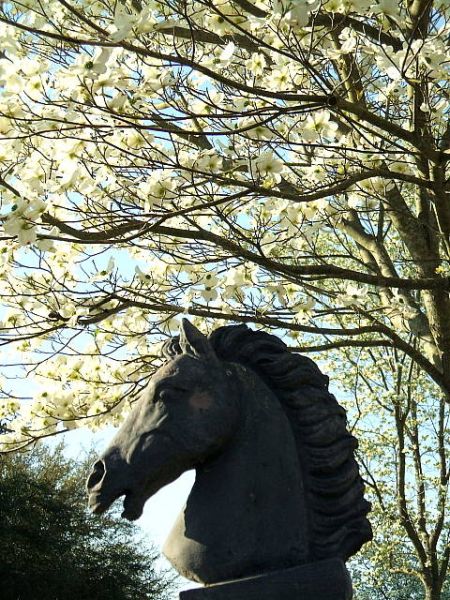 This tree and its beautiful blooms will make your small land area look heavenly. Parallel to its maximum height of 20 to 30 feet, it spreads all over the ground covering a similar area. So in case you wish so, you can always trim the tree into a single trunk with multiple branches, instead of making it multi-trunked. By the time it is April, your small landscape will get a divine makeover by virtue of its white blooms.
Golden rain tree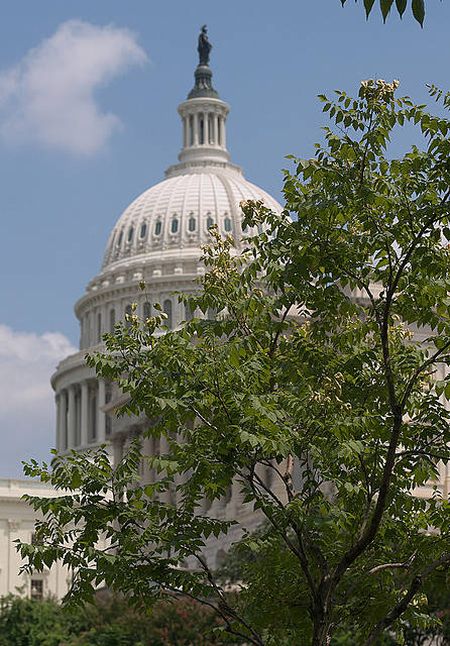 This tree is the native of tropical Northern America. It features weak wooded trunk. But there is nothing to worry about as it possesses excellent resistance to pests in spite of its feeble trunk. It is excellent adaptability to any sort of soil and climatic conditions. So, you never need to worry about its soil requirements, climatic needs or watering. The seed pods that this tree bears are interesting to look at. They resemble Chinese lanterns and you will see them mostly in the fall. Bright yellow flowers will also be visible in the month of May.
Hedge Maple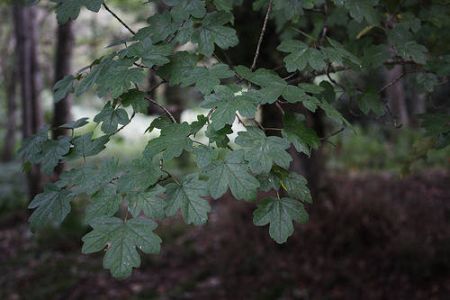 Your winter garden will get a breathtaking makeover if you plant hedge maples. This tree is marked by slender bough and low height, profuse branching. Although slow growing in nature, a matured tree grows up to 30 feet in height. You can always trim the lower branches so that the space beneath remains clear. The flowers are yellowish green in tone and occur as upright clusters. Early spring is the blossoming time of this tree. Fruits appear in the form of double samaras. They have wing like features and a height of 1 to 1 ½ "each. At the initial stage, they are green or red. But as they ripen, the color changes to light brown
Japanese magnolia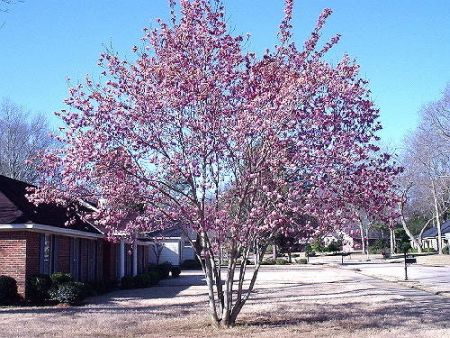 This tree is perennially beautiful, whether it is summer or winter. It can grow up to 35 feet in an open space and under direct sunlight. It is deciduous in nature and drops leaves in the fall. Winters are marked by profuse branching at the trunk. If you live in cold climate, then you can enjoy flowering of this tree right from late winter to mid spring. The striking colors of the flowers add spark to a landmass.
Southern Hawthorn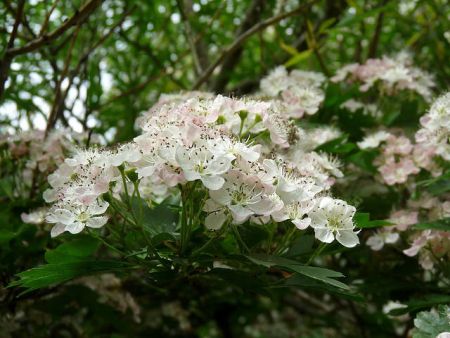 This flowering tree is indigenous to North America. It is popularly chosen for creating screen and making the boundary of a small landscape. The changing color of the deciduous leaves accounts for its beauty. So, before they ultimately fall off in the fall, you will see an array of colors like bronze, red and gold. The handsome bark is also a treat for the eyes. The silver gray bark unwraps during winters to reveal an orange colored bark inside it. In the peak winter, the tree looses all its leaves. It becomes all the more beautiful as white blooms are followed by orangish red fruits.
Allegheny Seviceberry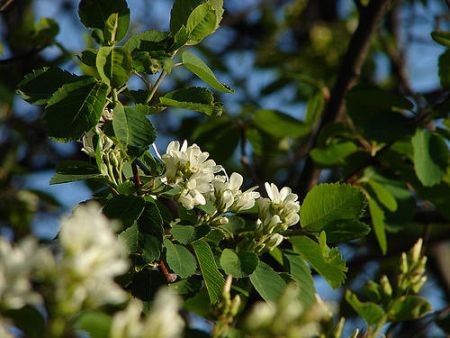 It is an understory tree and grows best in full or partial shade. The profusely growing branches create a dense shrub. The splendor of this tree is in its flowers, which are white and appear as drooping clusters. The purplish black berries are quite tempting to look at. But we are sure you will never be able to compete with the birds and ultimately eat them. It has a rapid growth rate. But unfortunately, the tree is short lived.