When it comes to home aesthetics, the first thing that may come to mind is keeping your interior design fresh and chic. However, what you should also focus on, if you wish to increase the curb appeal of your property, is the way your outdoor area looks like as well. Home exterior matters in terms of style, and if you haven't paid attention to this department for quite some time now, you should consider pursuing a few projects. What can you do exactly to transform your home's exterior? What are the projects worth looking into? Here are some ideas you can go over, which will provide you with great results:
A repainting job – choose the right finish

For a visible change in your exterior's aesthetics, you can go for a repainting job, this being the type of project that can offer you the boost you are trying to achieve. Repainting might seem like a hassle initially, but the effort put in will be worth it once you get a glimpse of the results. While choosing a more daring and vibrant colour tone for your exterior painting, make sure to decide on something that will complement the rest of the outdoor area harmoniously. One of the things you will need to think through is the finish you want to implement. Besides the traditional paint, perhaps adding some extra materials to the project might be something that interests you. Composite cladding, brick slips or laminate cladding are materials that can be used on a house's exterior, each coming with its own set of advantages and having a great role in a visual upgrade. Look online for inspiration and discover the options that would go best with your personal taste and style preferences. Resort to an experienced contractor, and your home will look entirely different after the completion of this remodelling task.
You can't go wrong with the classic home signs and numbers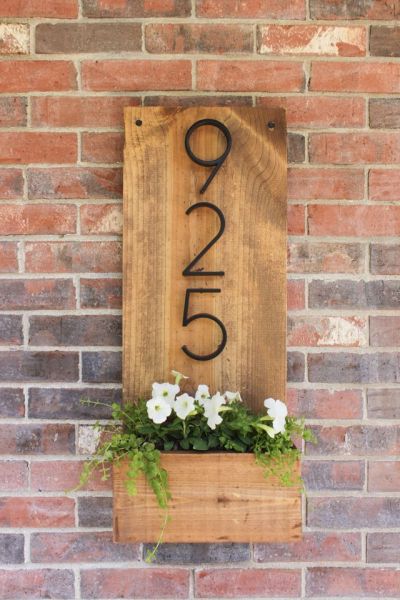 One easy way you can make your property appear more stylish and aesthetically pleasing for anyone that walks by is by installing an entry sign. Home signs give that touch of class and authenticity your property might currently need. This is an affordable yet effective idea. Once you visit a few online shops that give you the chance to customize your exterior house sign according to your taste and preferences, you will be surprised with the large variety of options available. You can let your creativity run freely and design a sign that goes well with the design of your exterior and that will actually stand out. Whether you go for classic fonts or you decide on a more modern approach and material, it's entirely up to you to choose the specific design and dimensions of the sign. With this element placed on your gateor entry door, you will be bringing a new vibe to the table. Boosting exterior aesthetics can be as easy as that.
Landscaping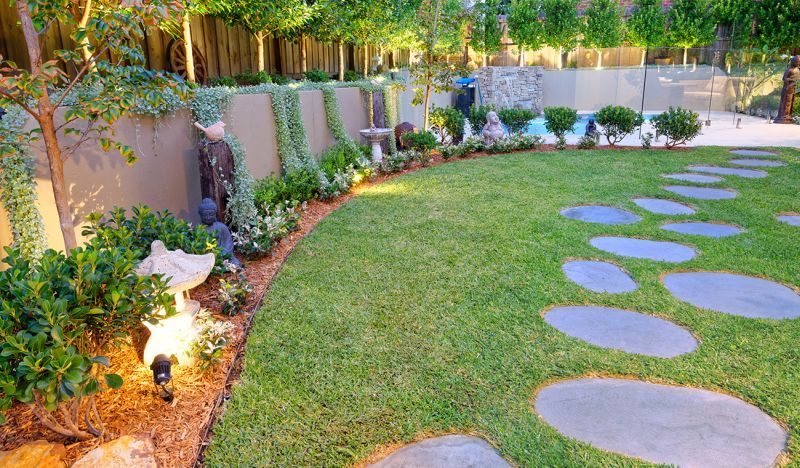 The way your outdoor setting/lawn looks like can have a great impact on your entire exterior aesthetics, and if you haven't exactly been considerate of your landscaping choices, now it's the time to do something about it. A few improvements in this department will matter more than you think, beautifying the premises of your property completely. Adding more greenery elements if you don't have enough, incorporating flower bed areas, keeping the grass perfectly trimmed and even inserting outdoor lighting fixtures are all ideas worth your attention. Even doing as little as placing potted plants at your front door or paving the entry path with decorative rocks can give your front yard new vibes and boost your outdoor curb appeal. If you can afford to invest a bit more money however, for the most satisfying results, consider collaborating with a landscaper. A professional will take a dull outdoor setting and transform it into a piece of art. Your yard will look picture perfect with the right landscaping project.
Change your entrance door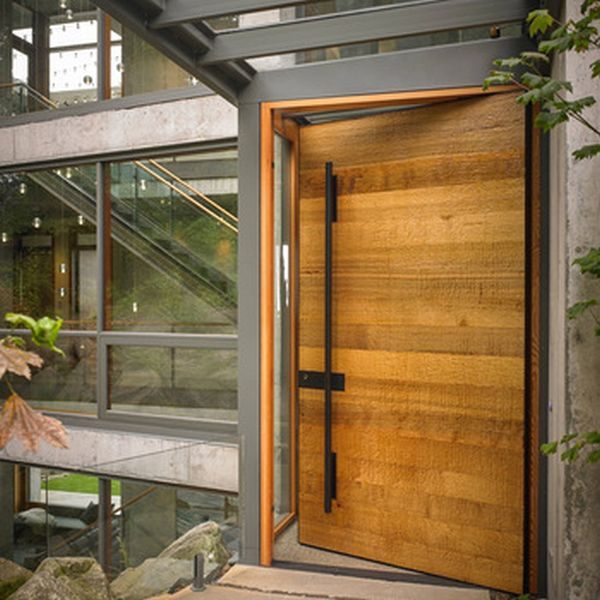 What may be currently holding down your exterior aesthetics is an old, rusty and outdated door. If you haven't replaced this element in a long time, or perhaps never since moving in, you should start thinking about the possibility. Nowadays, the market has to offer such a beautiful selection of designs that it will be quite easy to come across a model that blends in perfectly with the rest of your exterior décor. A door that is made out of a high quality material, has a modern and highly functional design and comes in an appealing colour tone will provide you with the desire visual upgrade. This is an easy and rather affordable option that works great.
Outdoor furnishing

If you are lucky enough to have a spacious outdoor area at your disposal you should start making the most of it and actually use the available space in functional ways. You can put together an outdoor lounge corner that will give you access to a relaxing leisure spot – this will not only add functionality to the area, but will also influence its aesthetics. Look online for outdoor furniture, and decide on a few elements that you like and think would fit into your outdoor décor. Items such as porch benches and chairs, an outdoor sofa or even a hammock, can easily be fitted into the outdoor area of your property.  And a few extra whimsical décor touches will go a long way, so use your imagination and creativity.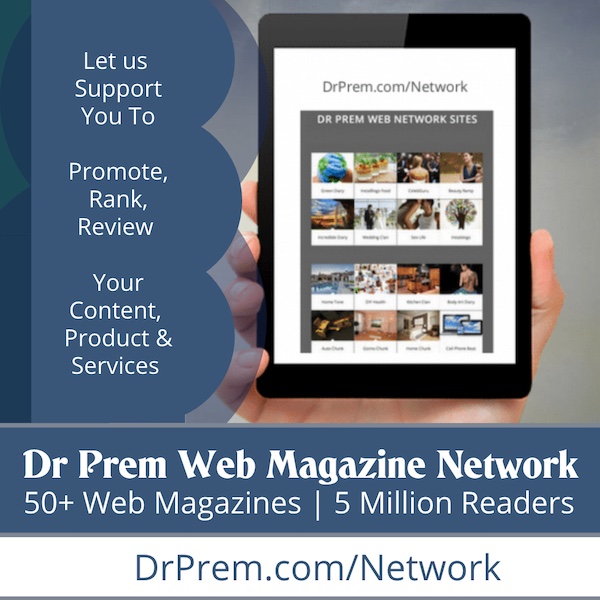 One mistake many homeowners make is focusing too much on the interiors of their home and neglecting exterior aesthetics entirely. Perhaps it's time to make a long awaited change in the way your outdoor and exterior look like as well, and among all the projects you can pursue, the suggestions mentioned in this article should be considered first. These ideas will give you the chance to give fresh vibes to your property, increase its curb appeal and perhaps even add to its general value. Look them over and go for the options you think would work best for you.
Article Submitted By Community Writer