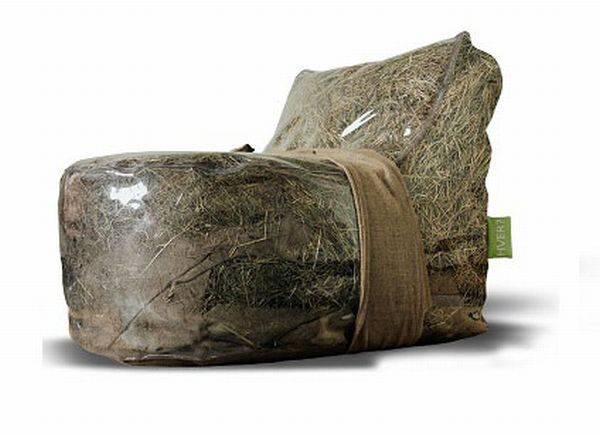 The Hey* is the brainchild of a creative Italian designer Fabio del Percio whose designs are very 'green' and show his sensitivity towards the environment. He specializes in creating furniture with soft, best quality and sweet-smelling hay stuffing – and the Hey* armchair is one of such creations. Hey* actually means 'hay' in Icelandic and Fabio has a deep connection with Iceland and a keen eye for merging natural materials with tradition.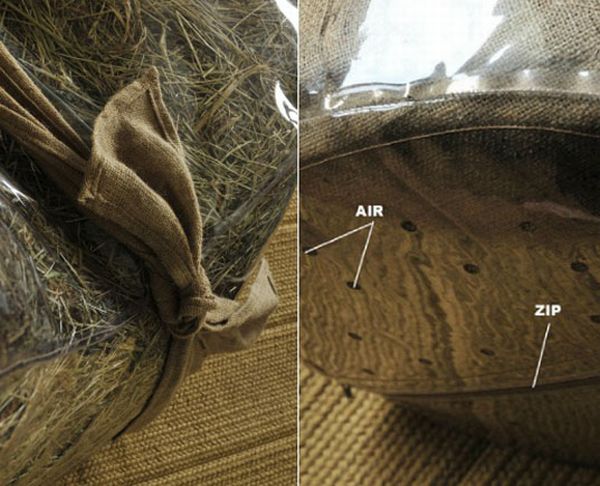 The Hey* armchair was first showcased this year at the Fuorisalone in Milan. The initial apprehension of some would be the durability of the product as it is purely made out of soft yet strong transparent PVC material that encases natural hay that is lined with a natural jute fabric. The transparent cover can be removed with the help of a zipper that is concealed at the bottom. The bottom of the Hey* chair has holes that allow the fresh sweet-smelled sent of Icelandic hay to diffuse across the room.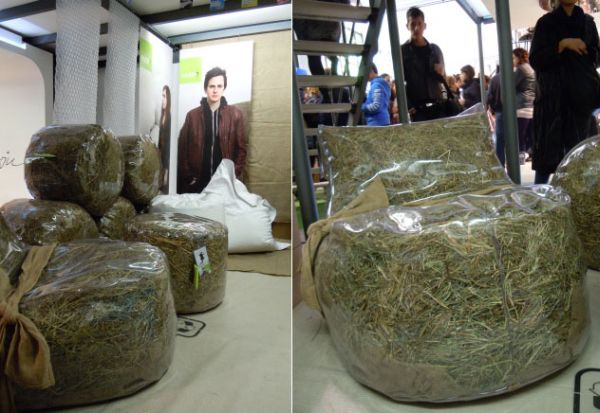 The Hey* chair is available in three shapes – as an armchair, as a pouf and as a chair. It is the best buy for any person who wants to add a bit of nature to their living room and to experience it closely.
Via: Inhabitat