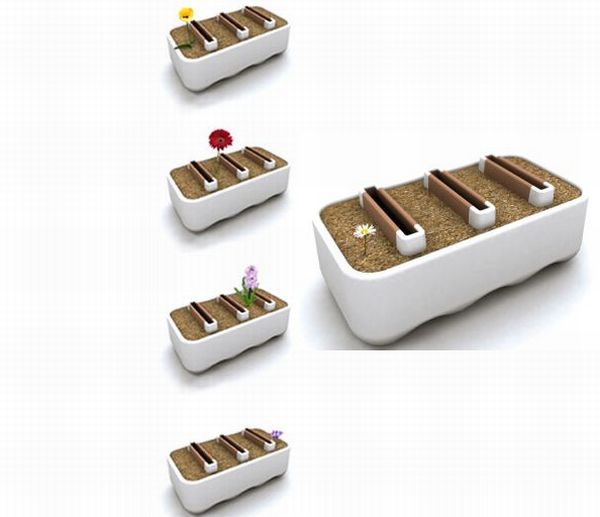 Anyone who is fond of plants will know how sad the sight of out-of-bloom plants is and how much effort it takes to bring flower pots with flora from the current season to the front of the view where they can delight the beholder. Most of us are too lazy to devote that kind of time to our plant friends but the Tratturo Seasonal Clock by Lorenzo Palmeri may just be the solution to our seasonal gardening woes.
The planter is basically a multiple plant potter with separate areas that can be used to grow plants that bloom in different seasons. The ceramic vase allows water to filter through into the ground gradually, keeping the plants in it healthy and hydrated. Each type of plant is grown in different areas separated by the chimneys so your planter always stays in bloom with flowers of one season or the other and you don't have to rotate planters or store them in the garden shed when not in season.
A fascinating idea for people who just don't have the time to fuss with changing potters every few months, the Tratturo seasonal clock is also a great way to keep track of changing seasons, the old fashioned way!
Via: Lorenzo Palmeri