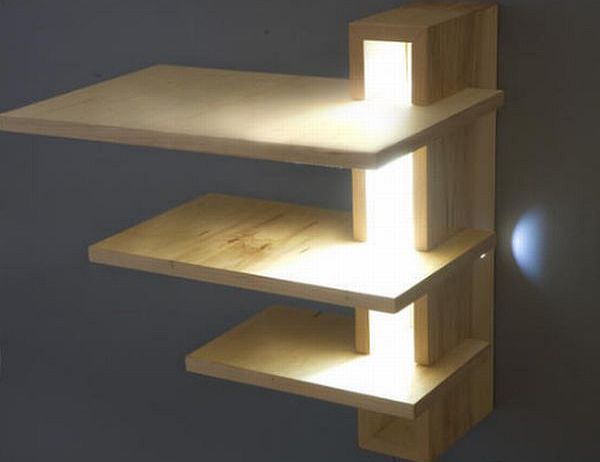 Bedtime reading is one of the best habits a person adopts. Its probably naturally inculcated in most of the readers. A good book makes a great sleep time companion, makes you patient, relaxes you and makes you keep swimming in the pool of knowledge without even making you realize it! Fiction or real stories, regardless of what you read, apart from things like reading while you travel, reading very small letters like from your phone, or reading a lot, there isn't any harm that this habit might do to you!
An avid reader never goes to bed without a book! And hence, the furniture for your best friends have to be exclusively designed and kept at a special place, position at your bedside. While book cases or side tables that are used for the same purpose are usually of two types- the open ones and the door-ed ones, this one's the former but a very different design than you can imagine. You will really want to check this out Its the Tryptich by Art Viger. This book case allows you to do so much! The designer has not just kept book in mind while making it but a lot more like laptops, mobile phones, chargers, water and anything that will be handy. If you like a contemporary look, this piece will be apt. Moreover, it will go along with any color of wooden furniture of your room although this one is of a lighter shade. You can also place a table lamp on this furniture piece so that you don't have to switch on all the lights that disturb others. The three horizontal shelves look great together. the smallest being at the bottom and increases as you go up The top has a lot of place to keep taller things like maybe a flower vase. the next two can be used for a few smaller things, like books of course. The best part is, its got lights from inside of it!
The Tryptich can be attached to a wall, mostly in a corner so that it doesn't come in your way. Plus, corners are always great for bookshelves and reading habits and this case isn't long so will take much lesser space than any other normal book case or a side unit does. Introduce this beautiful thing into your room and here you are with your own little, smart corner of personal use!