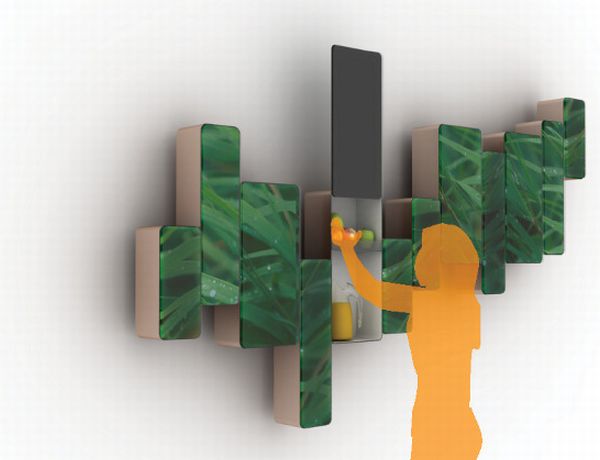 The typical box-shape of a refrigerator could soon become history. With new technology, comes new crafting concepts and designers are leaving no stone unturned to make eye-catching products. Jason Luk has come up with a refrigerator named the Wave Food Storage Unit that will solve multiple purposes.
The concept is a series of different sized containers that can be wedged on a wall. As the concept's name suggests, they will be placed in a wavy pattern as per the user's convenience. The futuristic product will store, refrigerate and also freeze food. It will not consume much space and will ingeniously organize all the perishable items in a neat manner. The all-in-one storage system will robotically scan and make a note of the items in a particular container.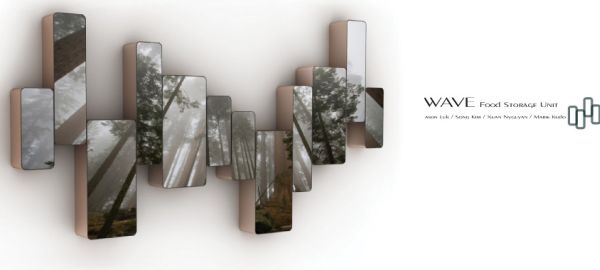 It has been endowed with a smart, touch screen façade that is transparent. This will allow the user to select stuff without even opening a box, which will save both time and energy. The best part of course being that one can easily modify the display on individual screens for hassle-free usage. The smart storage system will also notify you about the products nearing expiry date and gives constant reminders about left-over food. After studying the available ingredients, it will also suggest recipes that will fetch unending praises. The Wave Food Storage Unit will thus definitely make the coming times more sorted.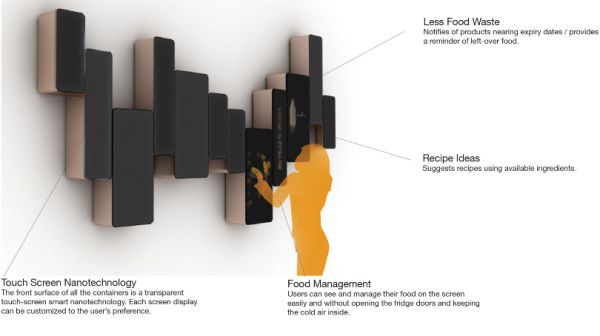 Via CargoCollective