Did you ever think that your old door could also receive a new life? If not, then think about converting it into something useful. While you may come up with several ideas, we can offer a highly practical option you would love. You may actually start liking your rough door after doing a little work on it. You can make good use of your door lying redundant in your basement for a long time. The idea is to convert it into a furnished coffee table that would give a stylish and unique look to your living room.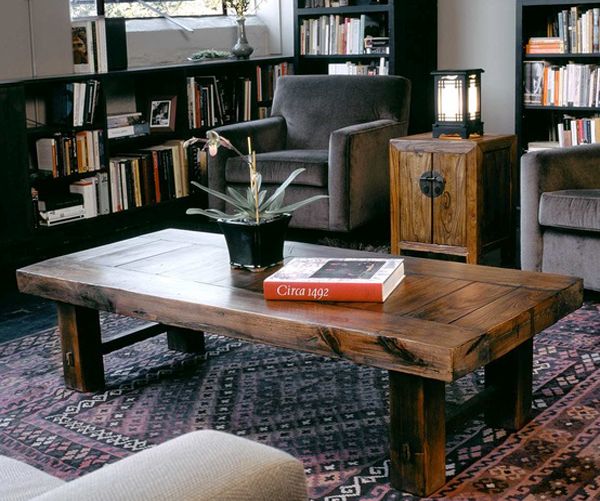 If you are not able to visualize this door-made coffee table now, then do not worry. Here is a description of how you can actually convert your old door into a modern table. After understanding the procedure mentioned below, you would also be able to make one of your own. Let us first check the materials required to convert your old door into a coffee table.
Tools and Materials:
You will require a drill, circular saw, shop vacuum, tape measure, glass top, dark wax, sandpaper, mask, gloves, rags and four L-brackets.
Procedure:
Here is the actual stepwise procedure to help you create convert your old door into a modern coffee table.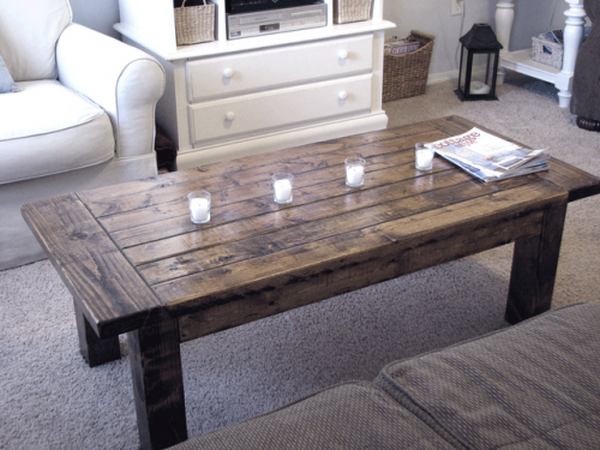 Step 1: You will have to create the base first. Thus, it is essential to find the right pieces according to the measurements of your door. You may find such pieces in salvage yards or at shops that keep second-hand stuff. Collect your pieces and make the base in a way that your door would have a 2-inch overhang on all sides. Once you have the right base ready, you may paint and refinish it.
Step 2: Now, you should work on your old door by cleaning it. You should sand the door using sandpaper in order to remove all dust, dirt and loose paint. This is the way you should prepare your old door to be used as a table.
Step 3: After your door is ready to be worked upon, you should cut it to the desired size in order to fit it well on the base. Make sure that your measurements are precise. Use a tape measure for this purpose. You may make your marks and then cut the door using a circular saw.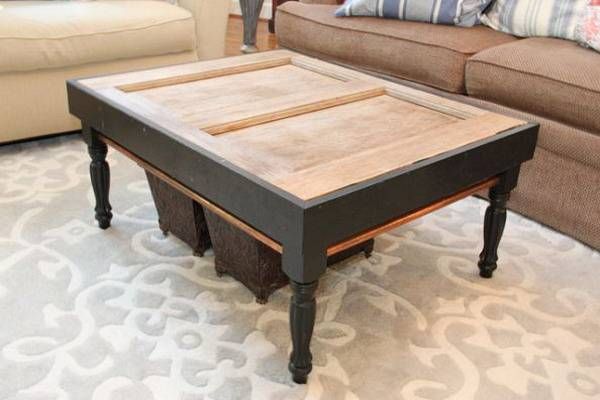 Step 4: After you cut the door to size, finish it by spreading dark wax on it. Carefully work on the edges, especially the one that you have already cut. Now, make the waxed surface even and do another coat.
Step 5: It is time now to fix your door to the base. On a soft cloth, place your door facing down. Now, evenly place the frame on the back of the door in the center. On all four corners, you can fix the base using L-brackets. Make sure you paint the L-brackets to match the color of your base.
Step 6: The final step is to fix the tempered glass top on the top of your door after ensuring that the measurements are correct. This makes your stylish door coffee table ready.
Summary:
If you do not know what to do with your old door, then creating your own coffee table using this door could be a nice idea. This can give you a cool piece of furniture for your living room.