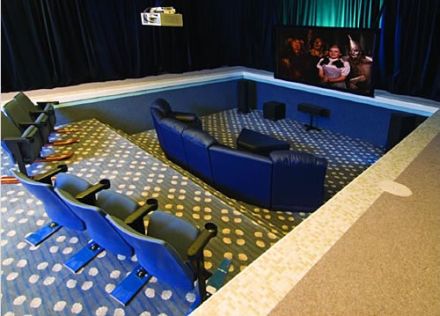 If you are bored off that indoor pool of yours (which is quite impossible) and are eyeing on a chic home theatre system, then we have got an idea for you. You can now convert your pool into a lavish stadium style home theater.
Yes…don't you agree when we say that sloped floor of the pool is great for that stadium like seating? The Marantz projector mounted on the ceiling are one of the cool equipments used to adorn this one, while a 106-inch Draper screen and six comfortable seats are laid to welcome your guests.
All in all it comes out be a awesome experience to catch some of your favorite movies in the comforts of your lavish home theatre.
Via: Gizmodo