Kitchen is the hub of the home and a place where we cook food with love. It is a place where a family entertains their guests and eats family meals. Like homes and rooms, people are transforming their old kitchens into luxury kitchens where they can feel the luxury while having their meal. It might be very expensive to renovate your kitchen but following tips will help you to design the kitchen in an inexpensive way.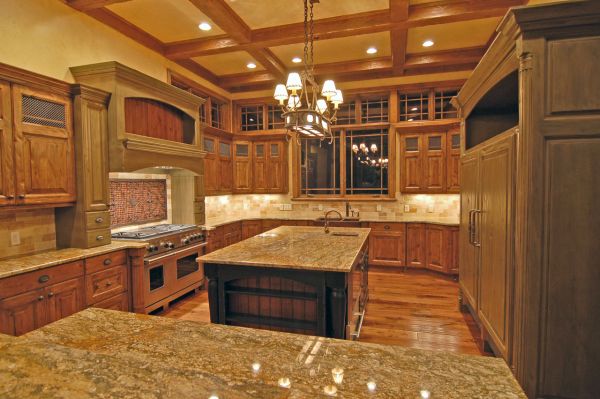 Counter tops
Counter tops are the main part of any kitchen and it has to be perfect. These days, granite countertops are in trend but it costs very high. Instead of granite countertops, you can go for shells as they look like granite countertops. This costs very low because these sheets can be fixed on any old countertops. These sheets look like granite and it gives a classy look to your kitchen.
Tiles
Tiles will make the appearance different as it adds additional beauty to the floor. However, you have to spend allot on tiles. Instead of using marble tiles, you can use ceramic tiles, as these are handmade and cheap than marble tiles, which can save you money. If you like wooden flooring, then you can also use laminated wood flooring. It is a perfect choice as hardwood flooring is very expensive and has huge maintenance and care. Laminated wood varieties are durable and do not get scratched.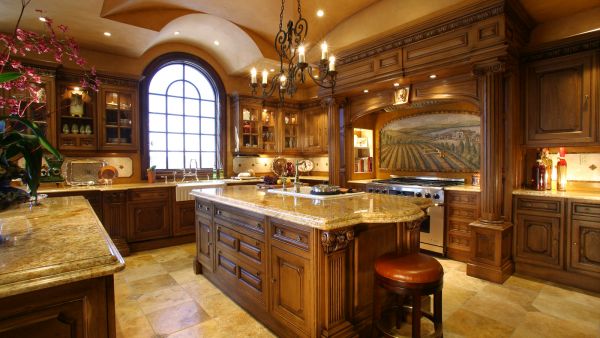 Wooden work
In order to renovate wooden shelves and counters, you can polish them or can reface them, for replacing them would cost high. In this way, you can make the use of old wooden counters rather than using the new one. You either can use them in the same way or can remodel them in new design.
Cheap material
It is not necessary to use only quality and expensive material to renovate the kitchen as you can go for simple and cheap material. Here, cheap does not mean low quality, it means the low cost. Low priced material can give your kitchen a unique and desired look.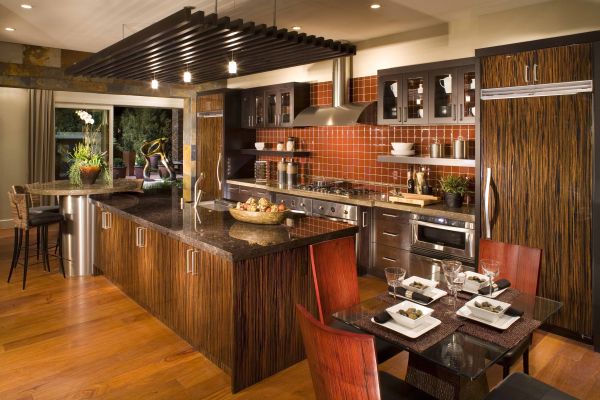 Appliances
It is important to select durable and quality appliances at low prices. For this, you can for metallic and stainless steel appliances, which will give a classy and metallic look to the kitchen. Moreover, you can go for steel shelves to keep stainless steel utensils, pans, and pots.
Lighting
Lighting is another important thing that can make your kitchen to look perfect. You need to make sure that the light fixtures you are selecting should go with the interior and match the color of the walls. Lights add additional features to the surroundings and light effects give it a bright look and help enhance the overall beauty of the kitchen. The size and shape of the lights should go with the size and type of the ceiling and its usage. It is better to go for small lights or for another one.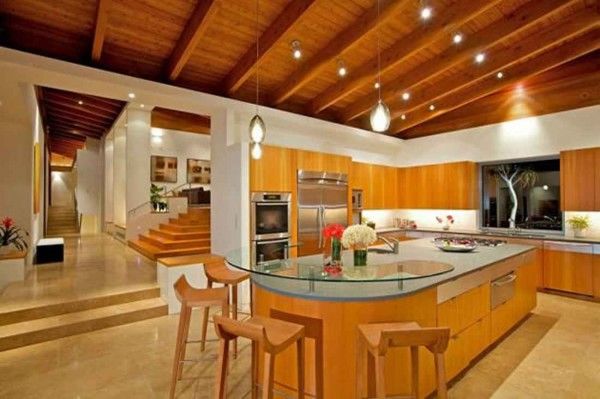 Natural
You can give a simple and natural look to interior of the kitchen. For this, you can choose colors like brown and grey as these colors give a natural look to the kitchen. Simple and sober interiors also can make the kitchen to look unique and classy.
Paint
If you want to change the looks of your kitchen without spending more, than painting is the best option. You can apply different shades on the walls and wooden cabinets or can polish them. Moreover, you can add light shades and can draw different patterns on the walls and chalkboard of the kitchen. This will help to give a different look to the kitchen without spending much.
Summary
Kitchen is the heart of the house, as it is the place where family eats together. These points can help you to renovate your kitchen without spending much.