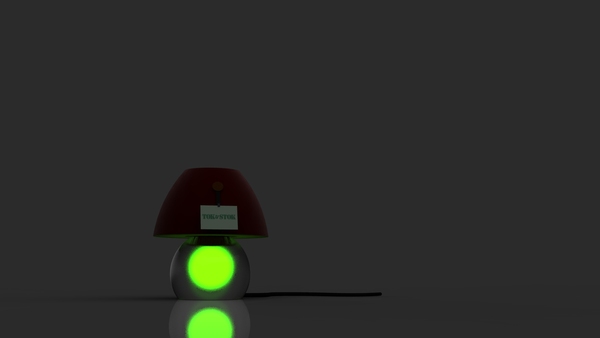 The 'Upsidedown' Lamp by Rafael Wolf Conforto is a great lighting product that brightens your surrounding in a rather unconventional way. Designed for a contest, this lamp was designed in a reverse manner, the lamp actually illuminates from the bottom rather than from the top.
The design is quite simplistic that follows the base and the lamp shade, however, it defers from the classic form and defies the Bauhaus' school of thought wherein any object should be built from top to the bottom and should follow a certain symmetry. Rafael's Upsidedown Lamp is exactly the opposite as you would see it in a different way which is still very aesthetic.
One thing that is very different and striking about this lamp is that the velvet lampshade can also work as a soft board for sticking on pictures with the help of velcro clips, something that is really very innovative. Furthermore, the bottom base of the lamp is made out of frosted glass and has a RGB light bulb that keeps changing color and adds that additional appeal to the lamp!
Via: Behance