Who doesn't love lush green spaces? Living in a concrete jungle literally makes it impossible to own one because of the absence of free space. Squeezing everything into a small apartment is nothing less than a task; leave behind finding enough space for plants. Promising to bring some green happiness in your life is Urbio, which comprises of planters and plates that can be easily wedged on the walls.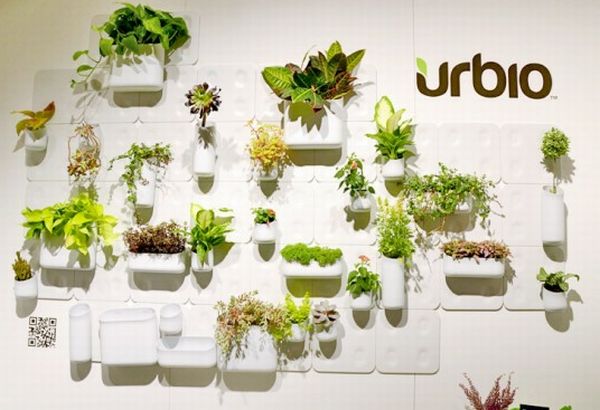 Walls are never exploited well and just become an empty canvas to hang painting and pictures. But, this indoor vertical garden will make sure you use your plain walls to the fullest as you get company in the form of your favorite plants, herbs and flowers that too inside the comfort of your home. Urbio system has wall tiles and planter bins fashioned out of polypropylene, which are kept in place with the help of neodymium magnets. The wall plates, made from eco-plastic, are modular in nature and can be rearranged whenever you get bored of their positioning.
The best part being, you can pick as many pots as you want and mount them on the wall of your room, living room, kitchen and even bathroom if you need some fresh air there. Urbio comes smothered with modern lines and is perfect for homes with a contemporary decor. This pocket friendly way of creating a garden right inside your abode will be a perfect way to add your favorite plants even if there is not enough space for a landscaped garden. The versatile system is all you need to swap those dull walls into a vivacious green space.
Via: Kickstarter/ Gizmodo