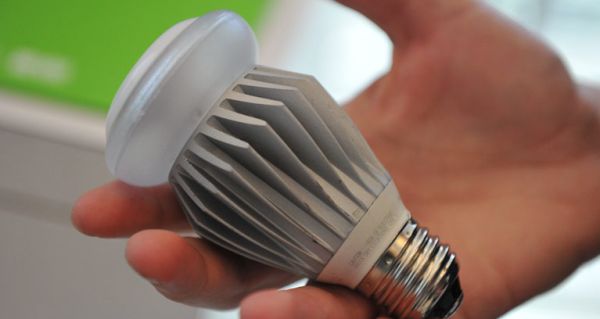 With the advent of wireless technology, we can now use Android phones as remote controls pretty much anything PC or electronic related, to control things ranging from our television to our music playlist. But haven't you ever wished you could do more? Yeah, stupid question. Anyhow, the Lighting Sciences group, in association with Google, is designing light bulbs that you can control with your Android phone!

So, how would light bulbs be able to interact with your phone? Well, the manufacturers have integrated a wireless protocol for control purposes, although it's a new mesh protocol, and doesn't use standard WiFi or ZigBee. Just the new protocol in itself is a big deal, because it could well become a standard for controlling several household appliances like heating systems, washing machines, refrigerators, etc.
This technology could also be used for cool effects while gaming, and possibly while watching movies. A live demo showed a videogame being played with the lights flickering as bullets were fired. We think that's pretty awesome. Just as long as the bulb doesn't short circuit in the purpose. These Android compatible light bulbs by Lighting Sciences could well be available to the public by the end of this year.