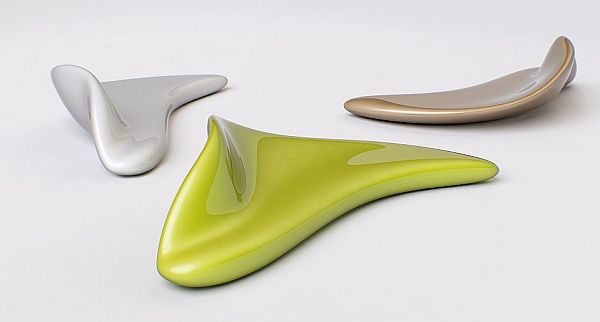 Architecture and design have come a long way in meeting with people's varied tastes and desires. Furniture especially have come a long way from the archaic, uncomfortable wooden ones to the modern, eccentric designs that people favor nowadays. Newer designs come out everyday with each design vying for the most wanted or favored one. The focus today, however is less on uniformity and more on uniqueness. In this regard, a number of designers have therefore created visually attractive furniture designs that let people stand out amongst their peers.
Nuvist has now come out with Vesna, the lounge sofa, that is designed for aesthetics and comfort. Vesna claims to be the irresistible sofa that can capture your sense of luxury and comfort. The basic design of the sofa is curvy and bendy and has been designed to make it the ultimate getaway for relaxation. The form is very modern and stylish in addition to being very curvy and flexuous.
The best part about the sofa is its aesthetics. It has a catchy design and simply invites the onlooker to take a comfortable seat. This modern furniture is designed for a person to experience pleasure, enjoy the comfort and the ultimate relaxation of a good piece of furniture at home. The sofa looks very appealing to the eye and has a number of attractive colors and shapes.
The design, though created with uniqueness in mind, has ensured that it can look attractive in different kinds of places. Verna therefore, can be used in various places like living rooms, offices, exhibitions, airports, hotels, lounges and even informal lunch rooms. Verna however, is not designed only for the indoors but also for outdoors. It looks at place in beaches, terraces and other open spaces.
Verna is made up of both latest high end technological materials, as well as the classic ones like velvet and leather. Vesna, in short, is meant for that snug fit for the comfort lover.
Via: Nuvist