Washing dirty utensils is one of the most time consuming and exhausting works that every person who enjoys home cooked food has to undertake in the kitchen. Providing a solution, modern dishwashers are a great way to save your time, effort as well as energy required for doing the dishes. Dishwashers are the great investments for modern homes, as they help you keep your dishes clean and hygienic and thus, ensure good health and wellbeing of your family.
Available in different sizes for both big and small kitchens, dishwashers also help you go green, as they require less water and energy, if compared to hand washing utensils under flowing water. Additionally, modern dishwashers go well with contemporary kitchen designs to enhance the overall décor of your home. Allowing the users clean delicate utensils gently, dishwashers can be a good step towards maintaining hygiene in the kitchen. Here we have a list of trendy dishwashers that can go with any type of kitchen décor.
Built-in dishwasher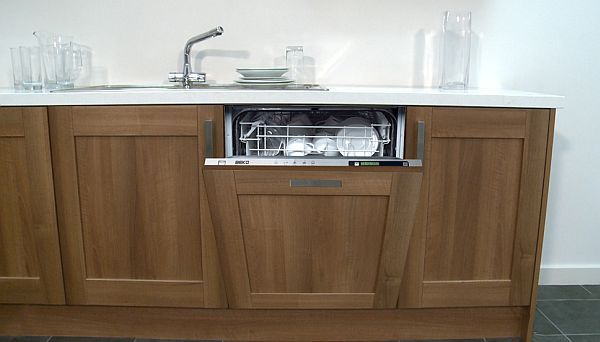 Washing utensils with hands can be little tough and time consuming too and a built-in dishwasher is a perfect solution for this. The average dishwasher utilizes about six gallons of water, energy, and less time. This seems so tricky but it is as simple as washing clothes in a washing machine. Built-in dishwashers are perfect solution for small kitchens as they do not hog space. Many dishwashers also featured with water heater and water storage so that you can wash utensils in case of no running water. You can wash utensils in small segments as it includes different cabinets for all shape and size of utensils.
Counter top dishwasher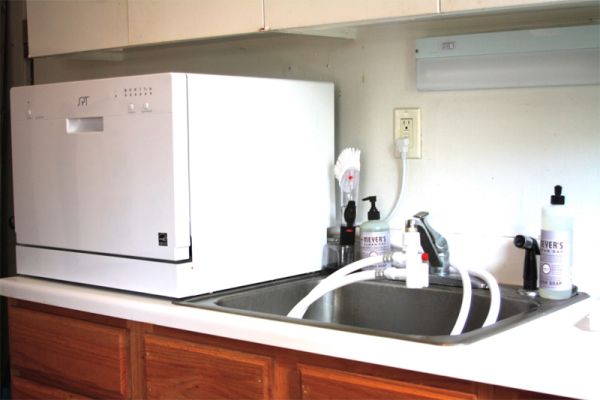 Countertop dishwashers are perfect for today's trendy and modern kitchens. You can place it on the countertop and can use it according to your choice. Countertop dishwasher is comparatively easy to maintain and wash. Many consumers commonly prefer this type of dishwasher as it is very economical and practical. It consumes little energy and helps you to cut down your electricity bill. This type of dishwasher is very space effective because it can fit easily in standard cabinetry and counter tops.
Stainless steel dishwasher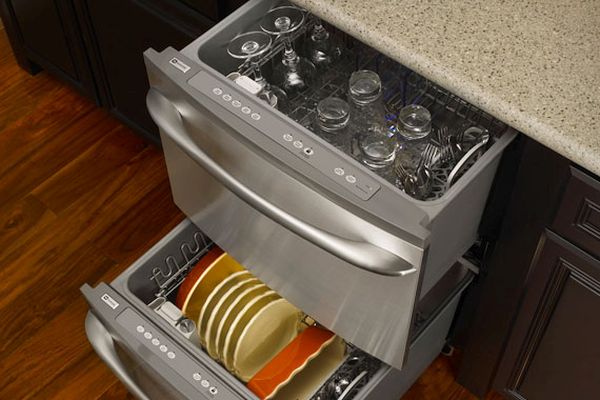 Stainless steel dishwasher is a perfect choice if you have children at your home. The stainless steel bodies both inside and outside prevent it from scratches and other wear and tear. Prestigious brands like LG, Samsung and Danby manufacture dishwashers that are easy to place and help you to save lots of energy, water, and money. In terms of performance, this dishwasher can help you to maintain the hygiene of your utensils.
Large capacity dishwasher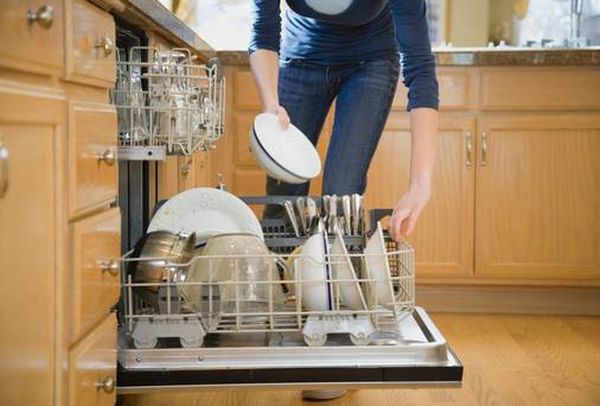 Dishwasher comes in several types and size, which can help you to make your kitchen clean. Several place setting of this type of dishwasher and multiple wash cycle will keep your utensils germ free and clean. Several adjustable racks can help you to wash large quantity of utensils at the same time and at the same place.
Advanced technology made possible for people to use dishwasher according to their choice. Apart from traditional dishwashers, today's dishwashers are featured with latest technology. Time delay feature of trendy dishwashers is very beneficial as you can set time and can operate it whenever you want. You can choose either counter top dishwasher or can go for built-in dishwasher. Small built-in dishwasher is perfect for small sized kitchen.

Dishwasher is a thing that can help you to wash utensils hygienically. Choose a perfect dishwasher from the wide range of dishwashers available in the market.