Carpentry is a fantastic field that thousands of Australians engage in every day. It's a brilliant occupation which allows those who do it to sign off on their work each day with a clear-cut and visible example of the great efforts they've made in the hours prior. But while the job is a great one, carpentry can also come with dangers especially while using carpentry power tools. It's why having the right safety gear is essential, and why now is a great chance to discuss the best work gloves for carpentry which form a key part of the safety gear that should be utilized in this role.
Acknowledging the Many Different Types of Gloves that Exist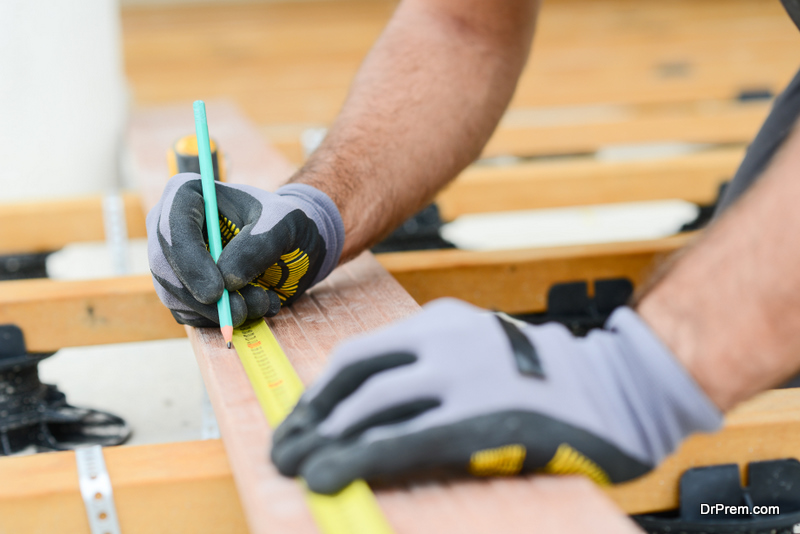 It's a sad fact surrounding safety gear that unfortunately some people wrongfully think safety gear can be easily interchangeable from one type of job to the next. As it so happens, gloves are a very good example of where problems in this area can arise. Just because some gloves are suitable for some purposes – for instance, kitchen gloves that can be used to do the dishes – it does not mean they can also serve as suitable safety gear for another type of task. It's why when it comes to understanding which gloves are best for carpentry, it's crucial to recognize at the outset not all gloves are made equal, and only those specifically suited for carpentry should be chosen in order to help maximize safety while doing carpentry tasks.
The Building Blocks of Great Carpentry Gloves
A key factor that informs which particular set of carpentry gloves may be most suitable for a particular job surrounds the precise nature of the work. This is because as distinct from some other pursuits which have a more consistent set of needs surrounding suitable safety gloves, carpentry tasks can vary considerably. For instance, if working with cutting tools, having cut-resistant gloves will be important. By contrast, if only engaging in staining work and not using any cutting tools, then cut-resistant gloves shouldn't be necessary, and a pair of generalist gloves could provide protection from staining chemicals and be lighter – and thus more flexible to move around in – than a cut-resistant pair. Such gloves are likely to be made with synthetic fibers, and can often be found at a lower price than cut-resistant ones.
The Breathability Factor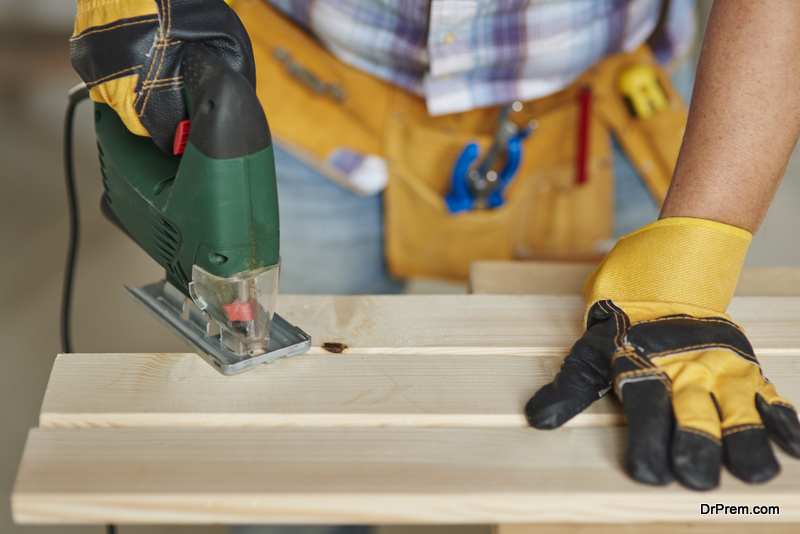 It's also prudent to keep in mind that carpentry can of course involve very tactile work. As a result, the breathability of a pair of work gloves that are chosen can be a critical factor as avoiding a pair that will generate sweat – and thus potentially grow the risk of the gloves slipping or making it harder to grip tools – is very important. Provided they can deliver the same safety benefits, natural materials where available in the gloves will usually be preferable to synthetic materials given the latter can cause more sweat.
Conclusion
The importance of having the right tool for the job is commonly known, and it's similarly applicable to safety gear too. Accordingly, as it concerns carpentry and the safety gear that's required for it, it's critical to see that a pair of safety gloves are chosen that are made of quality materials. You need to ensure that you follow the guidelines of buying workwear safety gear.  Specifically, materials that'll offer suitable protection, and ideally be comfortable to wear while in use. Discovering a terrific set of carpentry safety gloves that meets these two criteria will help ensure the safety surrounding and enjoyment of carpentry activities, is maximized whenever they find use.
Article Submitted By Community Writer