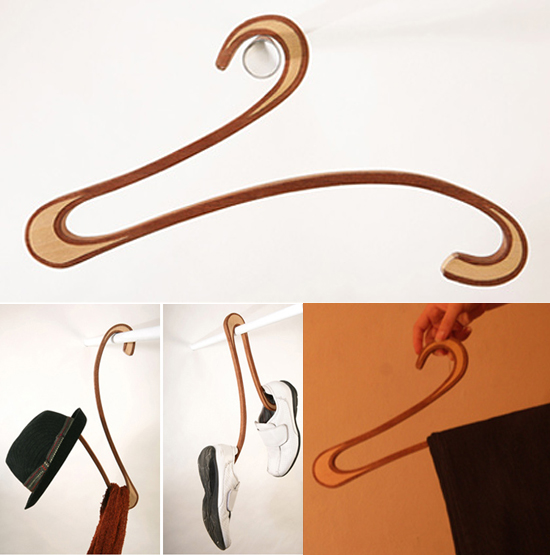 Design Status: The Swan Coat hanger is currently a part of a project undertaken by Asaf Yogev and is not available for sale.
Insight: What impresses me the most is the sleek design that resembles the name it's christened with. It's going to be a firm bang on those outdated hangers.
Usability: So many times I have wondered, why is it that so rarely we see practical usability and a beautiful design going hand in hand? However, the Swan Coat hanger put my speculations to rest. This already molded piece of art can be put to various uses owing to the bends it possess. It can be used to hang your coat, trousers, mufflers, shoes, and stuff. It is a blend of style and adaptability.

About the Designer: Industrial design student Asaf Yogev conceived this design for his project work; undoubtedly, he is a great designer in the making.
Source: Dvice