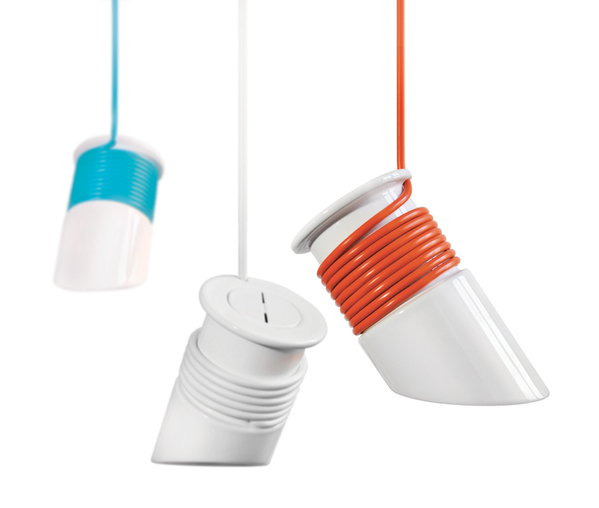 Designer/manufacturer
Kabo-Pydo, Poland
Overview
If you are planning to give your home a unique look without the fuss of changing the whole interior, then here is a unique stuff, Wrappie lamp. This lamp comes with a peerless feature where the lamp's height can be adjusted at your convenience. This lamp received Rosethel Award and Elle Decoration Award in 'In Make Me!' competition in Design Lodz Festival 2011.
What's unique
The height of Wrappie can be adjusted freely because of the long cable wrapped around a ceramic tube. The designer has utilized the materials fully. The multi-functional cable supports the lamp as well as adjusts its height. Moreover, it comes with noble ceramics, which creates an amusing structure around the shade.
High points
Wrappie lamp comes with a feature of adjustable height.
This lamp is appropriate for both contemporary homes and office décor.
The main characteristic of this lamp is the frankness of the materials, which is directly related to its function.