Garden lighting is not just about illuminating your exterior; it is about adding life and warmth to your outdoor areas, such as garden or patio. Garden lighting adds to the style and attraction of any type of outdoor space as well as makes the place a prefect party venue or even to spend some time with your family even after the sunset. There is a plethora of lighting options available in the market that could spruce up your exteriors. Read this article to know about the type and style of garden lighting that best suits your requirements.
Determining the location of the lighting: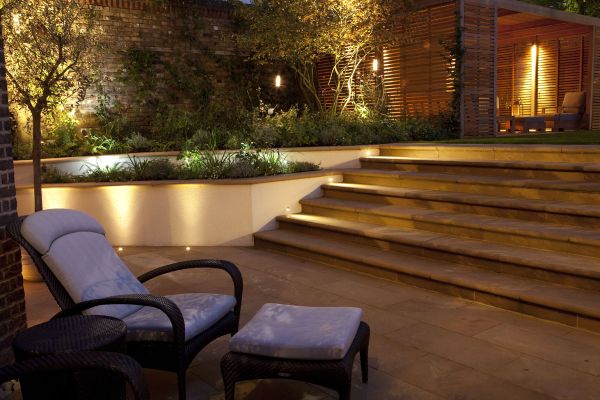 In order to have the best visual effects, the most important thing is the location of your garden lighting. Try to select the location by planning a rough outline of the garden and important spots, such as fountains, statues, trees, etc and decide the position of the lights. You can make use of graph paper and draw using scales. This helps you get the desired effect either for highlighting a party deck or a shrub. You can choose between soft or powerful flashlights or even place the flashlights at various angles for better visual effect.
Types of lighting and their uses: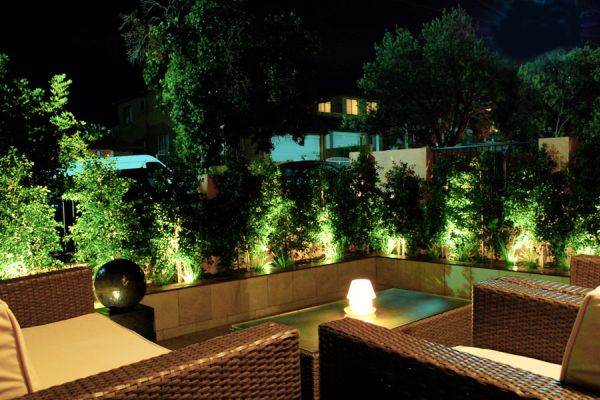 Spot Light: Gives up lighting, down lighting and cross lighting effects. Up lighting effect can be achieved by directing the light from the ground towards the tree, down lighting by hanging the light from a wall or tree bough whereas cross lighting effect is achieved by placing lights to the sides of objects like fountain, trees or garden accessory.
Flood Light: Can create wall washing and grazing effect or can even be wall mounted. Wall washing aims at spreading equal amount of light on a wall to define or enhance it, whereas, grazing effect is achieved by placing lights at acute angle sot the ground.
Mushroom or pagoda Light: This type of light is mounted on one column and produces clear pool of light to brighten up your entrance, deck or terrace or even small plants.
Underwater Light: It is especially used to enhance the appeal of a fountain or other water bearing structures of the garden. It gives a highly attractive shimmery shine to the water bodies.
Bollard Lighting: This type of lighting boasts a sturdy tubular construction and is mainly used for providing outdoor security in driveways and parking zone.
Various Styles of Garden Lighting: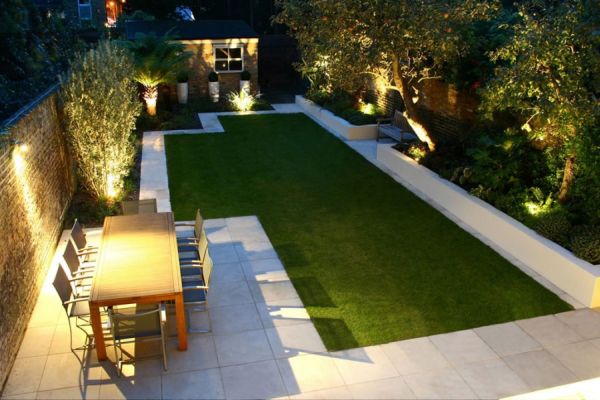 Garden lighting is available in numerous styles from unobtrusive to elaborate depending on whether you want to combine it with your plants and exterior decoration or you want to enhance the style and appeal of the same. Some of the major varieties of garden lighting styles include:
Freestanding lights: These require a large amount of space and come in types such as tall and short post lights. While tall post lights are preferred due to better dispersion of light, short ones are generally used to lighten up pathways and short plants.
Outdoor wall lights: these are perfect choice to highlight various types of garden accessories and can be rotated up to 180 degrees hence can be used to direct light towards a particular location.
Apart from these varieties, there are a number of garden lighting options available online which include glass candleholders, solar lanterns that you can suspend from the branches of trees and stringing lights to cover the entire deck beautifully.
Garden Lighting Installation: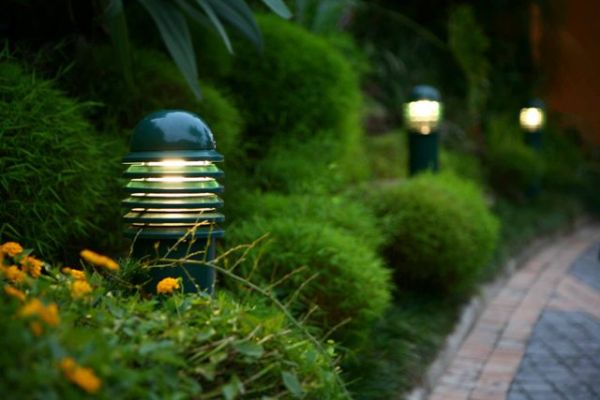 Solar or battery operated garden lights that bear spikes are extremely easy to install whereas you may need the assistance of a professional electrician to install wired lights.
Low voltage lighting is safe and secure for places where there are pets and small children and can be installed with the help of screwdrivers, pliers, drills and wire strippers.
Solar garden lighting is perfect for environment conscious people, are extremely easy to install and require least amount of maintenance.
Summary:
If you follow these aspects of outdoor garden lighting, you will get an idea of the type of garden lighting you should prefer to add beauty and charm to your garden.