Eating meals with your family is the time when all family members gather and enjoy the time together sharing views and memories. Food is the necessity of life and we must appreciate it by eating properly. We always look for unique and beautiful designed dining tables for the elegance and ease they bring to the room. Here are some beautifully designed dining table that definitely win you heart.
Glamorous Eliot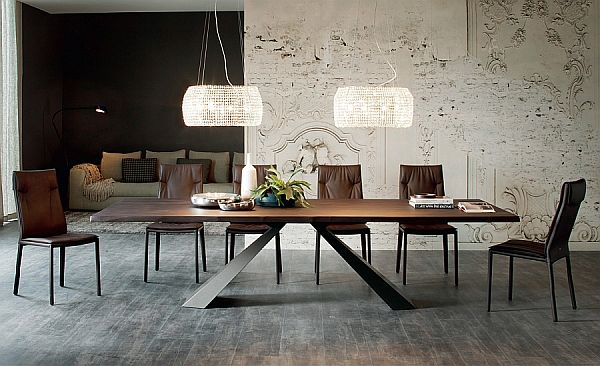 This dining table consists of a round table and the sitting is done in round way in which all members can sit together with not much of distance between the seats and can share their views and gives you an easy way of communication.
Ingenious Valentino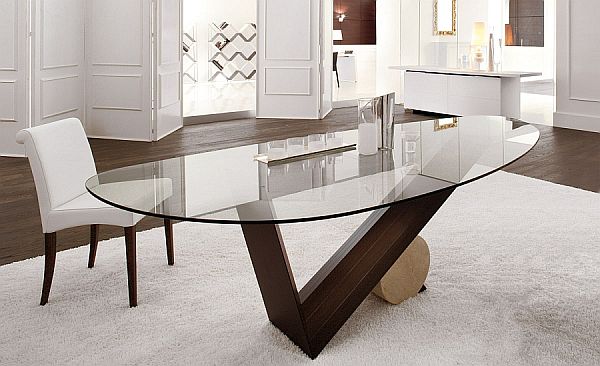 Your dining tables is somewhere linked to tour personality that directly conveys your character without saying a word and the best choice for this is Ingenious Valentino. It consists of a glass table that is transparent. It gives an illusion of a large space giving a crisp effect and adds to the beauty of what you are serving.
Exquisite Zenith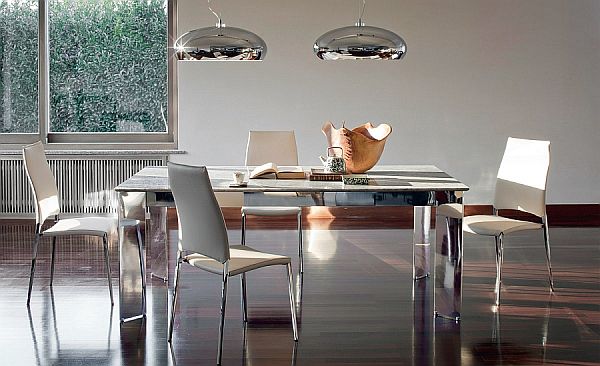 Exquisite Zenith is a dining table having a square shape table that gives a contrasting beauty to your home. Unlike oblong, rectangular even circular tables, it is not typical but that is not because it's impractical. The beauty of dining table is appreciated with a delicate glass that is matched with steel legs square shaped chairs.
7100 Dining Table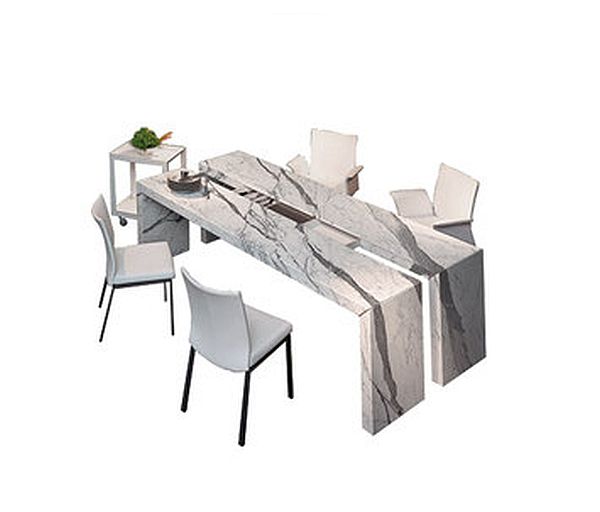 The 7100 dining table is a multipurpose piece of furniture designed by Draenert. This uniquely dining table pulls apart from the center and makes a room for the stroller that can be used to bring the food form the kitchen and provides a versatile are that can accommodate a cutlery box and a chopping board.
Action dining table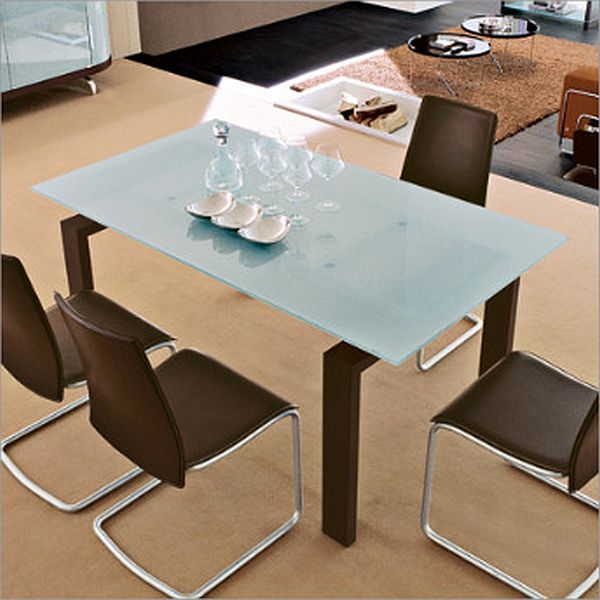 Action dining table has the sitting capacity up to 10 people because of its extendible glass top. The charming design and seating availability makes it an ideal choice. The chairs are made with stainless steel with a leather seat.
3751 Dining table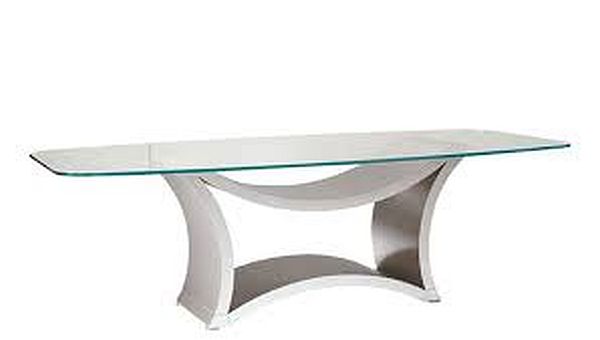 Italian furniture Company Selva has designed 3751 dining table that is based on the modern design and use of quality material. The table consists of a frame and tempered glass top. The underneath section of the table has a beautiful curved stand legs.
Brera dining table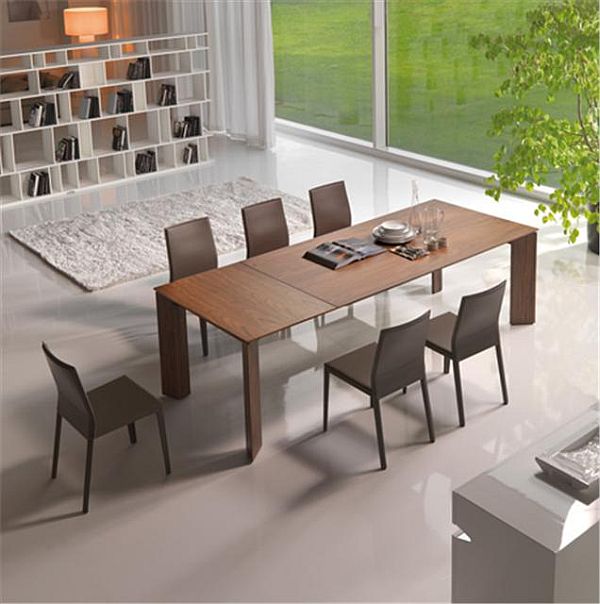 Brera dining table is timeless beauty that is made of with the combination of wood, metal and glass that gives an outstanding look. Ti has two versions for the surfaces one is the Canaletto walnut and the other is the white varnished tempered glass. The base is available in four finishes stainless steel, varnished polished white and dark grey steel.
Big Sur Dining table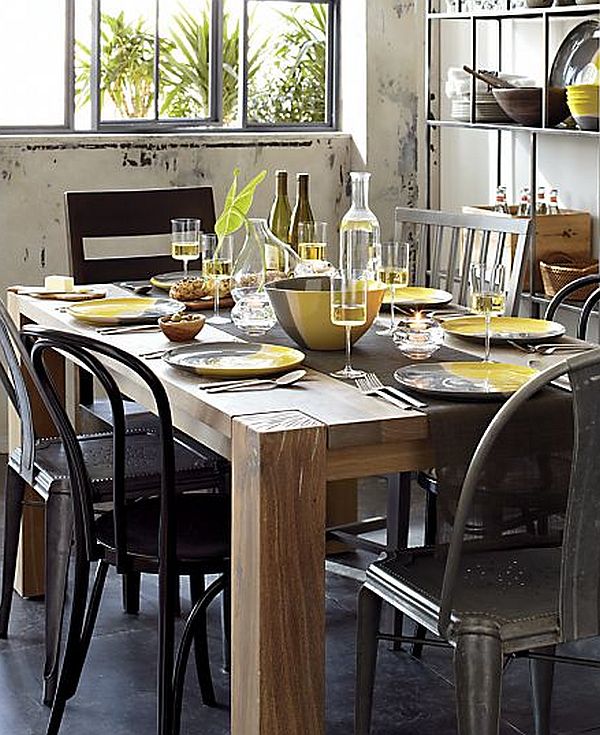 Big Sur dining table form the creators Crate and Barrel have brought a beautiful blend of nature and calming effect in this dining table. The combination of rustic natural wood and bold that is molded into heavy shape representing a prefect mix of nature.
Trend dining table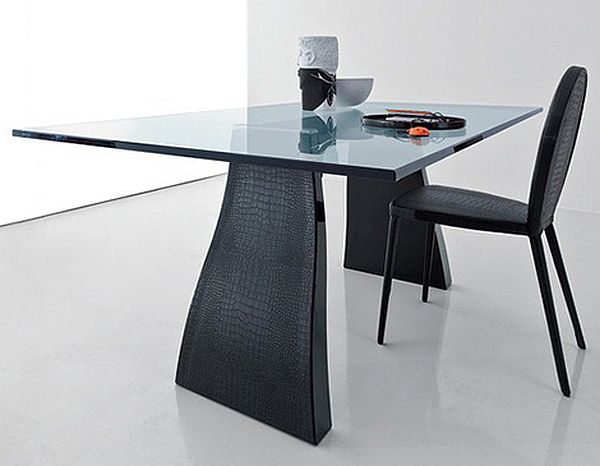 Trend Dining table designed by Compar has comprises of sleek and simple lines. The table is covered with a transparent safety glass and has faux crocodile skin covered legs giving a bit of wild style of dining experience. Apart from crocodile leather, the table also has options for white or black lacquered metal base.
Summary
Buying a dining table that just gives you the appreciation from your known ones and gives your home a beautiful look can sometimes become a difficult problem. The designs of the dining table must go well with the look and add comfort.