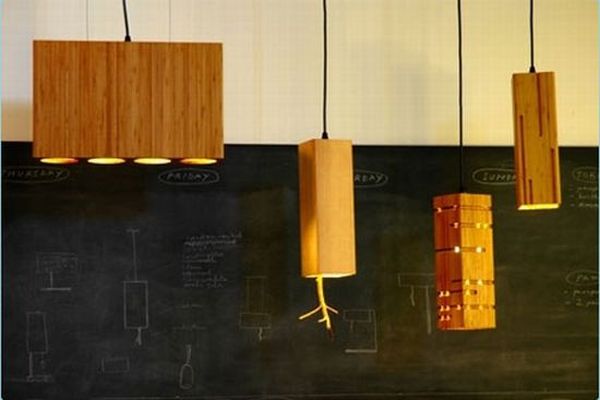 Bamboos are used by humans for centuries to manufacture useful products. One of the most popular bamboo products are the bamboo lamps. The bamboo lamps are not only aesthetically appealing but durable as well. These lamps are inexpensive too and are found in different shapes and sizes adding to the décor of our homes. Here is a list of 10 artistic bamboo lamps for green décor:
1. Sarah Kim's eco-friendly Bamboo Floor Lamp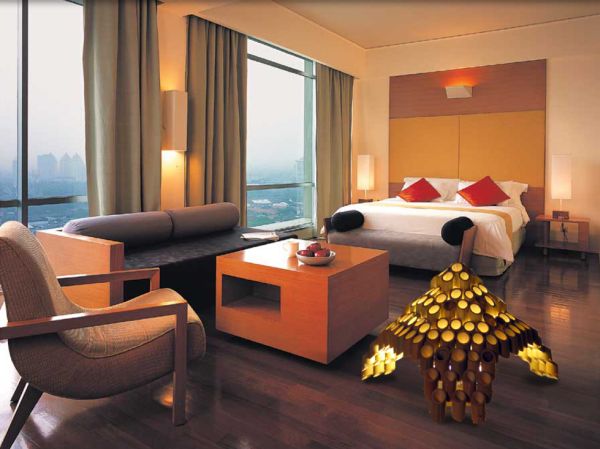 Created by Sarah Kim, this eco friendly bamboo floor lamp is Bamboo Lighting Series' first product. Sarah is a passionate eco enthusiast and her passion to create a sustainable product led her to come up with this unique and innovative 'green' lighting decoration. Sarah has used natural products such as hare glue, bamboo and raw wood to design this lamp which has got a tubular shape. This green lamp can be used as a decorative item for the living room. This lamp is not very costly but we can say for sure that its look and appearance at par with several costly electric lamps available in market. This highly artistic lamp is available for sale online.
2. Fun Bamboo Desklamp by Green Tuna Design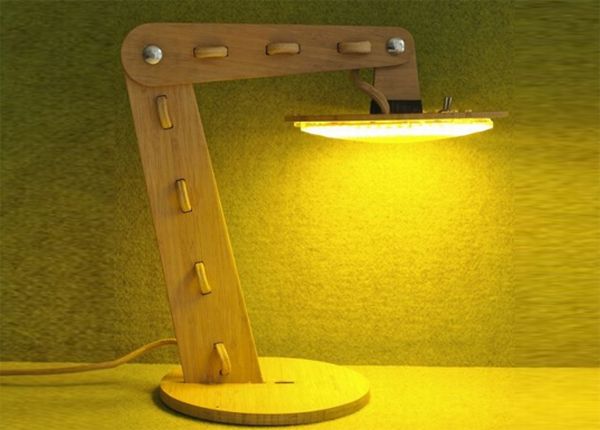 Green Tuna Design has used bamboo creatively to come up with an artistic LED desk lamp. This eco friendly is made of 5mm sustainable bamboo wood. Its finishing is done using 100 percent natural coating. The LEDs used in this beautiful lamp are ultra-efficient. This lamp consumes between 5W and 10W of energy. The light produced by the LEDs used in this lamp is warm-colored light.
3. Moso Endgrain Bamboo Lamp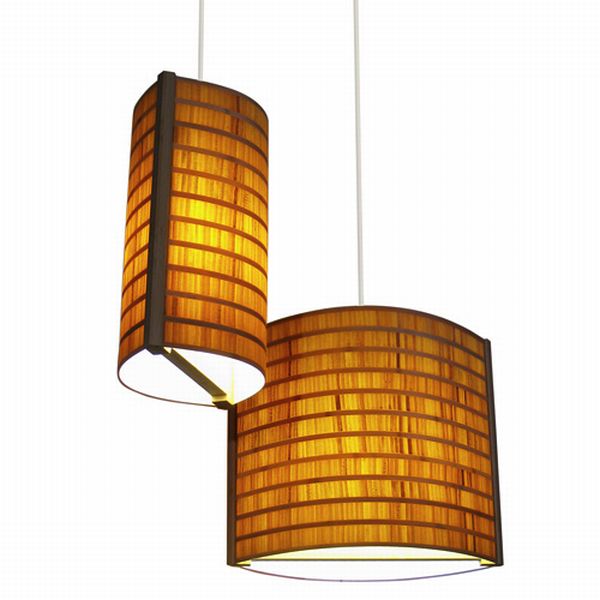 Designed and created by Brian Schmitt, the Moso Endgrain bamboo uses a CFL lamp which highlights the beautiful details of bamboo grain. This lamp has got a pendant type design. Priced at $288, this lamp is available for sale at Branch Home. You can purchase this green lamp online by visiting Green Home's website.
4. Unique Bamboo Lamp by Innovo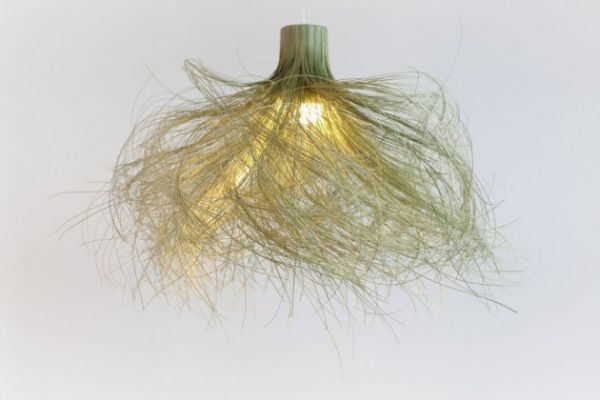 This bamboo lamp is little different from the other bamboo lamps available in the market because in this green lamp the designer has used bamboo only as a hood and buffer. The bamboo fiber at the end of this lamp is modified to give it a more appealing and artistic look. The fibers can be molded in any form because they are very fine. When these fibers are exposed to wind they will move giving an appearance that they are dancing. The bulb is fitted in the center of the lamp. When the bulb glows, the bamboo fibers look like solar flares.
5. Bamboo Lamp by Moooi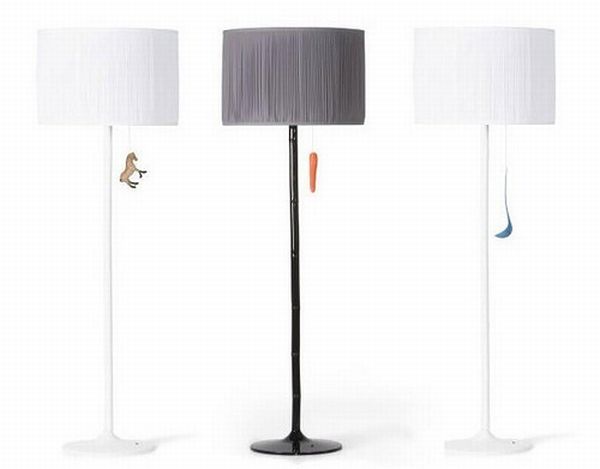 The highly artistic bamboo lamp created by Moooi is a modern silhouette. This beautiful lamp features a bamboo stand with cotton and metal base stretched around the frame, which is also made of metal. The beauty of the lamp is more due to the pull-cord because each of the cord is unique. This lamp can be used as a decorative piece. It is available for sale online.
6. Beautiful and tranquil bamboo lamp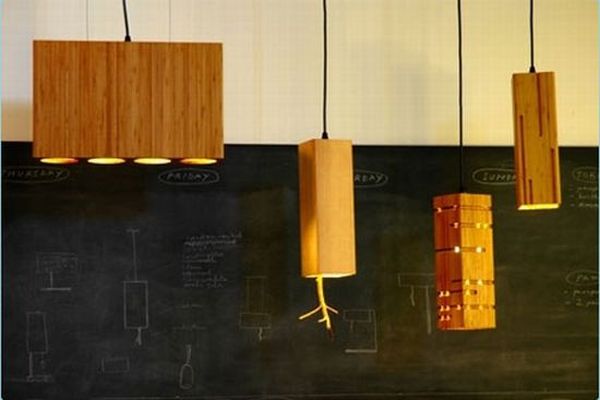 Created by Vancouver-based Propeller Design studio, this bamboo lamp is beautiful and tranquil. This eco friendly lamp is made of Teragren bamboo, which is LEED approved. This green lamp has got 100 percent pure walnut oil finish. The canopy is made of recycle-able aluminum. The finishing of the aluminum canopy is done using natural linseed oil and beeswax. This lamp can be hung on the ceiling to add to the décor of the house. The design of this green lamp is definitely appealing and innovative.
7. Traditional hanging lamps of bamboo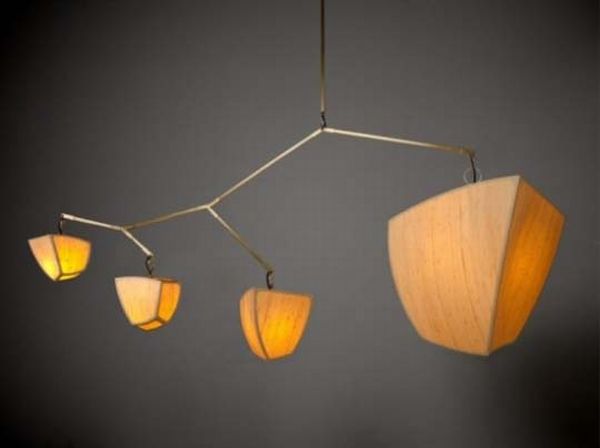 The idea of these hanging lamps seems to be inspired by the traditional Chinese lantern because their shape is similar to them with a bulb inside the lamp shade. The branches of these hanging lamps are made of bamboo. This artistic green lamp is designed and created by Andrea Claire Studio designer. These lamps appear more beautiful when the bulbs are switched on. The bulbs of these lamps produce brownish red color.
8. Bamboo Lamp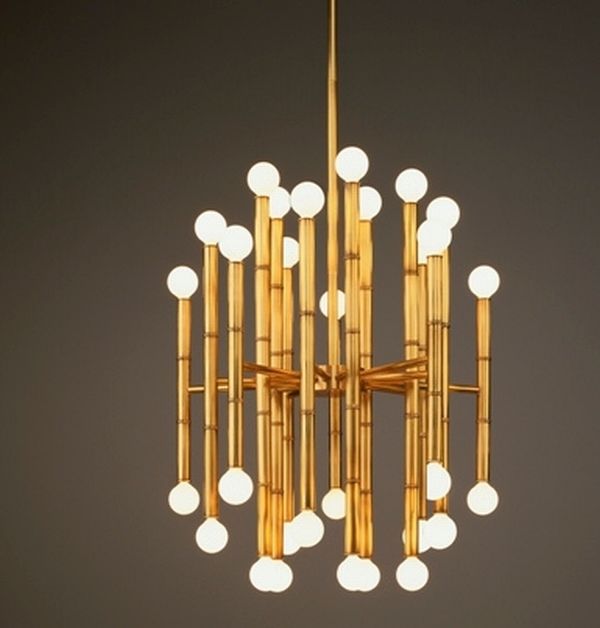 Designed by Jonathan Adler for Robert abbey Fine Lighting this bamboo lamp has got a unique design. This lamp uses 30 bulbs. The bamboo is cut in the shape of small sticks and bulbs are fitted at its both end. The brass finish gives are stunning look to this green lamp, which is elegant and attractive. This bamboo lamp is available for sale online.
9. Bamboo lamp modern design with our charm of Chinese culture
Designed by Chinese artist Han Yun Tang, this lamp is made using natural bamboo and raw wood. This handmade bamboo lamp is highly artistic and has got an innovative design. Though the design is modern, this lamp also exhibits the charm of Chinese culture. This eco friendly lamp can be used as a decorative item.
10. Design pendant lamp in bamboo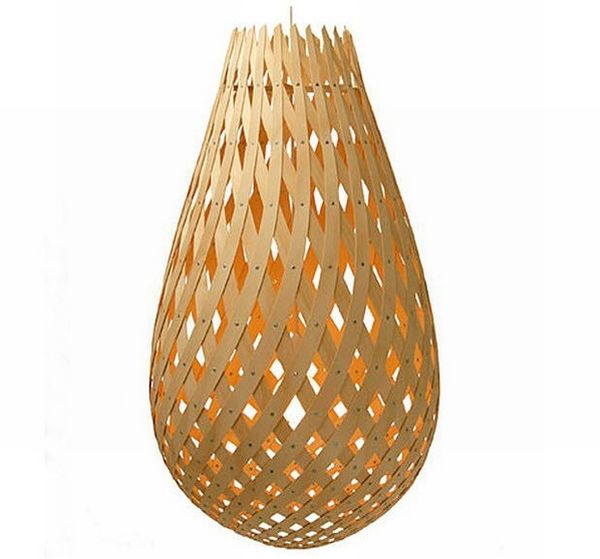 This unique shaped bamboo lamp is available in four sizes. This lamp looks like a fresh water shrimp. This beautiful and innovative lamp is available for sale online. The price of this green lamp is unknown. This lamp contains one bulb and it can be hung from ceiling. It can be used as a decorative item in your home. The design of this lamp shows that if used properly even an inexpensive material like bamboo can be used artistically to create a highly attractive item.