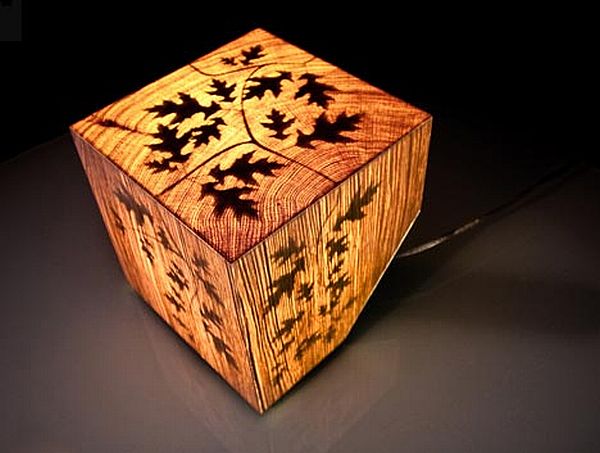 Wooden lamp is an attractive decorative item in your home or office. They come in various shapes, sizes and designs. Wooden lamps for retro futuristic decor are gaining popularity. These lamps are designed with a combination of real and attractive artistic themes. These retro futuristic decor lamps give that perfect spark to your home or office. Here is a list of 10 artistic wooden lamps for retro futuristic decor.
1. Real wood table lamp by Weplight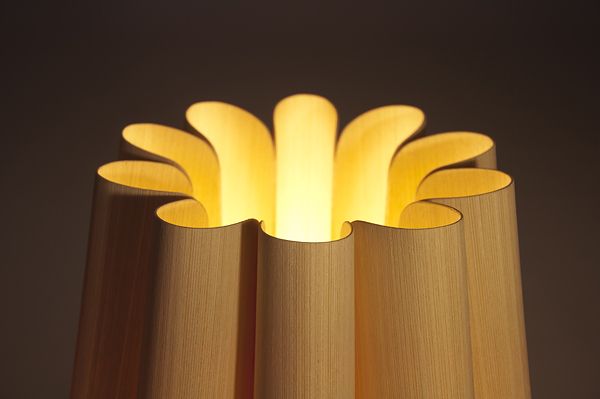 These lamps are made from real wood. These lamps are specially designed as a table lamp that features Weplight's signature which are flexible wood veneer. There are various types of Weplight lamp which are protagonist in themselves. They possess their independent character. They are usually in open form and has their own style. These real wood lamps are nomad and cosmopolitan and can live in any place. Their main attractive features are that they are trendy, possess high and strong communicative value, functional resistant. These lamps are made of high quality material and hence they last for years.
2. Artistic lamps with exotic wood theme by Lamp Art Design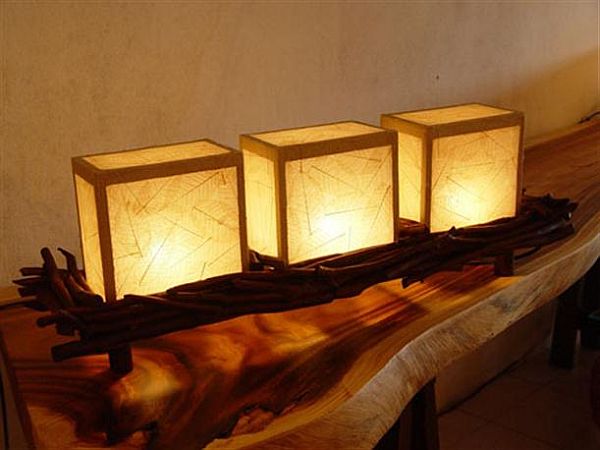 The wood used for manufacturing these lamps is beautiful and colorful. These lamps come in various bright and light shades. You can use a light shaded patterned cotton leaves for lampshades. The artistic lamps which are especially made from exotic wood are the perfect ones to decorate your home. You can place these lamps anywhere in your home.
3. Classic and stylish wood chandelier in modern look by Hrvoje Vulama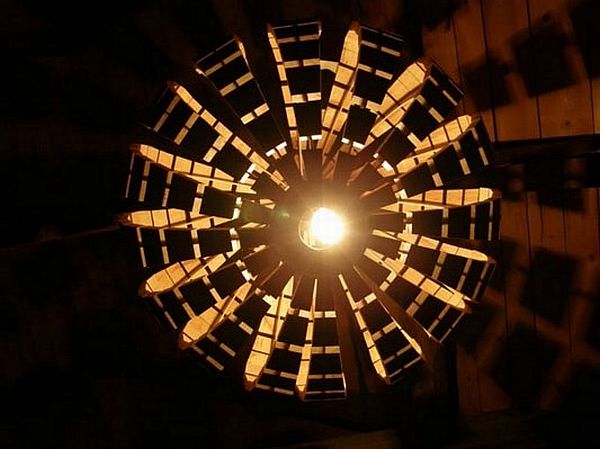 This is the perfect and attractive designed hanging lamp. Its special feature is that it has the perfect ambient light which will add color and make your room more stylish. It is made of stylish wood and is designed by Hrvoje Vulama. It is manufactured by using 258 pieces of oak wood. It resembles like a disco ball and has a unique design. It is the most attractive and artistic lamp which is perfect to decorate your room's interior. This stylish wood chandelier weighs nearly about 15 kilogram and is made barely by hands and not machines. It is made of oakwood and little addition of linseed oil, natural tung oil and for finishing, beeswax is used. With more human efforts and high quality materials, the lamp turns to be the perfect one to keep in your home. These lamps deliver an interesting light which makes your room more attractive and makes the atmosphere more pleasant.
4. Creative wood table and floor lamps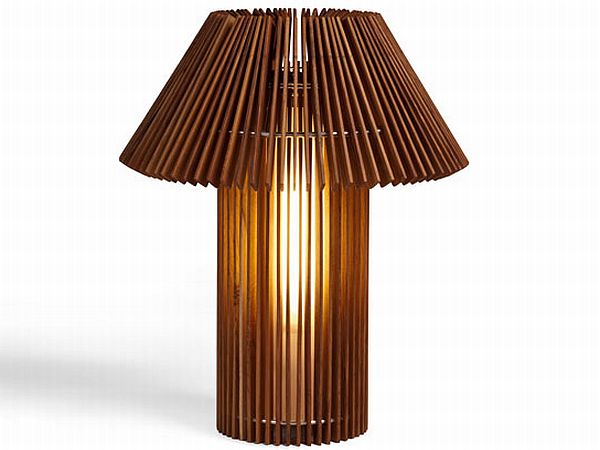 The wood table and floor lamps are the two matching lamps that are specially designed by Humberto Campana and Fernando. They almost have the same features and are designed in the similar fashion. The only difference they have is their sizes. These lamps are made of solid and hard teak with stainless steel structures. The lampshades have special feature of adjusting it in two different positions. The wiring is designed in such a way that are can also be used in outdoors. They have an attractive scenic approach and deliver an interesting type of light which has geometric beams which are projected on the floors, ceiling and wall. This gives an impression of forest and like sun peaking through the trees.
5. Bent wood lamp designed by Jordan Diatlo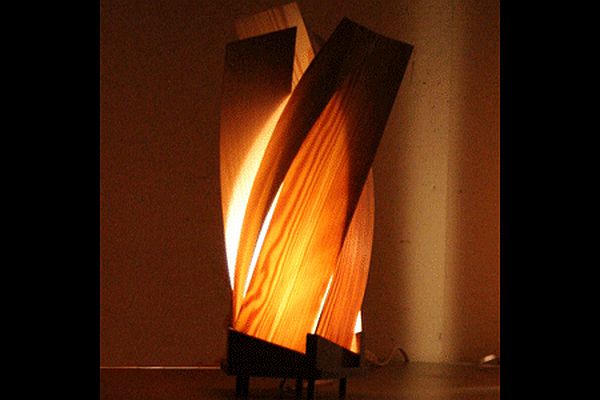 The Bent wood lamp is specially designed by Jordan Diatlo. This was designed for Thomas Merriman's course 51-452 furniture design in spring 2007. These lamps have attractive shape and design and give the perfect spark when kept in rooms.
6. Floor/pendant lamp by Samuel Chan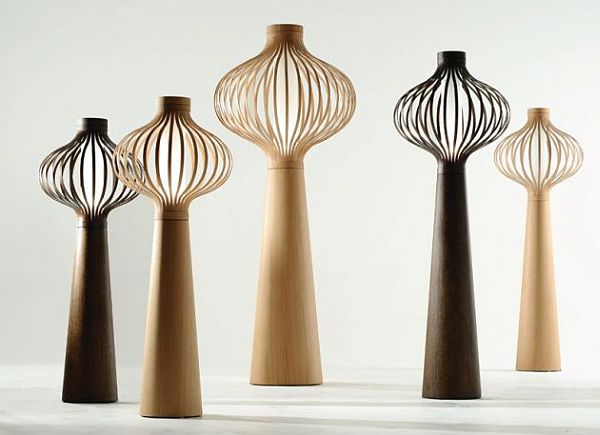 Montley III is designed by Samuel Chan for Channels, a British design firm. They have a series of 10 furniture and special lighting designs. They have the new organic forms and geometric designs which reflects the Samuel's signature in purest style. The designer's work presents wood in a simple and bold form which does not require any form of additional embellishment. The designs are made merely by hand finished crafts.
7. Arba by Matteo Thun and Antonio Rodriguez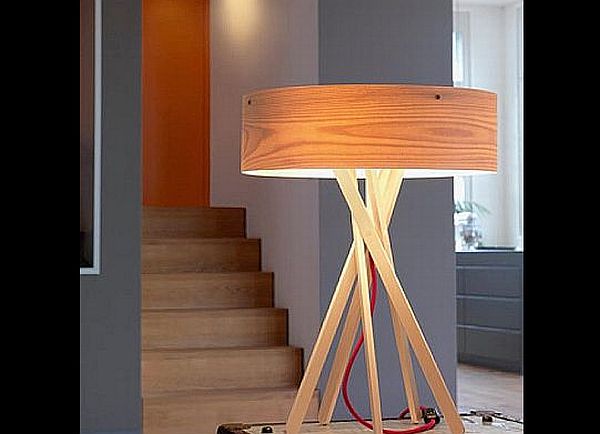 These lamps are made by five interwoven strips which are pushed downwards and are oiled to make them more attractive. The soft edges provide lamps with the visual delicateness in contrast to the material used while manufacturing the lamps. While manufacturing the lamps in the slow-drying process, the strips are naturally dried to maintain their form and structure. The maple wood used in manufacturing the lamp gives the refreshing cool light from the fluorescent lamp glisten and later transforms it into the comfortable and powerful light. This gives the unique and attractive atmosphere to the room.
8. Unique wood lamp design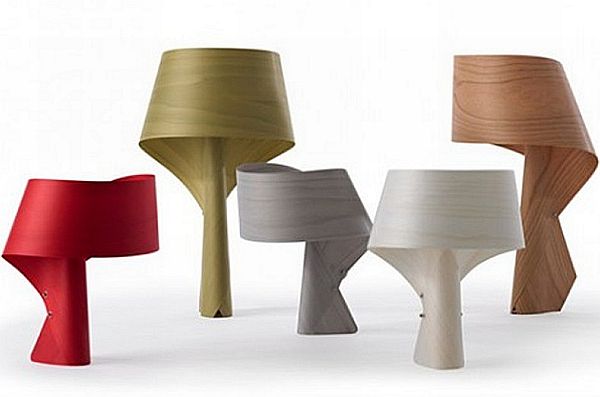 The Unique wood lamp design has various unique features in it. The most attractive feature of this lamp is its design. They are especially made of natural wood and thus make them look more of classical type and bestow a contemporary style. These are the prettiest lamps and make the atmosphere more attractive.
9. Stew Design Workshop's Muon Lamp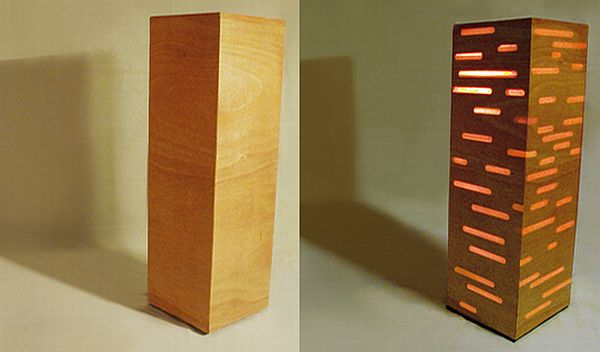 Stew Design Workshop's Muon Lamp is a delightful type of lamp. The lights and designs of these lamps are attractive. They illuminate the wooden block like a skyscraper at night and the patterns of light used are surprisingly beautiful and pretty.
10. Cube lamp with leaf carving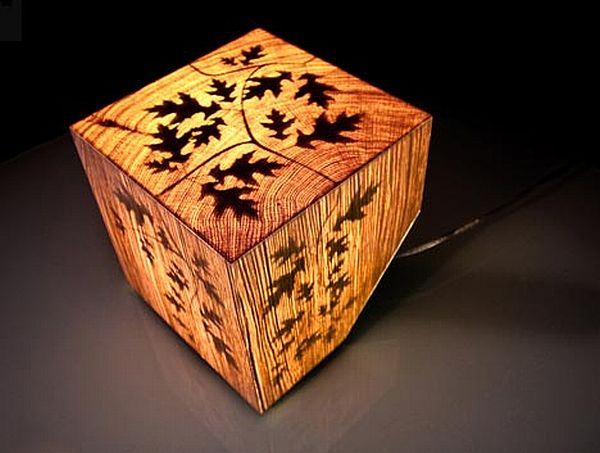 The cube lamp with leaf carving lamps are in cubical structure. They are made of high quality wood and have a unique design of leaf carvings on it. This leaf carving design makes the lamps more attractive. The light delivered by these lamps is pleasant and makes the room cool and relaxing place to sit.