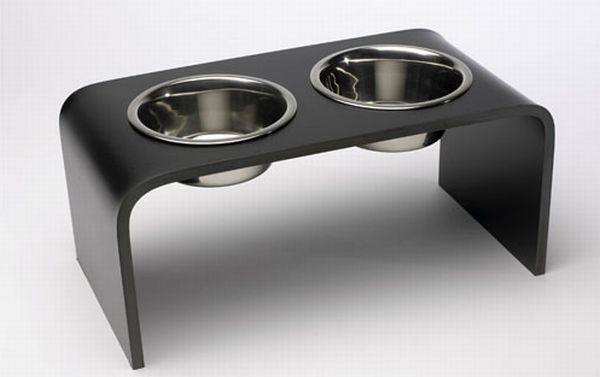 It is rightly said that dogs are man's best friends. Dogs can help reduce our loneliness, remove stress, encourage social interaction, promote exercise and playfulness and offer us with unconditional love and affection. Cuddling, stroking, holding or otherwise touching and caressing an animal can immediately calm and soothe us when we're stressed. The companionship of a pet can also give comfort in your loneliness and some pets provide a great motivation for healthy exercise, which can boost your mood substantially. So why not pamper your best friend with accessories that are not only comfortable but also very stylish. Companies nowadays offer so many accessories for dogs which add a new look to your decor and make your pets look even more lovable.
1. Wooden bone cut elevated dog bowl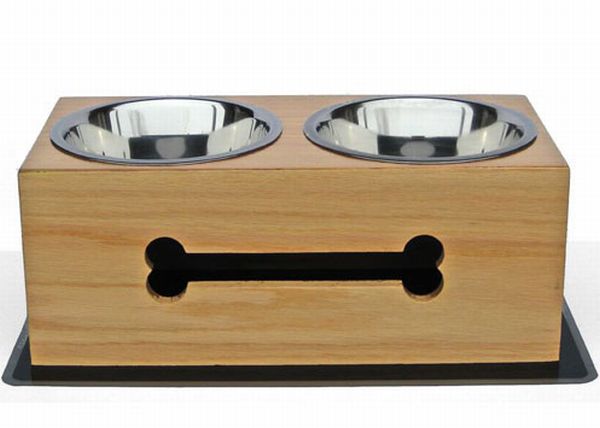 This bowl is made in US and is made with real oak wood. This bowl is a classic wooden bone cut bowl and is very stylish and good to look at. This bowl is raised for the comfort of the pet and is available in three sizes. You can choose from small, medium and large sizes to meet your needs.
2. Linda Barker pet bowls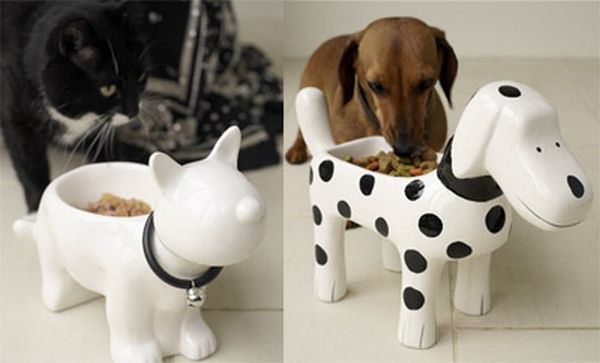 These bowls are very charming and will add a new look to your home decor. This bowl is very good for the dogs as it raises the food above the ground and improves digestion. This also avoids back and neck problems in dogs. This bowl is very stylish with grin and shining black spots. This bowl is very artistic and sculptural in design. This will not only attract your pets but will also add a new punk to your home decor and is modern enough to impress your guests.
3. Dog bowls made of zebrawood veneer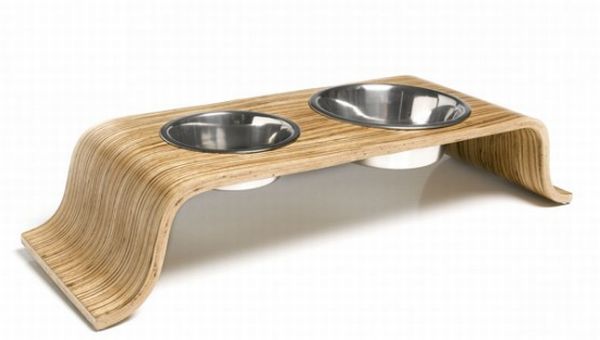 If you love your pet and really want to pamper it, this bowl will definitely suit your needs. It is a stylish pet accessory like the pot pet bed. This bowl is cute and simple. This bowl is available in two options. You can either have a single bowl or double bowl depending upon your needs. This bowl is made of bending birch and zebrawood veneer and has water proof finish. Each of the bowls has 1 or 2 quart stainless steel and is very stylish and modern.
4. Berlin dog bowls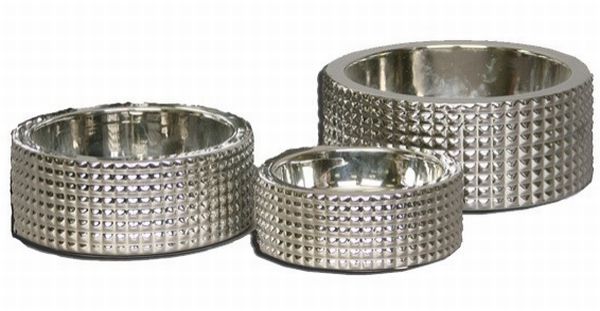 This bowl is made especially for studly dogs. These bowls are flashy enough to catch anybody's attention and are studded all around. These bowls look very hot in masculine shapes. These nickel plated bowls are made of porcelain. The bowls are available in four different sizes. You can choose from extra small, small, medium and large size depending upon your need.
5. Elevated pet feeders by Trendy Pet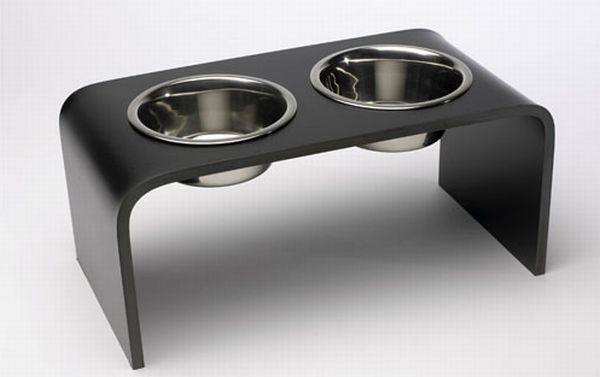 These pet feeding bowls has been launched by trendy pet. This is a new revolution to pet feeding. This feeding bowl is very stylish and is elevated and beautiful. This bowl adds a new look to your home as well. This bowl is not even stylish but also improves the pet's posture and digestion. This bowl avoids undue stress on the joints. This feeding bowl is water proof and is made of light plastic. It is also available in different heights for different height of dogs and cats.
6. Smorgasbord dog bowl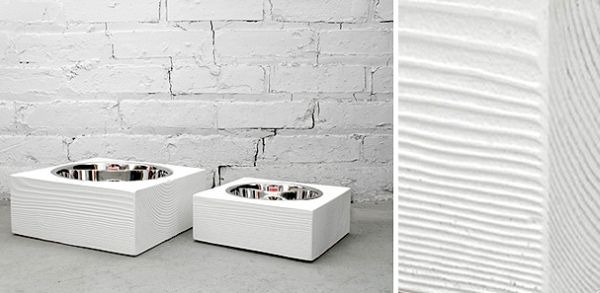 This bowl is especially designed to please your pets and also add a different style to your house. This bowl has been launched by Luke Wong who is the CEO of Doca Pet. This is new development in the field of style accessories for pets. This bowl is wood grained and is resin bowl. This bowl is functional enough and unobtrusive. This bowl is non skid so you can place your pet's food whereever you feel like and this bowl will not even slip. The body of the bowl is made of stainless steel which means it can be easily cleaned. It is available in 1pint, 1 quart and 2 quart options. This is the best gift you can give to your dog.
7. Bone double elevated dog bowl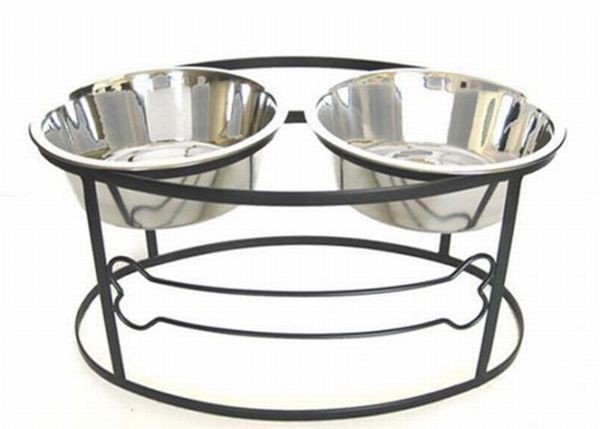 It is a contemporary design but is still whimsical in appearance. This design is old yet classy and is loved by all the dog lovers. This bowls is available in small and medium sizes. These dog bowls are made of very high quality materials and will definitely please everybody around your dog. You can choose from small, medium or large sizes depending upon your needs.