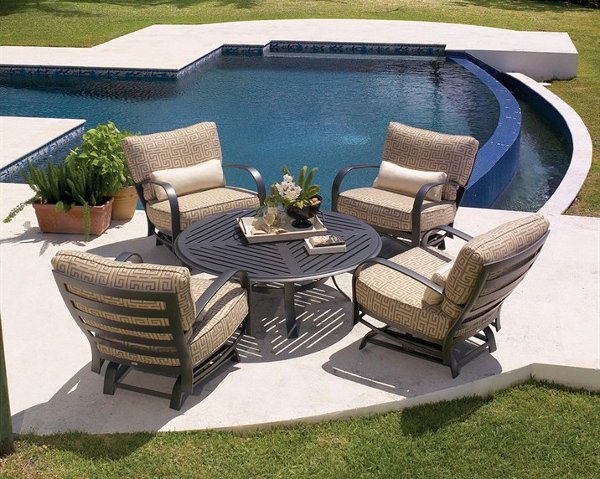 Creating a well furnished patio is indeed an enthralling experience. The simple fact that the furniture will be located outdoors, lends the entire job credence and enigma. Thereby, it is vital to have a magnificently decorated patio which conveys style and yet falls within the limits of your budget. For many, budgetary constraints doubtlessly call the shots. Here are some easy ways to help you find the finest yet cheapest patio furniture.
Shop when it's needed the least
The best time to shop for patio furniture is veritably during the time when it is needed the least. Simple demand and supply economics would have brought down the prices and the stores would be willing to clear off their stock in order to make way for new pieces.
Purchase it online
Online stores offer a wide range of furniture at discounted and manageable rates. Moreover, the specifics of what you need to buy can not just be customized but can even be delivered at your doorstep. So, compare and contrast the offerings of different websites and buy whatever meets your needs. To reduce the cost of shipping, plan to make a partnered purchase.
Garage sales or flea markets
If second-hand but well-maintained furniture is workable for you, try your hand at the local garage sales or visit the nearest flea market. Numerous people with plans to purchase new furniture, sell off the used pieces in such areas. However, be cautious while buying from these places. Inspect the set you buy comprehensively.
Repair and reconstruct
There is an acute possibility that you are misjudging the relevance of what you already have in hand. If it is not beyond repair and can be easily strewn together for another season, there is no reason for you to shop. Get hold of a few repair tools or call a professional carpenter to reconstruct the furniture. Have it freshly painted for that brand new look.
Individual buying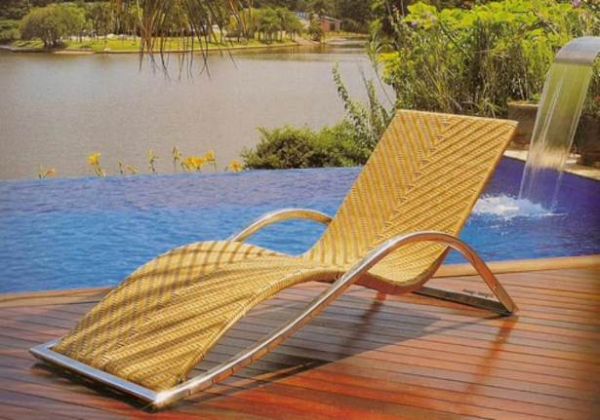 Instead of going in for mass purchases of furniture sets, buy them singly or individually. This will significantly bring down the cost of what you finally take home. Thereby, make one purchase every few months as the lesser you buy, the cheaper it would turn out to be.
Make it yourself
With a plethora of internet sites consistently craving about the DIY phenomenon, you might as well try it yourself. The raw material would definitely be cheaper to buy as compared to the finished product. More so, you can give patio furniture just the kind of look you desire without availing any extra cost.
Antique Stores
An unusual but a great place to buy patio furniture would be the local antique shops. What you get here is not merely a household fixture but it is something which has a higher significance. Cheap rates coupled with collectible advantage is most certainly an instant attraction.
Ask friends or family
In your extended family or the huge list of your peers, there are bound to be those who will either be moving out of town or will be thinking of downsizing. Ask them decently as to what they plan to do with their patio furniture. You might as well get the furniture from them at convenient rates.
Retail Stores
Retail stores function on the simple principle of 'The more, the merrier'. Not only do you get a high variety of furniture here but you may also get them at massive discounts. So, walk into your nearest retail store and buy the piece that would get you going.
Be purposive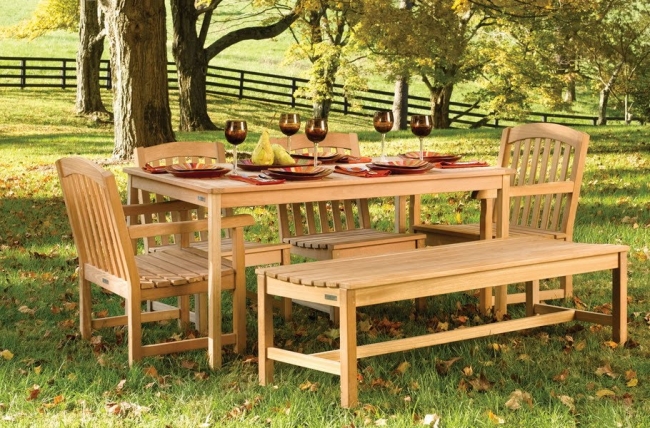 Have the purpose of your purchase clear in your head. Usually we tend to loose sight of what we truly need and get influenced by what we may come across randomly. This factor automatically escalates the cost. Thereby, think with a clear head and concentrate on the details of what you need to buy.
By adhering to the tips mentioned above, you will definitely be able to buy the best and that too at the most feasible rates. Patio furniture, all said and done, is doubtlessly the meeting point of comfort and style.