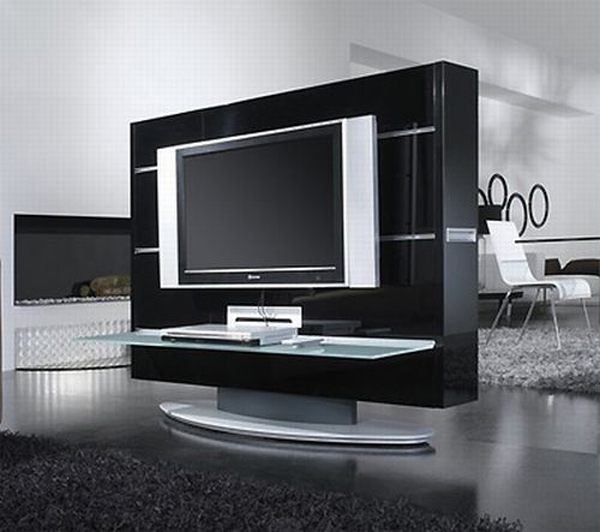 A TV stand adds interest and appeal to any living room. Considering the designs that are available as choice, one does not have to look too close to get the right one to adorn the room. Take a look at these stylish TV stands for design elements for your home!
1. Swivel TV Stand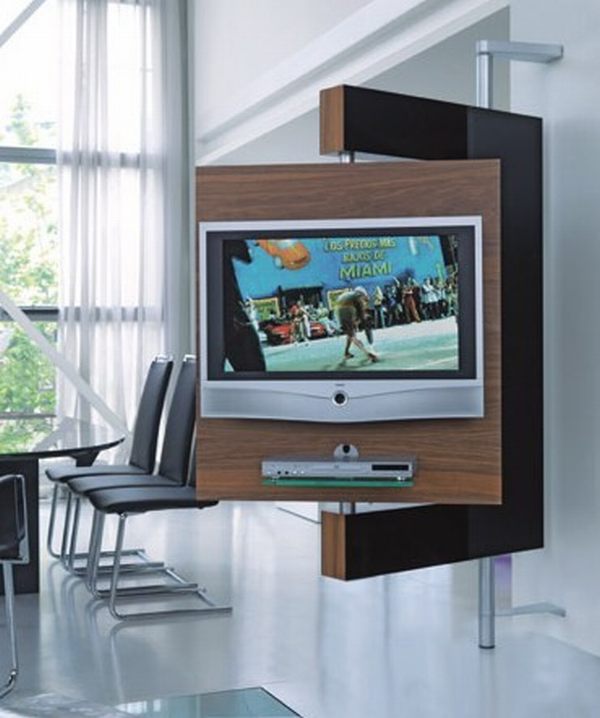 This stunning creation is an ideal set up for your compact city home. The TV stand has a wooden frame which stands on a steel rod with another wooden frame. The inside section of the frame can be swivelled in any direction you prefer, making it possible to change your sitting position as often as possible. The integrated media storage and concealed wires are added attractions.
2. Built-in Speaker Stand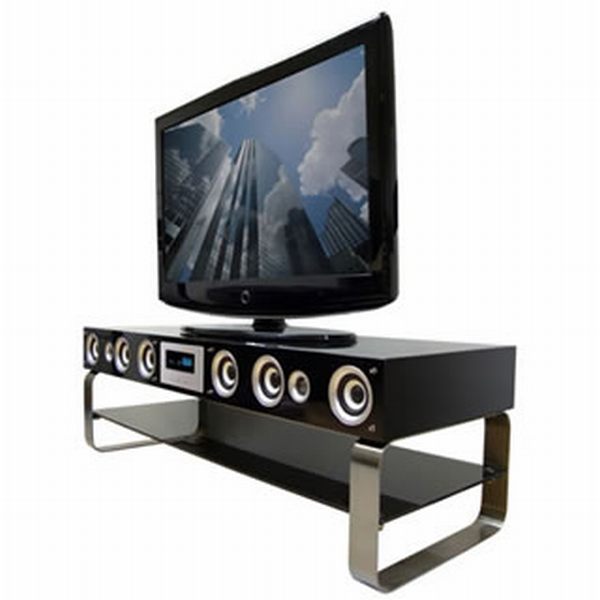 Again a space saving option, this sleek stand comes with in-built speakers which do away with the need to add separate speakers that could take up precious floor space. The speakers offer 15W power each and quite a few inputs and outputs, VFD screen that is attached to the stand, detachable speaker covers and a remote control. It costs about $ 530 which is not high when you are looking for stylish pieces.
3. Minimalist Metal Stand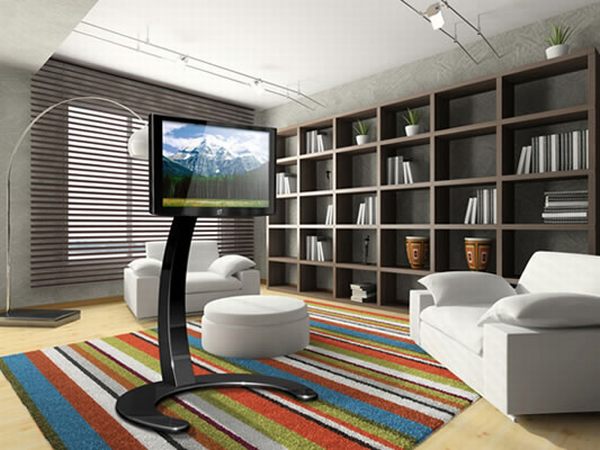 A sleek and minimalist stand for your basic television needs! This TV stand suits a house with minimal furniture and clutter. As the stand is light weight, it can be shifted around anywhere in the house and the position and angle of the stand can be changed as often as you want with a single swivel.
4. Solid Wood TV Stand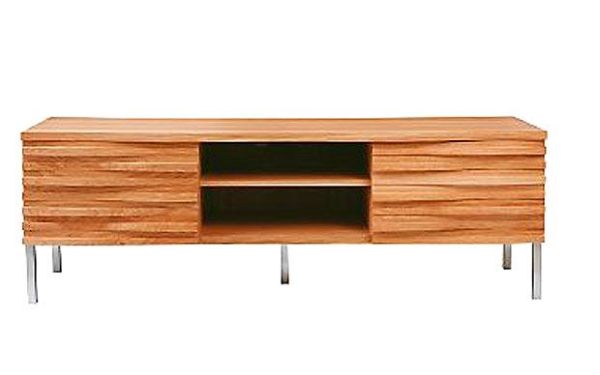 At £1145, this stand is not for the ordinary house. Sleek and well-textured wooden stand and metal rods may look too basic for some. But put it inside a spacious living room with sleek furniture and get to see how wrong you were in judging it just by looks. The stand has space for a DVD player and has concealed cupboards on both sides.
5. Glass TV Stand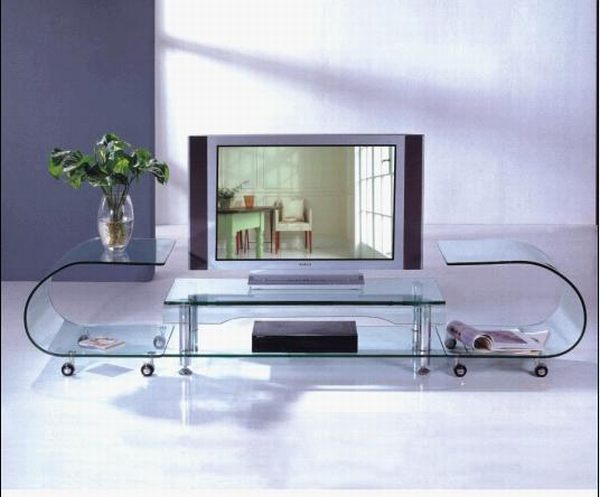 How about a stylish glass stand that can add shades and reflections to your living room? The elegant piece has a curved, floating structure and has wheels underneath as well which makes it easy to shift around. There is also space for the DVD player and CDs which can be placed anywhere you want.
6. LF-Piza TV Stand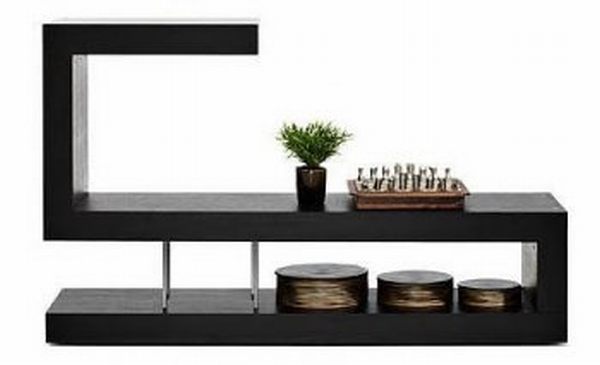 One of my personal favourites as it looks so neat and suits a small space with a small LCD screen. This stand is not as minimalistic as it looks. There is of course space for your CDs and DVDs underneath it, though the space is not particularly demarcated. The top space can adorn an accent piece. Costs $ 600.
7. Semicircular Glass TV Stand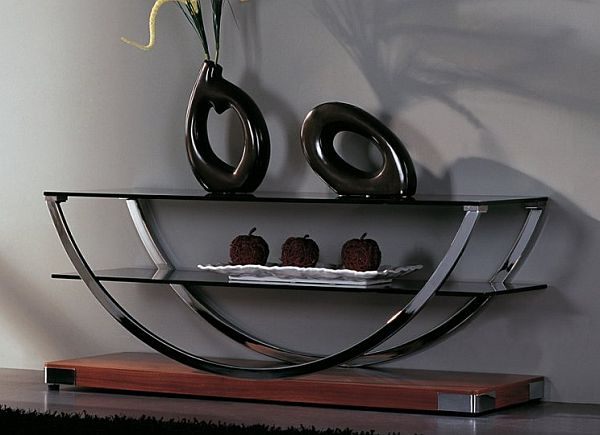 A simple yet eye catching design for an ultramodern home! This glass stand with a wooden base and semicircular metal rods has the aura to immediately be the center of attraction which ever room you decide to put it in. Make it yours at $ 495.
8. Adjustable Chrome Stand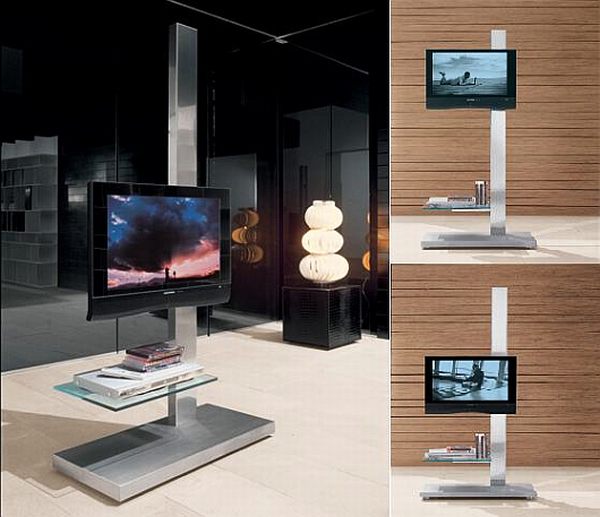 This chic looking chrome and wood stand has all the look of a modern stand; sleek, adjustable, efficient. The height can be adjusted to suit varying visual angles and the glass top serves just right for keeping essentials and a few DVDs if you so wish. There are concealed wheels underneath which comes as a surprise. A perfect minimal look!
9. Wooden TV Stand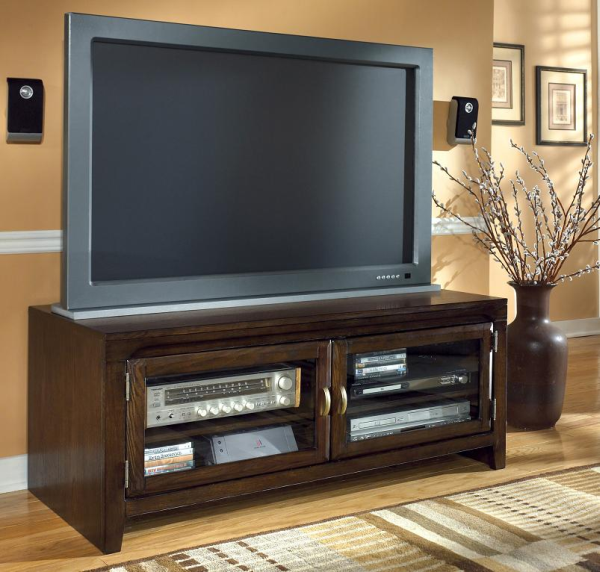 This traditional looking TV stand looks very simple, but just right to add that ethnic touch to your living room. The glass storage area adds a special charm to the entire design and if you wish, there is still space on the table to add an accent piece near your screen.
10. Black Wood TV Stand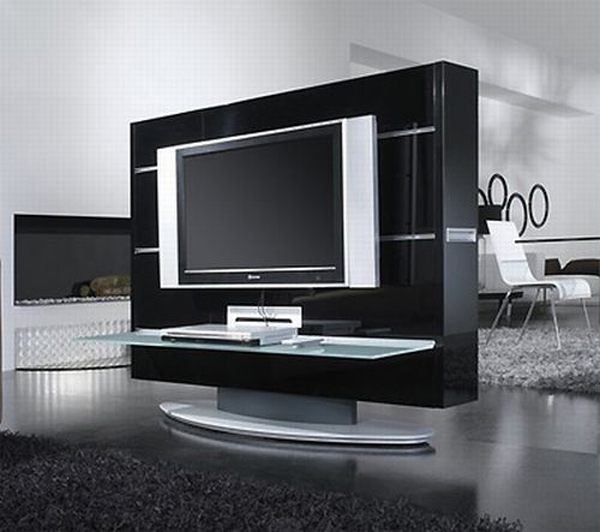 A stunning black structure by Pacini & Cappellini, this is just right for a spacious living room where nothing much is placed elsewhere to add that dramatic touch! There are hidden storage areas at the sides and a glass table extending outwards for essentials. Not for a small house!