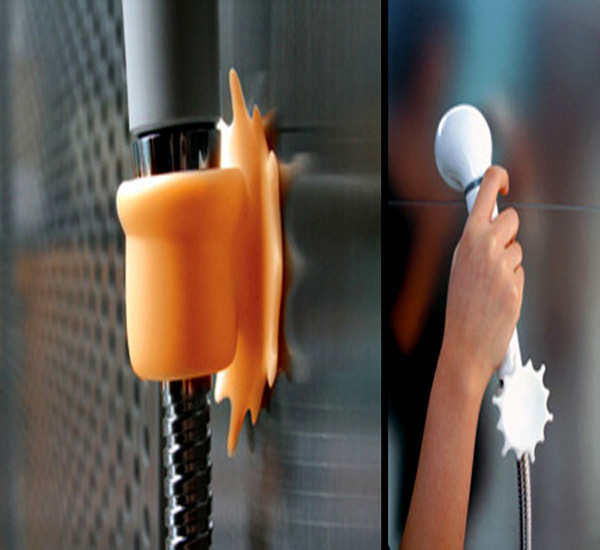 While there have been quite a lot of discussions regarding futuristic trends in bathrooms, living rooms, kitchens, etc. the main area of focus is on the gadgets that make life easier and convenient. Thus, when you plan to give your bathroom a makeover, you can include one or two of these gadgets that are trendy, attractive and convenient to use.Here you will get an idea of ten such gadgets that can transform your bathroom into the most futuristic corner of your house:
1.Goatee shaver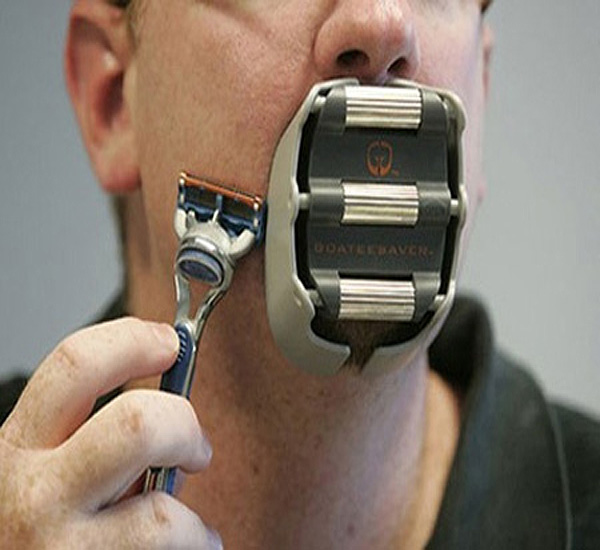 A nicely trimmed, neat goatee is the mark of a cosmopolitan man. But it is extremely difficult to maintain the perfect goatee. It needs to be cut and trimmed to the perfect precision, the sides should be shaved carefully and it should be given the right dimension. On the other hand, a carelessly maintained goatee can mar the personality of a man. But this regular hassle, in order to take care of goatee, often compel men to discard the idea of keeping them, as taking out extra time everyday from their busy schedule is extremely difficult. If you wish to have a goatee but cannot afford to spend hours on its maintenance, then a goatee shaving gadget is a great idea for you. It comes with a goatee guard, which is to be clamped on to your goatee, while you shave the rest portion of your cheek with an attached razor. To finish it off neatly, the trimmer attached to it trims the uneven portions of the goatee. Thus this grooming tool, "GoateeShaver" gives you the look you have been waiting for so long.
2. Microphone bath sponge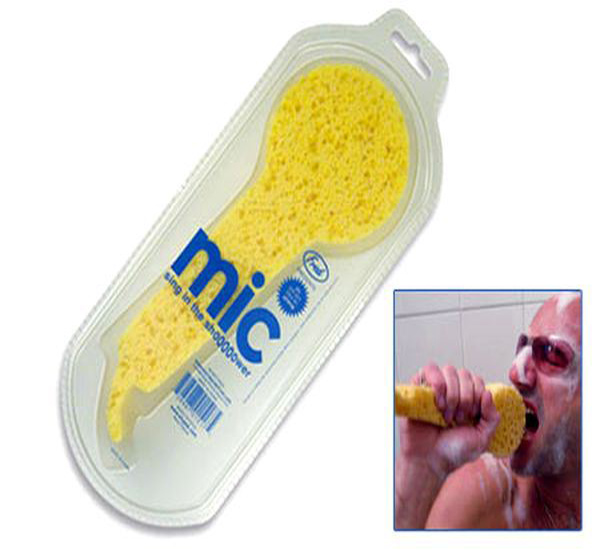 A great replacement of your conventional and boring shower sponge, this loofah looks like a huge microscope. Thus, if you are a bathroom singer, this will be your great companion in cleaning your body as well as acting as your microphone. The soft sponge is also gentle on your skin and does not cause irritations.
3.Toothpaste dispenser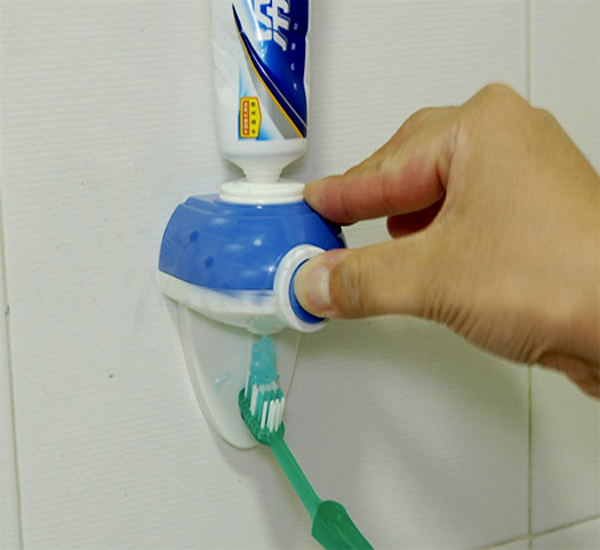 This gadget looks like a sophisticated equipment when installed along with other gadgets in your bathroom, like hand sanitizer, tissue paper slot, etc. It is quite economical too in the sense that it minimizes the unnecessary wastage of toothpaste. Trying to squeeze out toothpaste while brushing can often lead to ejection of more toothpaste than needed. Thus, there is wastage. But this gadget will drop just the amount needed for a brushing, onto your toothbrush whenever you press the button attached to it. You can install your preferred brand of toothpaste in the gadget and enjoy brushing.
4. Magnetic soap dispenser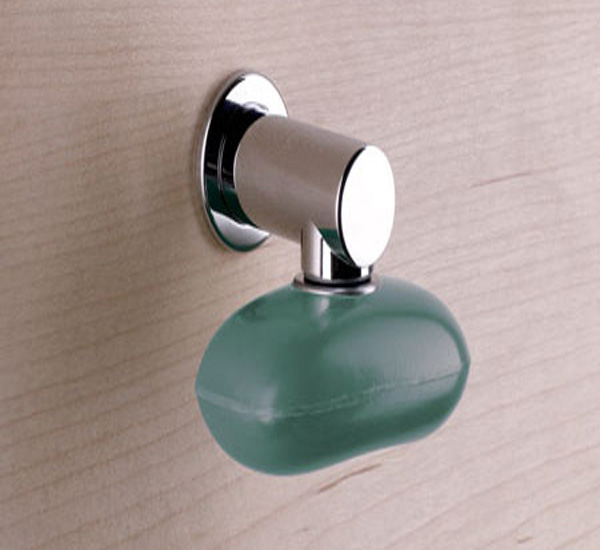 A modern and decorated bathroom has all the amenities required in the right places. Even the ordinary items that are used everyday, like the toothbrush holder, soap case, towel rack, etc. are also modern, attractive and functional. Thus, this soap dispenser is a perfect match for such a bathroom. It is equipped with magnets and claws all around the case that secures the soap properly, when kept inside the case. Thus, there are minimal chances of the soap dropping on to the ground accidentally from the case. It comes in with a dimension of 15 x 75 mm.
5. Robot holder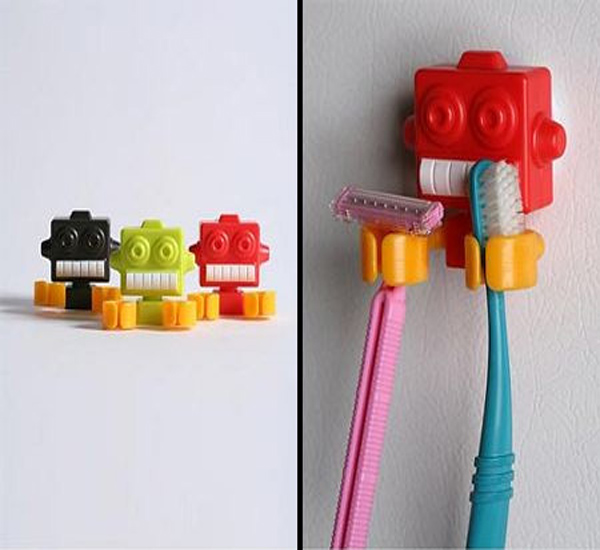 You can install these robot holders on your bathroom walls instead of those conventional and unattractive ones that you have been using so far for holding your razors, toothbrushes, etc. These holders are available in dimension of 2.5 inches x2.4 inches x 2.5 inches and are made from non toxic plastic. Each of them has a suction cap and two hands to hold all your articles.
6. Shower sticker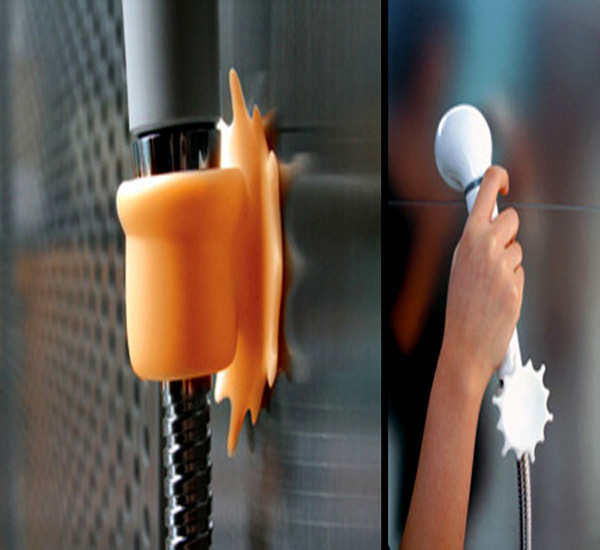 Designed by Sun ah Sin, this modern gadget enables you to bathe in joy. This gadget, made from an imported rubbery material, is a great alternative for a sprayer with as many as ten heads! All you need to do is to stick it to any surface. Then insert your shower hose through it and move it anywhere you please.
7. Creative toothpaste heads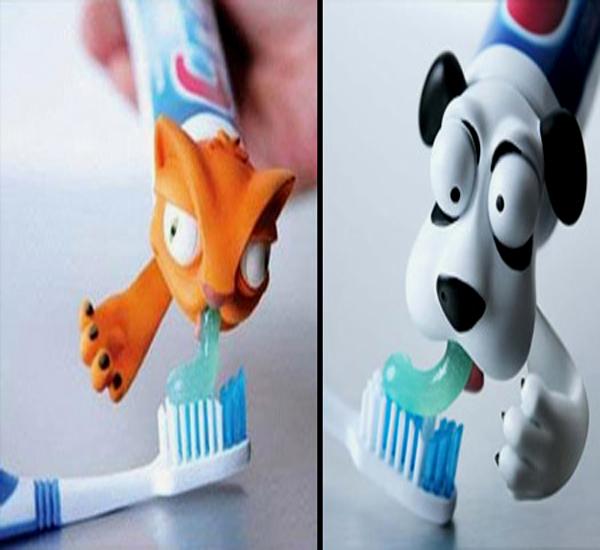 It is indeed a bothersome job to try to make the kids brush their teeth everyday. But this modern gadget will sort out that problem. This is a creative toothpaste head, available in the form of funny animal heads. The toothpaste tube needs to be inserted inside the slot provided in it and squeezed whenever required. Toothpaste will come out of the animal head instantly.
8. Hygienic toothbrush holder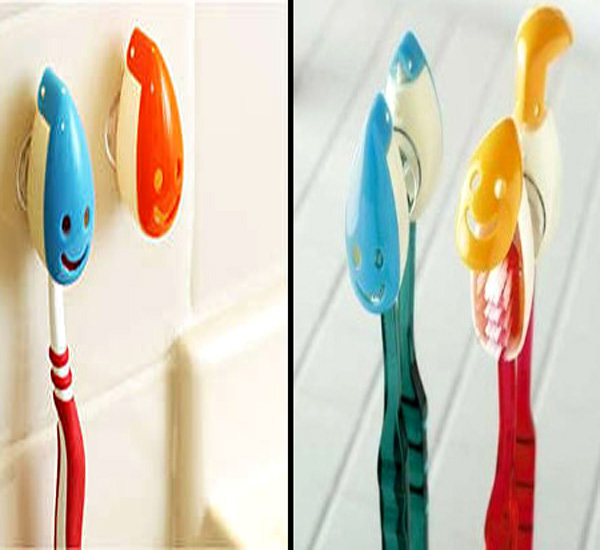 This creative toothpaste holder looks after dental hygiene. Together with a colorful look and attractive aesthetic attributes, the suction cup in it closes as soon as the toothbrush is inserted in it, thus preventing it from coming into contact with germs when not in use. It is available in a dimension of 2×7/7×1-1.8 inches. The "Smiley" toothbrush holder is made from sturdy plastic and can be mounted on any surface.
9. Slip prevention sticker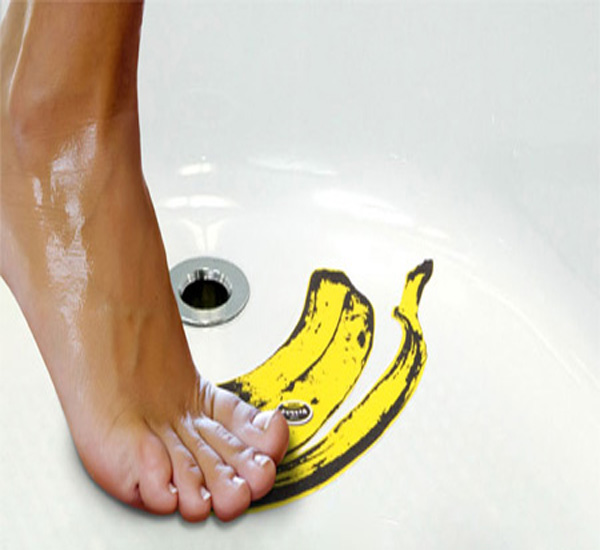 Bathing area is the place in your bathroom which is slip prone. The water accumulation along with soap, shampoo, oil and other such deposits make the floor slippery increasing the chances of accidentally falling down while bathing. This "Slip No More" sticker is a useful item for this purpose, which resembles a banana and needs to be peeled off and stuck to the floor where accidents occur frequently.
10. Toothpaste squeezer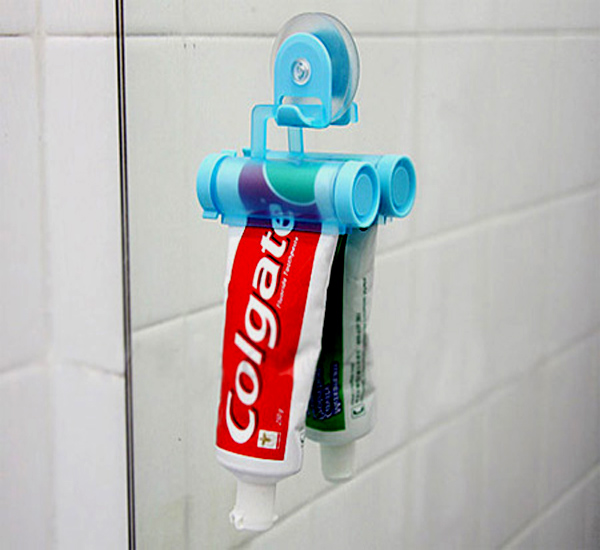 Every time you throw off your used toothpaste tube, you might see that there are materials inside it which could not be taken out by you. This toothpaste squeezer is an excellent gadget for this purpose, where you need to install the tube while using it. It will squeeze out even the last drop of toothpaste from the tube.