There is no greater feeling than holding the keys to a house or apartment that's all yours i.e. a place that you can truly call your home. Besides, real estate is usually one of the biggest investments in your life which is why it's understandable if you are overwhelmed with pride and joy when you purchase an apartment. However, all this shouldn't distract you from your responsibilities. For instance, there are certain things that you must tick off a list when you settle in your new home:
1. Get the Apartment Cleaned up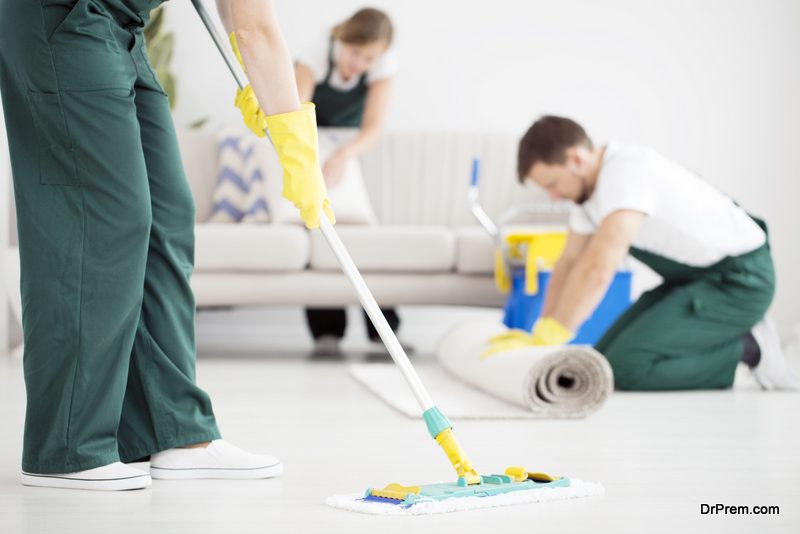 You can't expect the house to be completely clean when you move. Even if it looks clean enough, it's better to hire a professional to do a thorough cleaning of the entire place before you finally start placing your stuff around and get comfortable. Also, make sure that they cover everything from the carpets to drapes, and windows to closets. 
2. Change the Locks
Changing the locks of your apartment may seem like an unnecessary task but it's quite important. This is because you can never know for sure if someone else has duplicate keys even if your real estate agent has handed their set to you. Besides, why take a chance when lock replacement is hardly expensive and can give you peace of mind when you are not at home.
3. Check the Water Supply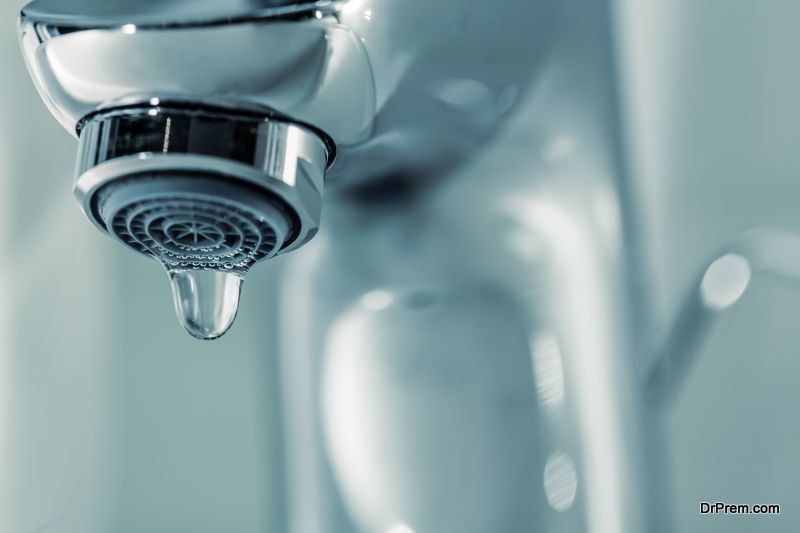 It's likely that you checked the plumbing for leaks before purchased the apartment. However, there is no harm is double-checking it once you have moved in. An easy way to go about it is to note down the reading of the water meter, ask everyone to not use the water supply for a few hours, and then check the reading again. If it's unchanged, then it means that there are no leaks.
Apart from water leaks, you should also check for the other common home plumbing problems including low water pressure, clogged drains, etc.
4. Update Your Address
If you don't want your mail and packages from Amazon, eBay, etc. to be delivered at your old address, then you must update it with the new one as soon as possible. In fact, it's best to create a list of all the places where you need to change it including your internet provider, ecommerce websites, government departments, etc.
5. Get Home Insurance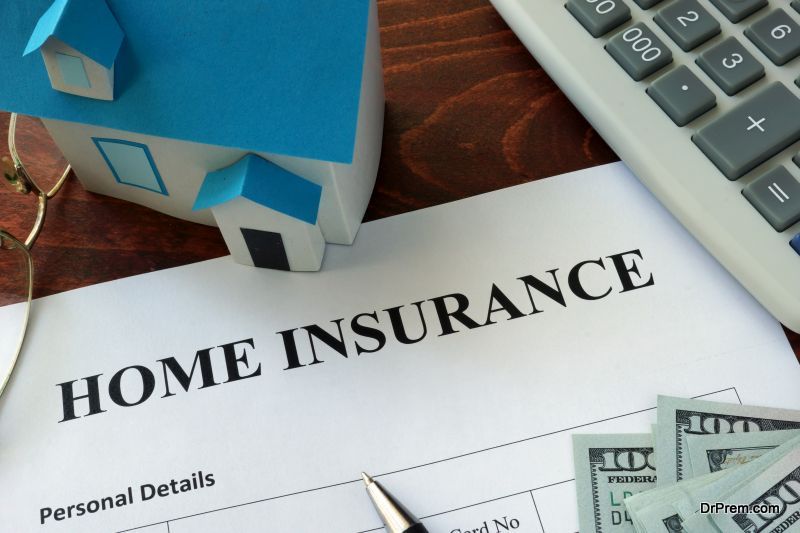 Most loan providers ask the borrowers to get home insurance along with the loans which is why you must be already having one in your name. On the off chance that you don't, it's strongly recommended that you compare the best home insurance plans in the market and pick one that fits your budget.
Home insurance can protect your home from all kinds of risks including fire, flood, personal liability (in some plans), thefts, etc. and it's not that expensive either. If you have any doubts about the process itself, then you can also research on the Internet and have home insurance explained in simple english to understand exactly what you are getting into.
6. Set up Security
Even if you have decent home insurance, it doesn't mean that you should take home security lightly. If you want to protect your belongings, then it's a good idea to set up a home security system, preferably one that offers mobile-based monitoring tools. For instance, you can set up a security alarm that can alert you on your smartphone if someone breaks into your apartment when you are not at home. Similarly, there are all kinds of advanced security cameras in the market that you can install in your apartment to keep an eye on your home remotely with live feed on your laptop or smartphone.
Whatever you do, be sure to compare the home security systems based on features, cost, customer service, etc.
7. Get Wifi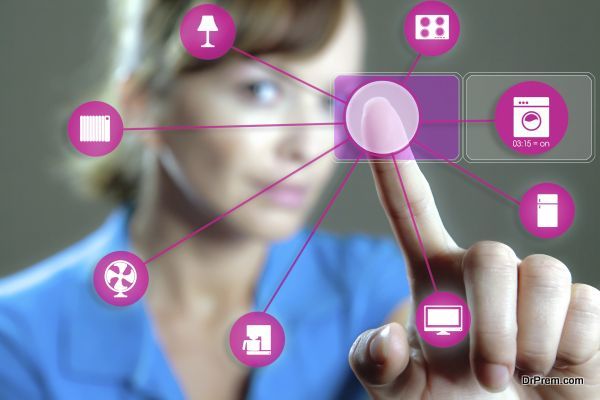 In this day and age, Internet access is almost indispensable. However, if you already have Internet service on your smartphone and feel that a proper high-speed Internet connection can wait, then you should reconsider. This is because the new home security systems, digital doorbells, smart lighting, etc. all require Internet connectivity. So, getting a reliable Internet connection should be one of the priorities for you as soon as you move into your new apartment.
8. Help Your Pets Get Comfortable
If you have pets, then you must take measures to make the change of location as comfortable for them as possible. This is because the effects of moving on dogs and cats can be more far-reaching than you can imagine. For instance, they can be disoriented and confused around the new neighborhood. They may also avoid interacting with others out of fear. So, it's your responsibility to help them adjust.
Some of the things that you can do make the moving easier for your pets include providing them a dedicated space in the apartment, feeding them their favorite snacks, and taking them out with you frequently during the first few days so that can get used to the new surroundings.
9. Get Rid of Pests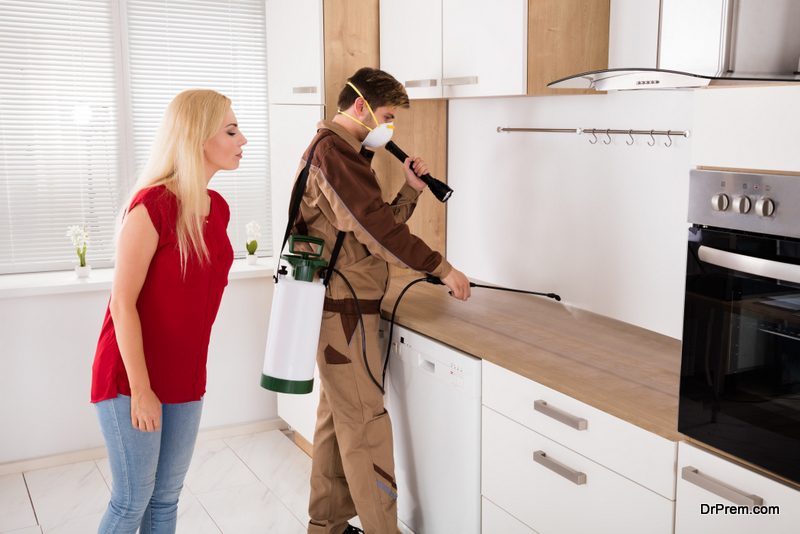 A lot of times, pests aren't observable when you move into a new apartment. However, they stay hidden and keep on multiplying until one day out of the blue and you notice a whole bunch of them at a stage where a small problem has evolved into a serious case of infestation. So, it's better to take precautionary measures and appoint a pest control professional to spray around your house to eliminate the pests before they get a chance to grow and create health hazards.
10. Meet the Neighbors
It's a good idea to meet and greet the neighbors on the day one itself. This is because when you are new to a location, your neighbors can help you settle in. They can tell you which are some of the best dining locations nearby, things you should know about the building, and if they are nice, they may even help you arrange your stuff in your apartment.
So, these were some of the things that you must take care of after you have moved into a new apartment. Once you have completed all of them, you can start enjoying the new phase in your life without worries. Good luck!
Article Submitted By Community Writer