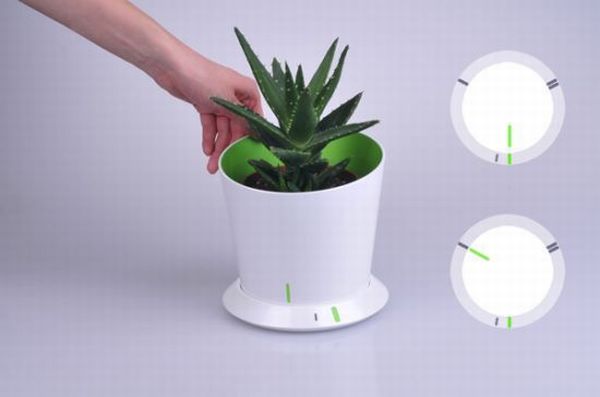 If you love to grow plants, then below are some trendy flower pots that you can place indoor or outdoors. These pots come with unique design which can maintain your interest of gardening. There are many unique design like pot chandelier or plantable lamps that help to grow your plant and gives a good decoration to your home.
1. Book pot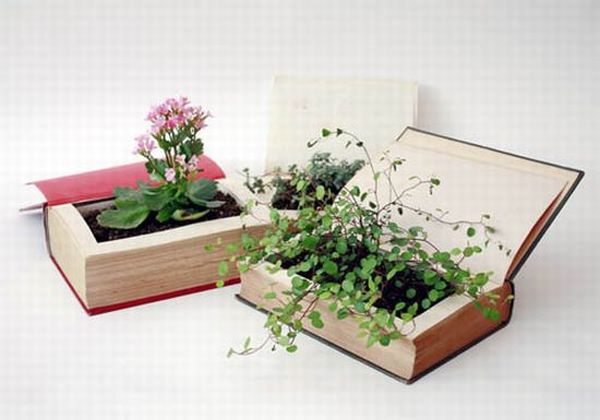 This concept of pot is great idea as your plants grow in better way. Instead of throwing the book which you have already made, you can make good use out of it. You can recycle your old book and put it for a good use. This book inspired flower pot is also known as Honbachi which is designed by Tokyo Pistol a graphic design agency.
2. Planter Dish Drip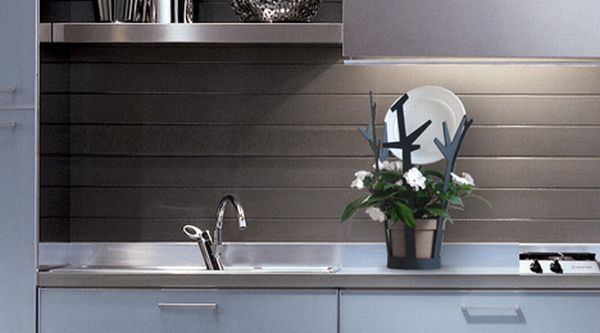 Instead of wasting water after cleaning your dishes, you can simply drip it for the good use with the help of Planter dish drip. The product is made of plastic that holds many dishes at single time. The water drips in the plant so that dishes get cleaned, plants get water and water does not get wasted. You can also call this innovative design as a multi-tasker. When the dish drips the water, plant gets it and water gets saved. Other than this, your plants get nourishment. All you need to do is get enough of plants which can absorb the water
3. Grow bag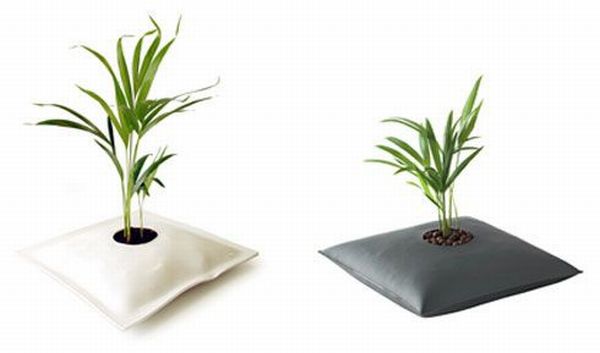 Such product comes in pillow shape which is like pot for plants. It is made of PVC foam which is designed by Martino D Esposito. The purpose behind making such bag was that plant can grow pretty well in some unique design. It comes with the dimensions of 35 x 35 cm. This pot is usually used for hydro culture plants. It comes with the color combination of gray/ dark gray, white orange, or black and white. If you keep this plant outside it would surely look more unique.
4. Solar Powered Plant Pot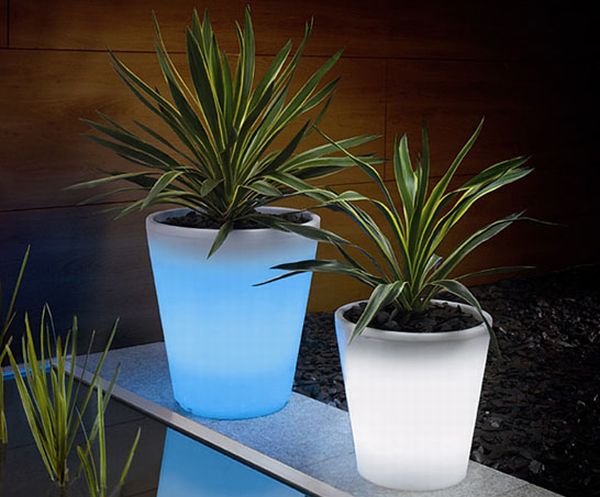 This power plant comes with LED lights. It is best for those plants which can standout even when sun is not present. The solar panel helps to charge the pot in whole day and during nigh it lights up in different colors which makes it great for some visual piece. The solar cell comes with 3m cable because of which there is a flexibility of placing the pot. It comes with basic features like LED lights, Eco-friendly which don't need main electricity to switch the lights on, comes with on/off control
5. Digital Plant Pot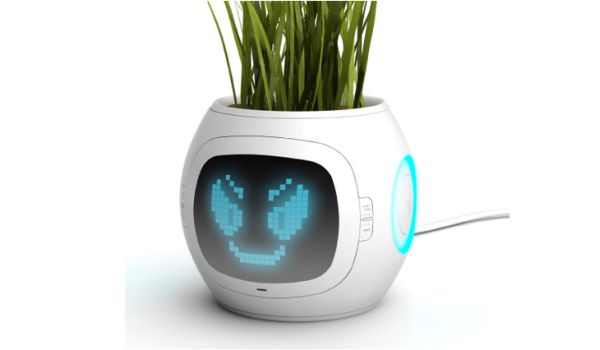 This can be new style where your growing plants can express what it is that they need. This sleek look pot design measures the condition of soil, humidity, temperature along with the water. It calculates those variables depending on the need of plant and expresses its situation with the pictograms series on LCD display. By any chance if you over water your plant, it will systematically drain the water in the water vessel. It comes with the digital screen on the front pot which is not limited only for decorative purposes. It let you know your plants status along with number and health of till when it can survive. This unique design is great way to let your plants grow in healthy manner, at the same time it also can be a great decorative thing for your home.
6. Lightpot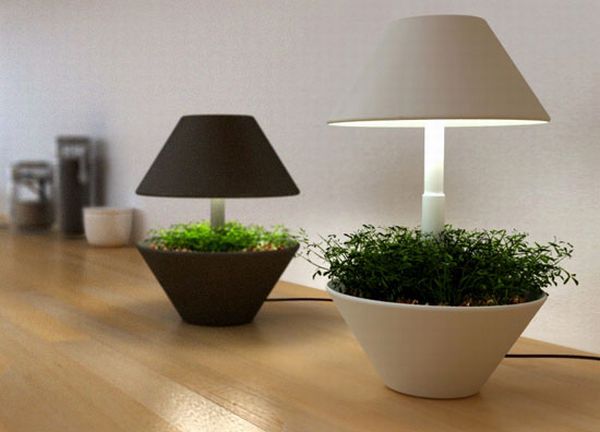 This light pot is a great design that lets your plants grow in efficient manner without hurting them. You can use this small pot to grow herbs and plants indoor. The pot has LED lights. You can place the pot anywhere in house and in any light condition.
7. Mon Pot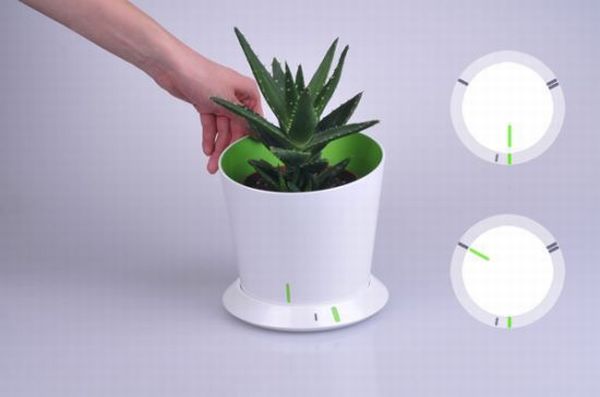 Such type of flower pot is not only a great thing to let your plants grow, but it also alerts you when your plants need water. It is based on the cooking principle by which warns the user to water the plants when they need. You just have to set the pot on one of the time indicators. It helps to alert you when you forget to plant your water. During the selected period, the pot will start regaining its real position. The rotation lets the plant get advantage of light. There is an LED light that turns up when pots returns to its starting position. The time indicator marks are made of small solar cells which power up LED that take care of plants by allowing the user know their water need.
8. Broto pot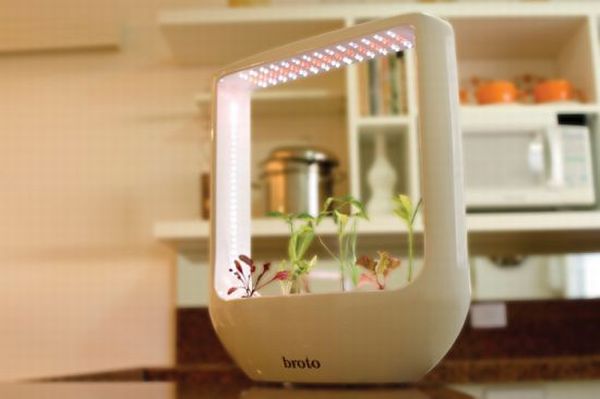 This is a new technique and great design that allows your plants grow efficiently. It covers up the problem of dealing with mud and dirt as it comes with aerophonic technology that eliminates the need of mud or earth. Your plants can grow in the healthy manner as pot comes with artificial LED lights that take care of it. It comes with autonomous systems which view nutrients, humidity, pH and temperature. You can place it in your kitchen or may be garden area where it can look better.
9. Strata flower pot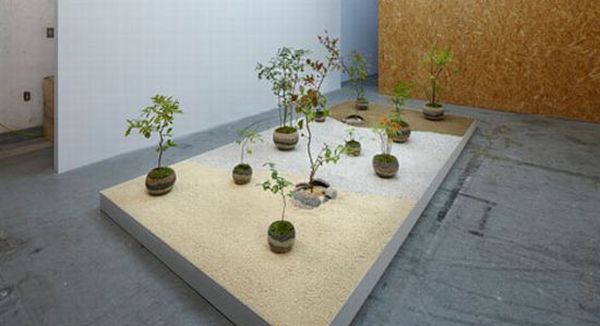 This pot is said to be a unique design made by Kazuyo Shimada. This flower pot is made of biomass and sand which you can use it indoor or outdoor. You can plant and raise the seedling indoor till it grows at particular size then you can place it with the pot at outside area so that it can grow further more.
10. Umbrella Pot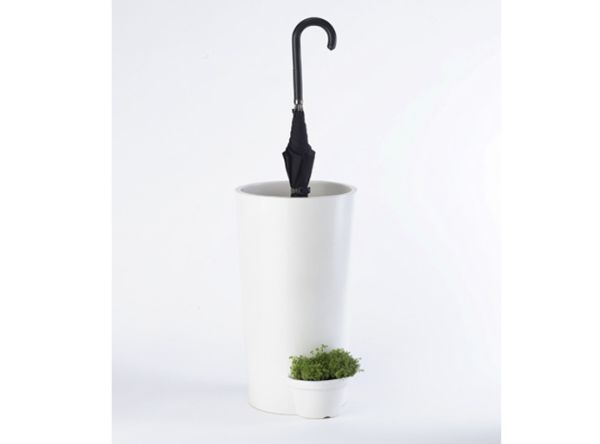 This idea of pot is one great design which you must surely keep at your place. In this pot a simple umbrella is used that nurtures the plant with falling rainwater from umbrella. Thus, this pot does not let the rain water get wasted as it gets collected at the lower area of the pot and later plant absorbs it from umbrella pot. This product is completely Eco-friendly which saves lot of water that can nurture the plants. It can also give your indoor a beautiful look with some nature entering inside.