One of the biggest myths out there is that the small spaces are the hardest to decorate. Your room could be small with a low ceiling like a basement. However, there are ways by which you can make it look larger and spacious. All you need is some creativity and a sense of interior décor to transform your small space into a better looking and comfortable room. There is so much you can do to enhance the visual appeal of a small room. You can use monochrome colors, interesting lights, large mirrors, and even light curtains to give your room a fresh look. Renovate your room with these decorating tips for low ceiling rooms.
Pick the right furniture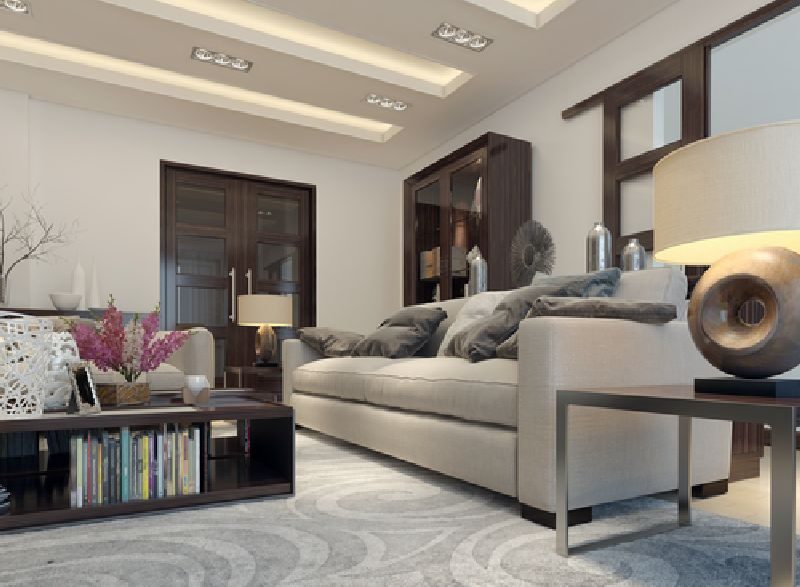 When we buy furniture, we hardly think about how it will fit with the interior of the particular room. For low ceiling rooms, always go for low profile furniture. Low floor furniture can increase the space between the floor and the ceiling. This will create an illusion of a high ceiling room.
Paint the walls in vertical stripes
One of the best low ceiling design tricks out there is painting the walls in vertical stripes. It will make the walls look taller than they really are. You could either buy vertically striped wallpapers or get your wall painted. If you choose the latter one, go for neutral shades.
Hang your frames higher on the wall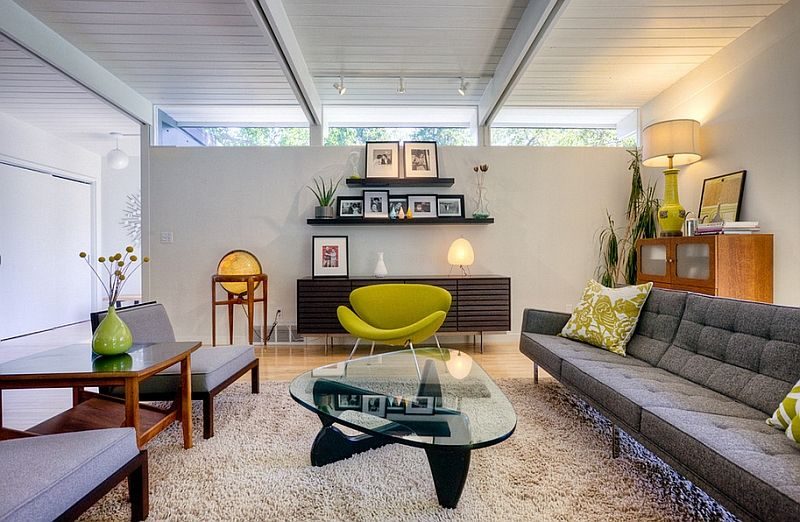 Simply hang your picture frames high on the wall. This will make your walls look taller. Moreover, this will also increase the space between the floor and the ceiling. It is a pocket-friendly yet effective solution on how to make ceiling higher without actually reconstructing it.
Add floor – to – ceiling windows and doors
Small spaces can feel suffocating and boring. You can breathe new life into the room by simply installing floor to ceiling windows or sliding doors. It will give your room an illusion of larger space. It will also allow more fresh breeze enter your home.
Paint your ceiling lighter than the walls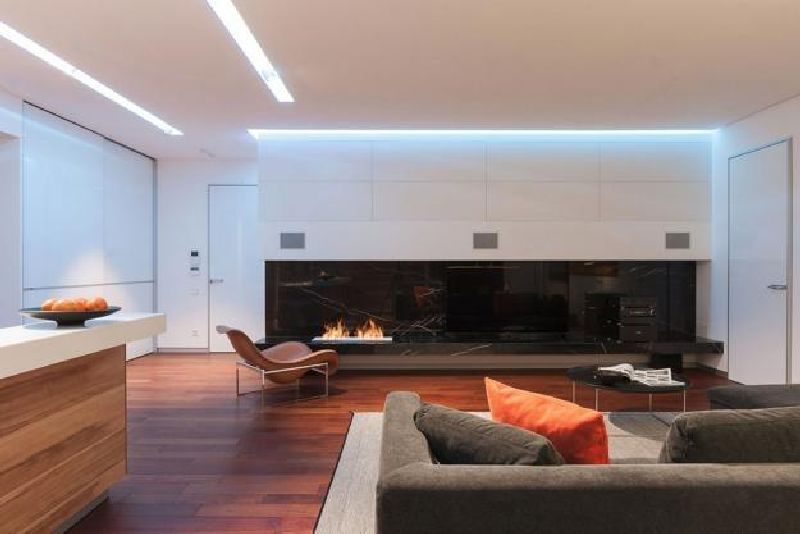 Budget friendly and easy low ceiling design tricks come easy to a creative mind. Colours create illusions for your room. Some colours make your room appear small. Some colours enhance the size of your rooms. Paint your ceiling lighter than the walls.  Your room will automatically look larger and spacious.
Get ceiling- to- floor curtains
Another inexpensive and great tip on low ceiling design tricks is decorating your room with ceiling-to-floor curtains. The verticality of the curtains will make your walls look taller. More importantly, it will help your ceiling appear higher that it actually is.
Use colors as one of the decorating tips for low ceiling rooms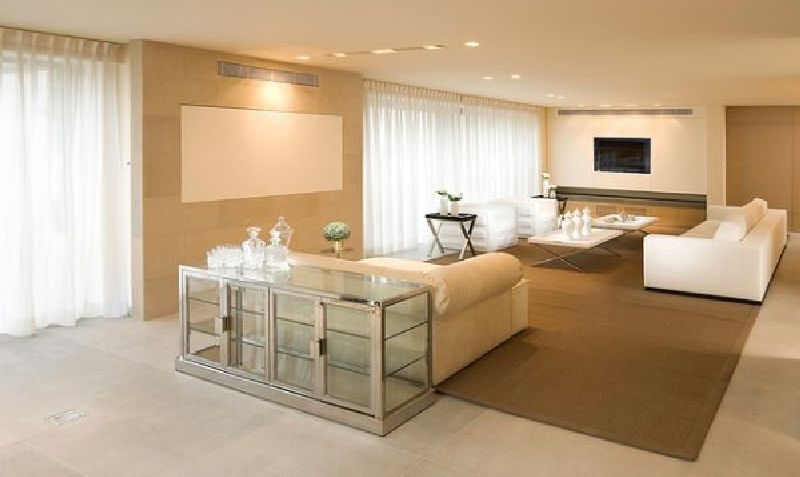 Colors can make or break your interior. If you choose the wrong color, your room may end up looking cluttered and repelling. Then even the size of your room will be of no help to you. On the contrary, you can make your small room look bigger by using the right color accents. Throw in some bright colored cushions, furniture pieces, lamps, and frames. They will divert a person's mind from the low ceiling and grab attention as soon as someone enters the room. With colors dominating the eyesight, your ceiling will lose focus. This results in making your room appear larger and beautiful.
Add the right floor rugs and carpets on the floor
If you are tired of thinking about how to make ceiling higher, change your perspective. Focus on ways to away the focus from the ceiling. One of the ways to take the eye from ceiling is to add a vivid floor rug or carpet. A bold floor rug will take the focus off the low ceiling. So, go for it!
Install high shelves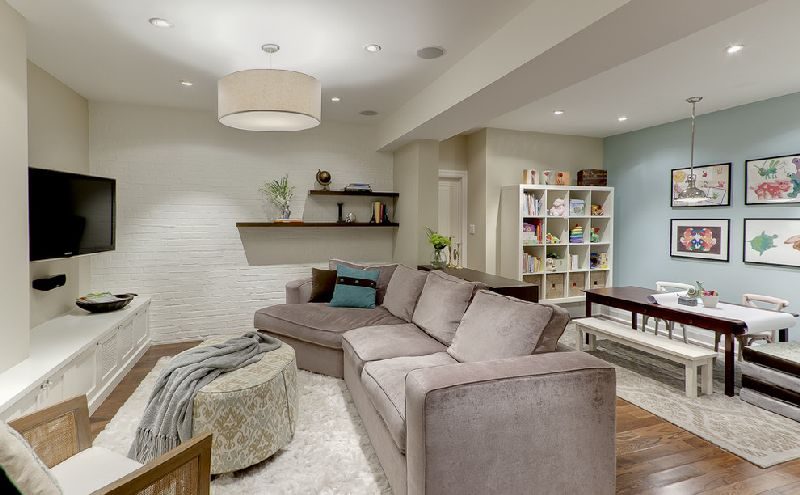 Installing high shelves will serve two purposes. They will give you more space to keep your things and make your ceiling appear higher as well. You can keep anything on the shelves – from pictures to decorative art pieces. The hard-to-reach shelves will create an illusion of high ceiling. Meanwhile, these high shelves will also be extremely functional.
Remove the curtains or drapes from your windows
This might strike as a strange tip, but it works wonders. It makes your small living space look generous and brighter. The natural light coming from the windows will make your room brighter. Without curtains, your living space will feel breezy. Plus, spaciousness is a given.
Collect your tall décor accessories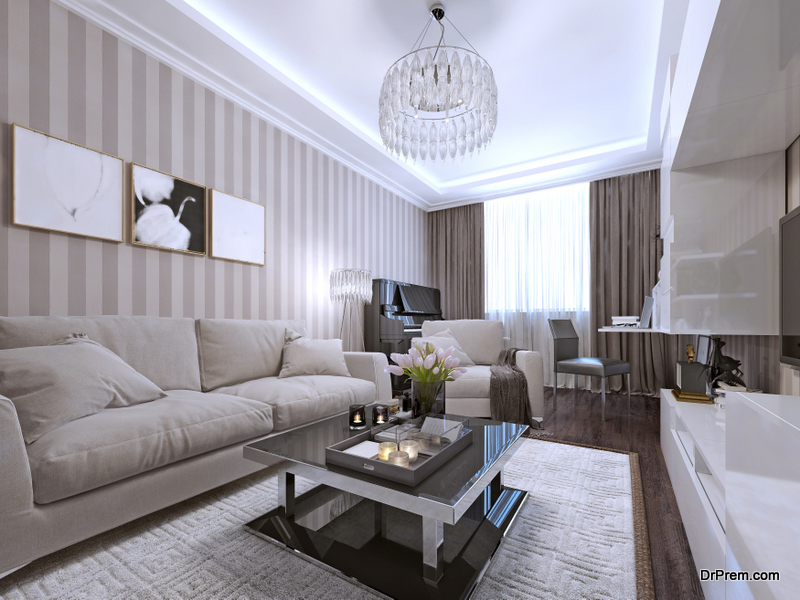 Grab and collect all the tall accessories around your house and place them in the low ceiling room. These accessories can be vases, flowers, lamps, book shelves, or a picture frame. As long as it is tall, it will serve the purpose. They will trick the eye into believing that the ceiling is high.