DIY PVC pipe storage ideas are the perfect way to go if you want to look for unique and economical storage options. With the help of PVC pipes, you can maximize any space without making too many changes. In this blog, we have compiled a list of some of the ways the PVC pipe can come in handy.
Make your very own wine rack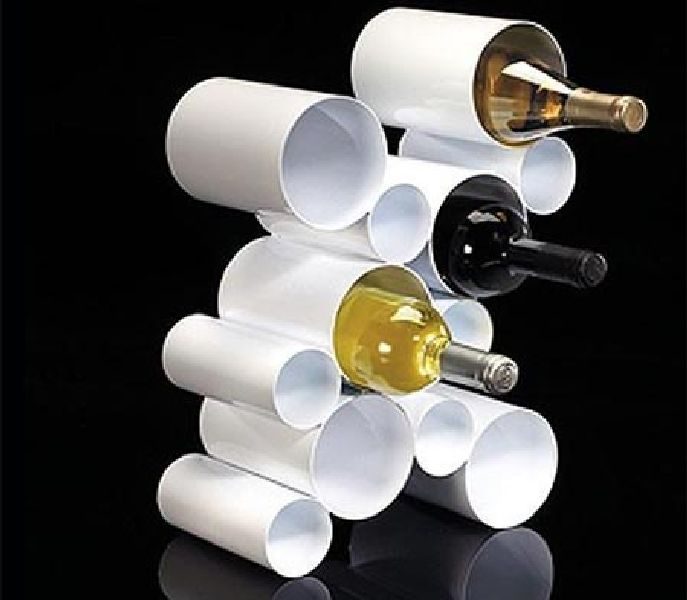 People who love wine will always have a collection of wine bottles. If you are looking for creative storage ideas to stack your wine, use PVC pipes to make your own wine rack. All you have to do is cut the pipes into the right length and place them one on top of the other. This is a good idea for those who have small storage spaces in the walls and want to maximize the benefits as well.
Organize your desk with the PVC pipe organizer
One of the most interesting ways to organize your desk is to use PVC pipes. You can color them with different colors so that it is easy for you to remember what you need to keep and where. Create differently-sized organizing holders and place them on your desk.
Interesting way to store your shoes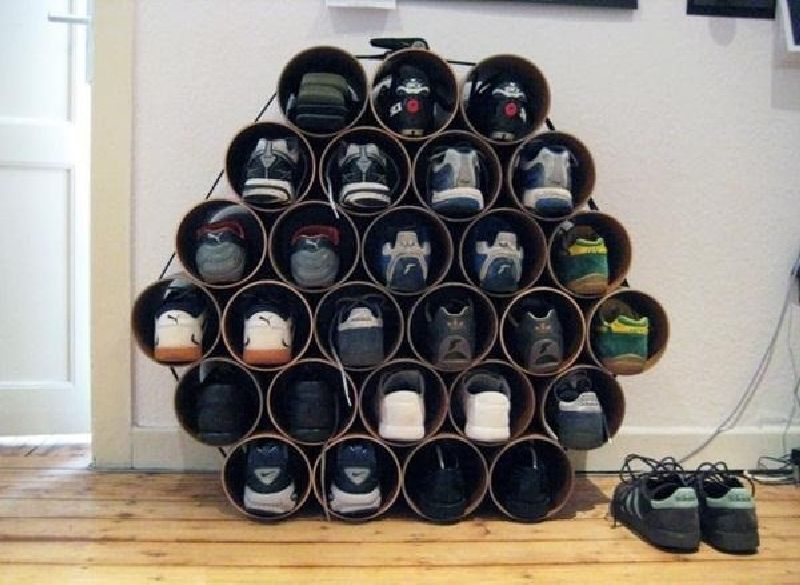 Instead of wasting money and space on a shoe rack, you can make your very own rack with PVC pipes. This is one of the easiest DIY PVC pipe storage ideas that does not take too much of time or money. It is also a perfect way to store your lightweight shoes. The best part is that you can make your very own covers and pack your shoes when you travel as well.
Dressing table organizational hack
Hairdryers, hair straighteners, and various other beauty equipments have become a necessity for most of us. With this idea, you can organize your dressing table in a very easy way. Use a big-sized pipe to store your beauty equipments. It is also a great way to keep things in place.
Make a garage storage solution for your gardening equipments and small things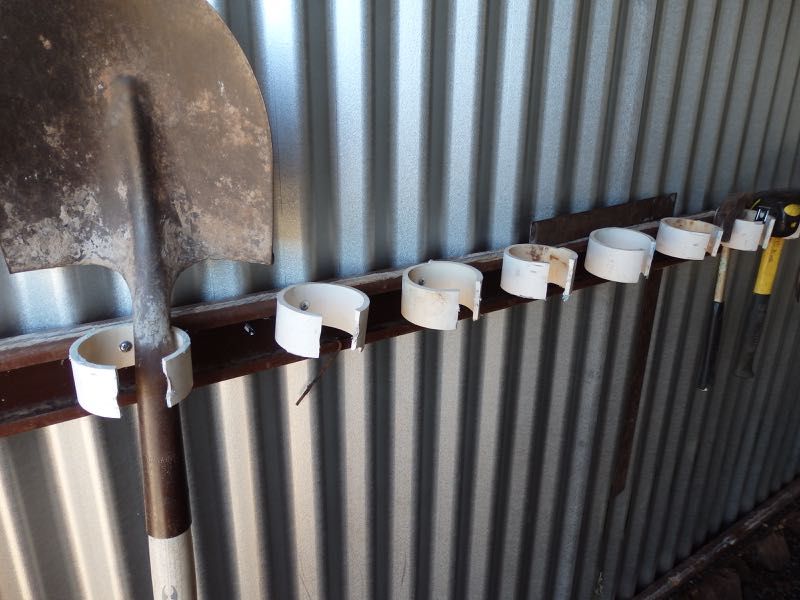 The garage will always be filled with different kinds of equipments and small things that we use. If you have a garden, then it is natural that you will also have all the necessary gardening tools. One of the storage ideas with PVC pipes that you can use is to create a small shelve to place all your equipments and other small necessities.
Why not consider differently styled shelves?
In the list of creative storage ideas for the laundry room and bathroom, this one will work miracles. With the help of PVC pipes, you can store your towels and napkins properly. This will help to save space and even bring in a nice look to your laundry room or bathroom.
Great way to display your small figurines and show pieces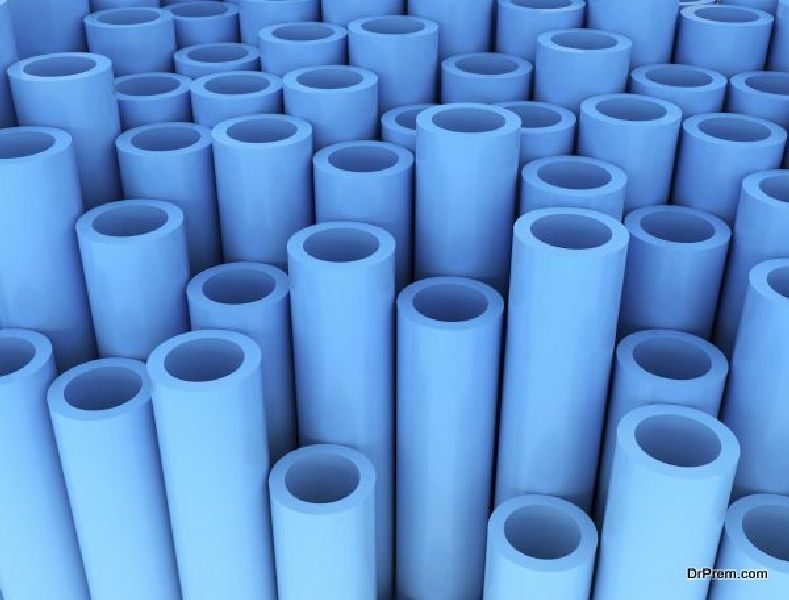 For people who love to collect small figurines and show pieces, you can create your very own display walls with PVC pipes. In this idea, all you need are a few pipes (size will vary depending on the height and length of the figurine or show piece). Cut the pipes into different sizes and place them on the wall or cabinet. With this idea, you can get the maximum benefit of a small-sized shelve in the most creative way.
DIY PVC pipe storage ideas for clothing
We spend a lot of time organizing our cupboards and clothing. One of the most unique storage ideas with PVC pipes is to use them to stack your undergarments and small-sized clothing. This way everything will be in its place and you do not have to waste time organizing your cupboard.
Use them to hang your tools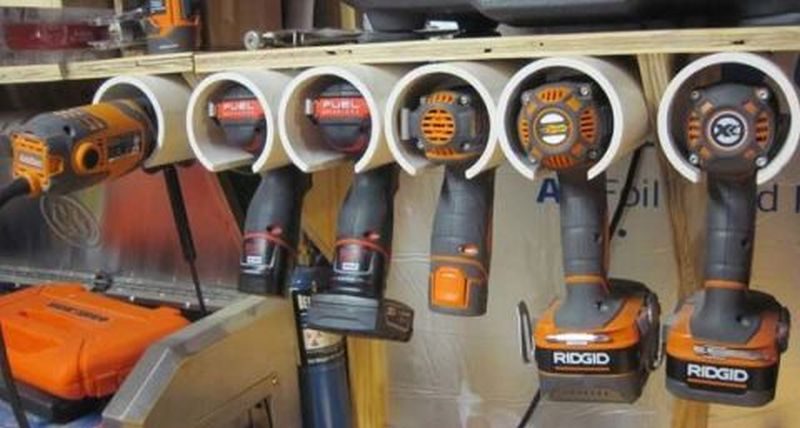 Use it to store your maps, house blueprints, or even office paper work
For people who work as architects or even in the construction industry, there will always be important paper works like building plans and land maps. To prevent them from wear and tear, you can consider DIY PVC pipe storage ideas. This is also a great choice for those who love to travel and want to store their maps properly.
We all have tools in our house that we use for various reasons. Instead of wasting space by utilizing a cupboard to store them, you can consider DIY PVC pipe storage ideas for your tools. This way, you can ensure that they do not come in harm's way and they are stored aside properly.